Latest UK weekend break offers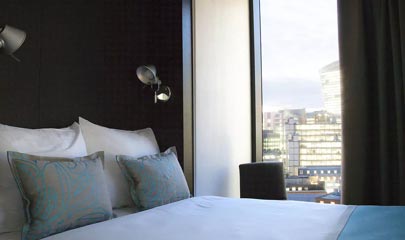 Wicked Theatre BreakLondon
★★★
🍽 - 1 night - 2 adults 🎫 - Hotel & Tickets 🗓 - Various Dates
From£95per person
View Deal
Weekend breaks in the UK
When you've got a weekend spare, it's great to get away and explore a new area of the UK that you've never been to. From a break on the Cornish coast, to exploring the wild scenery of Scotland, however you like to spend your weekend, make the most of it.

Weekend Breaks for Couples
Weekends can be the perfect time to get away and enjoy a romantic break. In the UK there are 100s of options to choose from and loads of locations to visit. Spa hotels and resorts are a great way of making sure you treat yourselves in comfortable surroundings, while many will offer spa breaks including treatments.

Weekend Breaks by the Sea
Get out of the city and head to the coast for a weekend break in the UK by the seaside. From London, head to south to Brighton or Eastbourne and stay in a local guest house or B&B, or perhaps head further afield and explore somewhere new.

Family Weekend Breaks in the UK
Keeping the kids happy and you relaxed are the most important things when getting away. A weekend break in the UK with the family doesn't have to cost a fortune. Keep the cost low staying at a holiday park and take the opportunity to explore some of the UK's most impressive coastlines.