Find Your Ideal Holiday With
Latest holiday offers under £300pp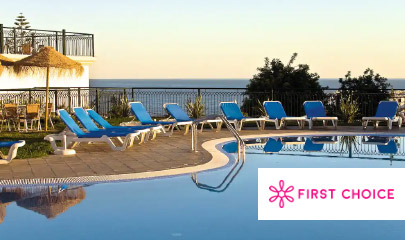 Cerro Mar GardenAlgarve
★★★★
🛏 - 7 nights - 2 adults ✈ - Departs Luton 🗓 - Wed 2nd March 2023 🍽 - Self Catering
From£265per person
View Deal
Popular Holidays Under £300pp
A guide to getting holidays for less than £300 per person
If you've only got a budget of £300 per person for your next holiday, fear not, as there are plenty of holidays on offer that will fit your budget, destination and family.
From low-key apartments in the centre of Barcelona, to luxury five-star stays along the beautiful beaches of the Mediterranean, your budget can stretch further than you probably think. So take a browse of our holidays under £300 per person and find your next budget break with us.

A Guide To Holidays On A £300 Budget
With a budget of around £300pp, you can certainly explore more areas or include more into the price of your holiday, so it's worth working out what you really want from a holiday, whether it's to ensure you don't spend anything while you're away, or whether you'd rather discover somewhere further afield on your budget.

Destinations Under £300
If you're not sure where you want to visit just yet, there are a number of holiday destinations under £300pp that might take your fancy.
Your money will go far in the likes of Turkey, where you can even enjoy five-star, all-inclusive holidays within a £300 budget. Or perhaps you'd rather be closer to home in the Algarve, enjoying a golf or spa break with relaxing panoramic views across the golf course.

City and beach holidays under £300pp
Cities like Barcelona, Palma (in Majorca) and Nice, are ideal destinations if you want the best of both worlds. Spend your days amazed by the architecture, browsing the museums, enjoying the cafe culture, or simply relax by the pool or on the beach.
Each has it's own unique offering, all with plenty of nightlife options if you fancy a few drinks on the town as well. Better still, all three cities are served by low-cost airlines meaning your budget will go further when you are looking at your accommodation options.