Find Your Ideal Holiday With
Latest Jet2holidays Offers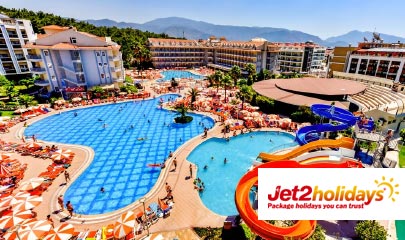 Green Nature ResortMarmaris
★★★★
🛏 - 7 nights - 2 adults ✈ - Departs Stansted 🗓 - Sun 15th October 2023 🍽 - All Inclusive
From£692per person
View Deal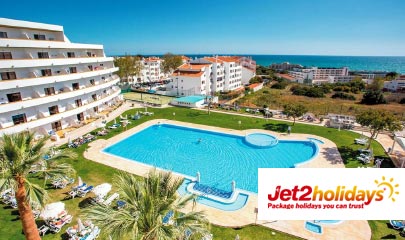 Brisa Sol AparthotelAlbufeira
★★★★
🛏 - 7 nights - 2 adults ✈ - Departs Newcastle 🗓 - Sun 10th Dec 2023 🍽 - Self Catering
From£403per person
View Deal
Our Guide To Jet2holidays in 2023 / 2024
Book your flights and hotels together with Jet2holidays in 2023 and you could save a bundle of cash on your next holiday in 2023 and 2024. So whether it's a cheap, family, summer holiday to Benidorm on the Costa Blanca in July, or a winter getaway in the Tenerife sunshine in January, take a look at the latest deals and grab yours while you can. They've even got free child places on hundreds of holidays, to help you save money.
What's more, with Jet2holidays holidays, you can manage all aspects of your booking, including checking booking conditions, making changes, paying the balance and adding extras like pre-booked seats, as well as check-in online with Jet2.com.
For the latest news and updates from Jet2 and Jet2holidays regarding coronavirus, as well as their latest refund policy, please visit Jet2holidays.com/incident.
Top Holiday Destinations With Jet2 Holidays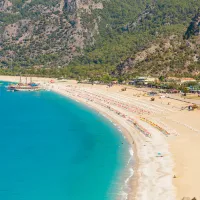 Where Do Jet2holidays go?
Europe is your oyster as Jet2holidays has over 60 destinations including popular beach holiday areas like Lanzarote, Corfu, Kos and Majorca, as well as top city break cities such as Rome, Budapest, Lisbon and even New York.
Our favourite Jet2holiday destinations
Zadar, Croatia
As one of Jet2holidays Croatia destinations, Zadar is a fantastic destination to explore, escaping the crowds you would get in the likes of Dubrovnik, and having the opportunity to enjoy both the beach and the outdoors in Paklenica National Park while on holiday.
Jersey, UK
Sometimes it's nice to explore our own country which is why we love Jersey. Take a holiday here and enjoy the "island life", with beautiful beaches and one of the sunniest places in the UK.
Olu Deniz, Turkey
Olu Deniz is one of our favourite holiday destinations when flying into Dalaman in Turkey. The scenery here is simply stunning and with incredible beaches and a host of fantastic hotel resorts, you'll be well catered for, whatever your budget. While March might be a little cool with only a few hotels open, try a holiday with Jet2 to Turkey in September or October.
Zante, Greece
Just one of the many incredible islands on offer, Zante (or Zakynthos as it's also named) is a fantastic holiday destination in Greece with Jet2holidays, with idyllic, turquoise blue water and soft sandy beaches to enjoy, perfect for an all inclusive holiday with kids.
Canary Islands, Spain
The ideal place for some winter sun, the Canary Islands are a fantastic choice if you're looking to get away to a hot destination when the UK is cold and grey. Check out Tenerife and Gran Canaria if you prefer a livelier holiday, while all islands, including Lanzarote and Fuerteventura have some incredible scenery to discover.
New York, USA
As a low cost holiday provider, it's unusual that Jet2holidays offers holidays to New York from a number of airports in the north of England and Scotland. These holidays have been stopped due to the Covid pandemic but keep an eye out for if flights start to the Big Apple again.
Jet2holidays brands
As part of it's tour operator business, Jet 2 holidays has a number of travel brands under it's umbrella Jet2 company to help customers find their perfect holiday that is best suited to them.
Jet2 City Breaks
Jet2 City Breaks offer package breaks to some of Jet2's city destinations such as Paris, Amsterdam, Prague and Vienna, as well as Christmas market destinations like Berlin and Cologne. Customers booking these packages can still enjoy peace of mind with ATOL/ABTA protection, as well as check-in luggage included within the cost of the city breaks.
Jet2 Villas
Jet2 Villas are ideal for families and small groups looking to get away and enjoy the freedom of having a home away from home. These villas in top destinations like Menorca, Crete and Cyprus, often have private pools. Plus booking your Jet2 flight and villa together means, 22kg of check-in luggage per person, as well as the ability to put a low deposit of £60pp down and pay it off over time, which is ideal if you're booking a holiday with friends and need to collect everyone's money.
Indulgent Escapes
Indulgent Escapes is the luxury, five-star brand of Jet2holidays. Offering incredible luxury holidays at beautiful resorts in the likes of Vilamoura (Algarve), Funchal (Madeira) and Malta, for those with the cash to splash who want to enjoy luxury escapes with Jet2, Indulgent Escapes is what you should be looking at.
VIBE
VIBE by Jet2holidays is the brand focusing on almost reinventing the 18-30s holiday scene. Targeting 'millennial mindset holidaymakers' VIBE holidays are split into four categories, each with their own unique holiday vibe.
Iconic VIBE - Focusing on those iconic stays in places like Ibiza's Ibiza Rocks Hotel and Ushuaia Beach Hotel.
Party VIBE - Focusing on the clubbing scene, making sure you're staying at the right hotel in the right area to party hard in places like Ayia Napa, Faliraki and Magalluf.
Pure VIBE - These holidays are all about enjoying your hotel, with things like poolside DJs and cool atmospheres.
Chilled VIBE - Chilled VIBE holidays are all about the luxury party holiday. Enjoy high end beachfront hotels, impressive hotel pools and chilled outdoor bars, in destinations like Fuerteventura, Marbella, Mykonos and Sunny Beach in Bulgaria.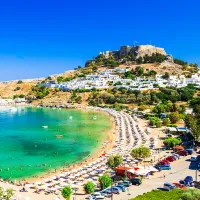 Where do Jet2 holidays fly from?
One of the advantages of booking a holiday with Jet2, is that you can fly from a larger number of regional airports within the UK:
Birmingham
East Midlands
Edinburgh
Glasgow
London Stansted

Services vary depending on the airport and the time of year, as some destinations may only be seasonal flights during the summer months between April and September or winter time, while other popular destinations such as Spain and Italy, like Barcelona, Canary Islands, Rome and Venice are year round. At the time of writing, Jet2 does not offer holidays from Doncaster, Cardiff, Norwich or Dublin, nor to Egypt (Hurghada and Sharm El Sheikh), nor Mexico, however, package holidays will be available from Liverpool from 2024. You can find the most up-to-date route network from UK airports and destination updates at jet2.com.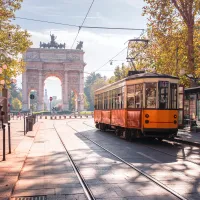 Why book with Jet2holidays
Not only did Jet2 win best short-haul airline at the Globe Travel Awards in 2017, and 2019 TripAdvisor Travellers Choice Awards, they are also a Which? recommended provider in 2023, and provide great value package holidays if you are looking to take a holiday from one of the UK's many regional airports, whether it's a city break in Europe from Manchester or a Jet2 all inclusive deal from Bristol.
When booking your flight and hotel together with Jet2holidays 2023, you'll get 10kg of hand luggage allowance, plus 22kg of checked-in luggage included per person, and your booking will be ATOL protected, so you know you're holiday is in safe hands. In the majority of destinations, you'll also have access to a Jet2holidays rep 24 hours a day, so any problems or questions you may have about your holiday can be answered quickly and easily.
The best thing? You can put down a £60 deposit per person on your next holiday. That means you can spread the cost of your holiday with the full balance due 10 weeks before departure. A great way to secure your holiday deal while giving you time to save up, like booking your July or August holiday in December, January or February and paying over a period of several months. Of course, last minute holidays with jet2 don't qualify for their deposit scheme and will need to be paid in full at the time of booking.
Jet2holidays promo and discount codes
Jet2holidays discount codes in 2023/2024 are often available which can help reduce the cost of your holiday. These promo codes are usually shown on the website when you search for holidays and click through to the specific hotel pages. Cash back and voucher code websites may also have these, but generally they will be available and visible on the Jet2holidays.com site.
At certain times of the year Jet2holidays goes on sale offering some incredible holiday deals across Europe, sometimes across all destinations, and at other times, focusing on specific destinations like Skiathos, Paphos or the Costa Del Sol. Keep an eye out for times like the September and January sales and Black Friday in November for some top holiday deals. You may also find bargains on Jet2 late deals if you're flexible.
If you work for the NHS, a Jet2 holidays NHS discount may also be available of up to £25 off your next holiday.
Free Child Places
If you're looking to save money on some family fun in the sun, Jet2 offers free child places on thousands of holidays, usually including flights with the airline, airport transfers and accommodation when sharing with two full paying adults. This can be a great way to save on your trip, even in the summer school holidays. Simply search for your holiday on Jet2.com and if your holiday qualifies for a free child place, it will show in the search results.
Why Book With Jet2holidays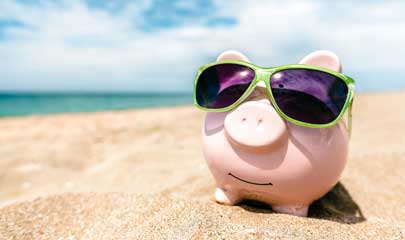 Low Deposit
When booking in advance Jet2's low deposit holidays allow you to secure your holiday and pay over time, spreading the cost of your getaway, with deposits starting from £60 per person.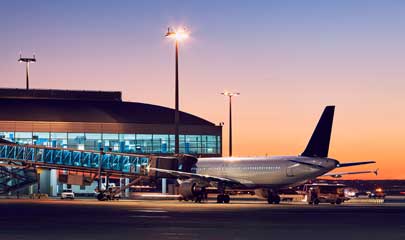 Local Airports
With Jet2holidays from Glasgow, Belfast, Leeds Bradford, Birmingham, East Midlands and several other regional airports in the UK, means you get to spend less time getting there and more time enjoying your holiday.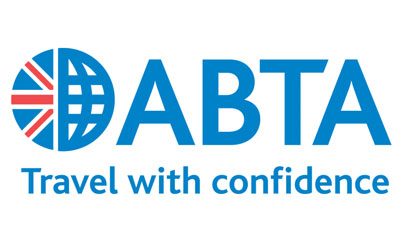 ATOL & ABTA Protected
Jet2holidays is both ATOL (9618) protected and ABTA (Y1256) bonded, meaning your money is safe and protected when booking with them, particularly in the event of of flight or holiday cancellations.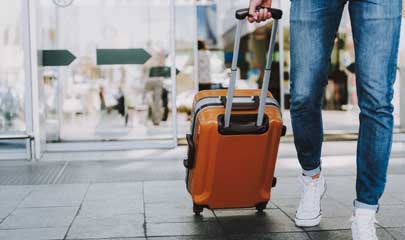 Check In Luggage Included
When booking a package holiday with Jet2holidays directly (excluding New York), 22kg of check in luggage, plus one piece of 10kg hand luggage per person is included in the price of your holiday.
Contact Jet2holidays
You can contact Jet2holidays in a number of ways depending on what you need.
To book a new holiday or find out information, simply head to the Jet2holidays.com website.
The easiest way to get in touch is to call the customer services team. The contact phone number for Jet2holidays is 0800 408 5599.
If you are on holiday and need information, the 24 hour helpline contact number is +44 113 387 9501, however, if you are in resort and having an emergency, please ensure you call the local authorities where necessary.
If you prefer to write to them, the Jet2holidays head office customer services team address is Jet2 holidays, PO Box 284, Leeds, LS11 1GE.
All contact details can be found on the Jet2.com website.
Jet2holidays Frequently Asked Questions
Jet2 Holidays Manage My Booking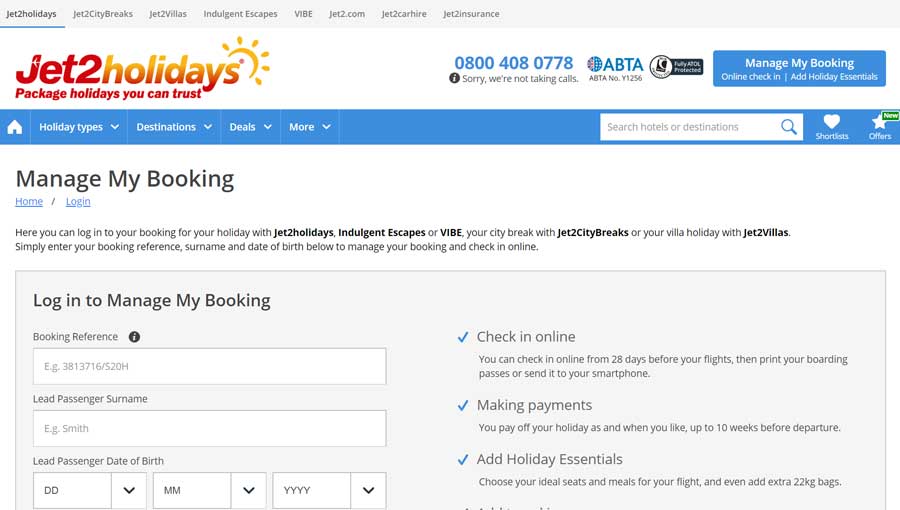 Customers with existing bookings can log in to the Jet2 Holidays 'Manage My Booking' section on their website to see their holiday details, pay installments or pay their balance in full, as well as add on extras such as extra luggage or meals to their booking within the account.
Jet2 Holidays & Coronavirus
Jet2 cancelled flights during Covid, which means some holidays were postponed with Jet 2 holidays because of the coronavirus. You can still book your holiday for after coronavirus, and in fact, now is a great time to book as there are lots of discounts and deals out there to take advantage of.
Jet2 Holidays Reviews In 2023
Jet2 Holidays reviews online are very positive. Both TripAdvisor and Trustpilot have 4.5/5 reviews in 2023 with lots of positive comments about the customer service, particularly the Covid-19 coronavirus situation, where Jet2 holidays' tag line, "package holidays you can trust" has never been more evident. Jet holidays have provided quick refunds to customers who have been affected by the Coronavirus pandemic, as well as jet2 holidays travel agents, who have been able to pass on these refunds to their own customers quickly. But it's also the friendly cabin crew on board Jet2 flights, and the holiday reps in resort who have also receive very positive reviews.
Jet2holidays won the Which? Travel Brand of the Year award in 2023.
Book your next getaway with Jet2holidays
In partnership with

Check out these great hotels with Jet2holidays