Top adult only holiday deals
A guide to adult only holidays
Whether you just need an escape from the kids or you want to head to Ibiza and party hard with friends, adult only holidays in 2023 are the perfect way to take some time out without any little ones running around. Many breaks in the UK focus on a more grown up theme with relaxed breaks at beautiful country manors, some enjoy music themed weekends, but head abroad and you also get the mix of clubbing holidays in top destinations like Ibiza and Majorca.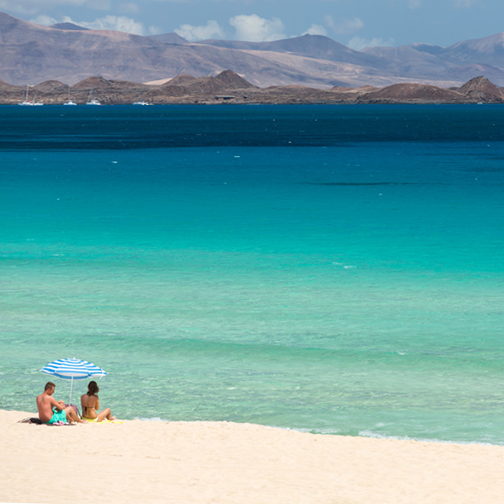 Cheap Adult Only Holidays
When you take an adult only holiday, you can be safe in the knowledge that children won't get in the way of your holiday. So whether you want to sip on a cocktail by the pool at a five-star holiday resort, party hard on a lively 18-30s beach break or simply enjoy some quiet time exploring on an adult-only cruise, there are plenty of options to choose from. We've pulled together some of the best adult only holiday deals so that you don't have to go hunting around the internet to find one that suits.
Adult Only Holidays in Spain
Spain is a great destination for an adults only holiday, and no matter where you go, there will often be an adult's only hotel there. In the Canary Islands, resorts like the Red Level at the Gran Melia Palacio de Isora in Tenerife, not only offer an adults only option, with adults only pool and dedicated area of the hotel, but it allows you to enjoy the resort of the Gran Melia resort, that is a little more tailored to families, so that you can enjoy the various pools, restaurants and nightlight around the large resort.
Adult Only Party Holidays
If you love to go clubbing on holiday, there are plenty of places to choose from. Ibiza is a great choice with a huge amount of bars and clubs on the island, but other places like Faliraki, Ayia Napa and Magaluf are also good. The the BH Mallorca hotel in Majorca's lively Magaluf resort for an adults only party holiday with all inclusive, live DJs, pool parties and much more.
Adult Only Holidays In The UK
For a grown up break in the UK, there a few choices to choose from. For a start, Pontins offers adult only holidays in the UK on select dates at Pontins Pakefield. Both Pontins and Butlin's also host adult only themed weekends, which are great fun with friends. If you prefer an older, more chilled break, take a look at the likes of Warner Leisure Hotels who offer adult only breaks in the UK at a number of beautiful hotels and villages in the UK.
Popular adult only hotels