At mybudgetbreak.com, we have hunted across the web to find some of the best hotel deals, so that you don't have to. From luxury London city break to treat your other half, to a week's stay in a Spanish villa for the family, finding cheap hotels and the latest accommodation offers is easy to do with us.
Top holiday deals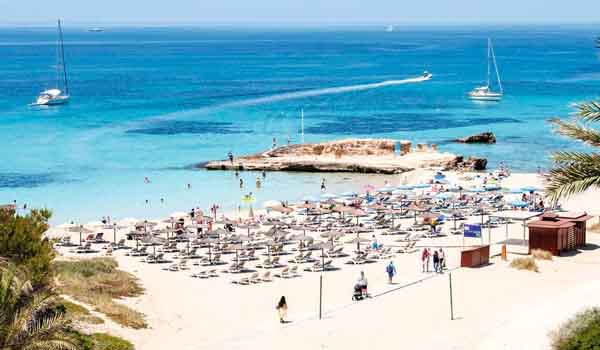 TUI Sensatori ResortIbiza
★★★★★
🛏 - 3 nights - 2 adults✈ - Departs London Luton🗓 - 15 Oct 2018
From£453.00per person
View Deal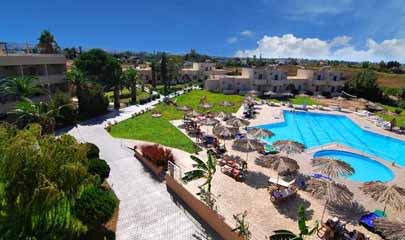 Roselands HotelKos, Greece
★★★
🛏 - 7 nights - 2 adults ✈ - Departs London Gatwick 🗓 - Tues 9 Oct 2018
From£263.14per person
View Deal
Get away on a budget

Cheap Holiday Bargains
It's tough nowadays to get a holiday bargain, with the exchange rate fluctuations, rising fuel prices, etc. so here are a couple of top tips to help you make the most of your cash when it comes to your holiday: Search for holidays all of the time, you never know when you might find a real bargain holiday; booking in advance can often save you some cash; be flexible with your dates of travel

Holidays By Type
So what sort of holiday are you after? An all-inclusive week away with the family in the Canary Islands? A cheap weekend break to Majorca or Barcelona? Maybe a five-star romantic getaway in Europe for a special occasion? Or perhaps you're after somewhere far-flung and exotic like India or Thailand. Whatever your reason for wanting a holiday, we've worked hard to pull together some of the best holiday offers around so that you don't have to do the hard work. And now is the time to get ahead and save money by booking your 2018/2019 holiday now! So take your pick from relaxing in an Ibizan villa, a full board cruise around the med, or maybe you'd like to go kayaking with the dolphins in Tenerife. Wherever you want to go, take a browse from our latest and greatest holiday deals.

All Inclusive Holidays
The great thing about an all-inclusive holiday is that you don't have to worry about spending money when you're on holiday, so if you're on a strict budget, it can ba a great way of keeping control of the costs, especially when you've got little ones to feed and when everyone likes something different, the buffet breakfasts, lunches and dinners are an ideal way to keep the whole family happy.
Keep an eye out for all inclusive holiday deals that don't include airport transfers. While the flights and all inclusive hotel may be included in the cost, the coach transfer from the airport to your accommodation might not be included so always double check this before you book.

Popular Holiday Destinations
Us Brits love a good bargain so we are always on the hunt for the next holiday deal that will keep the family happy, the budget under control and us relaxed. Some of the more popular holiday resorts can help achieve this. The Algarve, for example, is well catered to English holidaymakers and families too, with plenty of resorts offering kids clubs.
For an endless supply of sunshine, the popular Canary Islands are the perfect winter holiday destination with temperatures in December and January in the late teens to early twenties, meaning the evenings are cooler, but the days are going to be much sunnier and warmer than the UK.
Combine a beach holiday with a city break and you'll feel like to added a bit of culture too. Try popular city break/holiday destinations like Barcelona or Palma in Majorca which offer sunshine, Sangria and sightseeing hotspots too.