Siam Park Tenerife
As the Island's leading tourist attraction, Siam Park in Tenerife has been voted the world's best water park as rated by Trip Advisor customers, so no trip to Tenerife would ever be complete without spending a day here. Located between Costa Adeje and Playa de las Americas on the other side of the TF-1 motorway, it's relatively easy to get to the park, either by walking, car or the shuttle bus which stops at some of Tenerife's main tourist areas.
In this guide, we'll show you how to pick up the best Siam Park tickets, highlight the annual passes available, highlight opening times and talk through the various exciting waterslides, rides and attractions available here, from the splash park for the very young, right up to the scary ones for thrill seekers.
BOOK YOUR TICKETS
Popular Hotels With Siam Park Ticket Packages
Siam Park Guide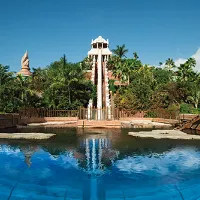 Siam Park Ticket Prices
Siam Park ticket prices vary. Booking in advance can mean discount ticket prices, as can buying family tickets. Local residents can also take advantage of discounted prices including annual passes.
One day tickets start from €37 for adults and €27 for children under 12 years old when you book in advance. Infants under the age of 2 go free.
Twin tickets giving access to Loro Parque and Siam Park can also save you money if you plan on visiting both attractions during your holiday, which starts from €64 for an adult ticket and €46 for children.
There is a free shuttle bus to the park from certain parts of south Tenerife, and several bus services from further afield like Los Gigantes, Golf Del Sur and Puerto de La Cruz which costs from €19 for adults and €14 for children.
Fast Pass
Siam Park VIP tickets include fast passes on all the main attractions, and there are also all inclusive tickets and cabanas tickets which give provide you with your own vip cabana area.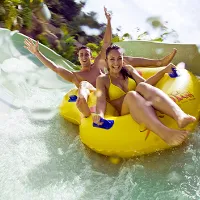 Siam Park Rides & Attractions
Siam Park's rides are a collection of relaxing to thrill seeker rides, each with a Thai theme. The main attraction has to be the impressive Wave Palace, an expansive beach themed area of park with food and beverage outlets set around a lagoon style pool with the highest artificial waves in the world, reaching up to 3m at its highest. Fun for all the family, get in the deep end and have fun surfing the waves or simply sit at the edge and enjoy watching the fun with your toes in the water.
Siam Beach
One of the main attractions here is Siam Beach, a huge beach like area with sun loungers, restaurant and huge wave pool. You can decide to plonk yourselves here for the day and enjoy a more relaxed vibe, or just head here when the waves start going.
Naga Racer
Naga Racer is one of Siam Park's most popular waterslides. Particularly fun for small groups and families, guests can race each other down the 100m slide to see who truly is the fastest!
Kinnaree
The Kinnaree ride is an absolute must for waterpark thrill seekers. This 200m+ long ride sits four people on an inflatable to share the ups and downs of this scary ride.
Tower of Power
The impressive Tower of Power ride at Siam Park towers 28m over the park. It offers riders the opportunity to drop down a slide, reaching speeds of up to 80kph, ending up sliding through a tube in an aquarium tank with sharks.
The Lost City
The little ones will absolutely love The Lost City, an exciting children's area full of mini waterslides and adventure.
Mai Thai River
Prefer to chill out while the rest of the family are throwing themselves down waterslides? The Mai Thai River is the perfect chill out area. Grab a rubber dinghy and float your way around this relaxing lazy river. Just be sure to head the right way when you get to the rapids.
Shops & Restaurants
There are a number of shops at the Floating Market, located close to the entrance and Sea Lion Island. Here you can pick up an ice cream, souvenir, photos from your day, as well as essentials like rash vests, water shoes and fluffy toys. There are also several cafes around the park which sell sandwiches, classic grub like burgers and chips, and pizza, as well as drinks.
Siam Park Hotel Packages
Complimentary access to Siam Park is included when booking specific hotels in Costa Adeje. Here are a few of our favourite hotels
Gran Oasis Resort
Combine a holiday in Tenerife at the four-star Hotel Gran Oasis Resort in Playa de las Americas with a trip to Siam Park by booking them together to save money on your next trip.
HD Parque Cristobal Bungalows
Book with First Choice and combine your stay at Parque Cristobal Bungalows and Siam Park. Situated in Las Americas and offering several pools, Parque Cristobal is a popular, family friendly resort and perfect to combine with Siam Park waterpark.
Best Jacaranda Hotel
Book your next holiday in the Costa Adeje, combining the four-star Best Jacaranda Hotel and Siam Park tickets to save money.
Iberostar Bouganville Playa
The iberostar Bouganville Playa is one of the closest hotels to Siam Park, just a 10 minute walk away from the entrance to the waterpark. It's ideay if you want to combine a holiday in Tenerife with the waterpark or Siam Mall.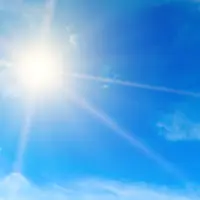 Opening Times
Opening times at Siam Park are below:
Summer (1st April - 29th October)
10:00am - 6:00pm
Winter (30th October - 31st March)
10:00am - 5:00pm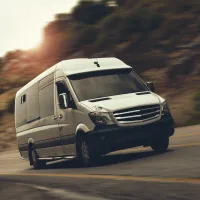 Getting There & Shuttle Buses
Siam Park is well located between Adeje and Las Americas, and next to Siam Mall. How you get there will depend on where you're staying. If you're close by in hotels like the Ole Tropical or the Alexandre Hotel Troya, you might even be able to walk it.
Public Transport
The 424 bus stops right outside, which runs from Los Cristanos bus station, through Playa de las Americas to Siam Park waterpark, before heading on to Fanabe Plaza and Plaza El Duque. A 10 minute walk from the park is the Magma Arte & Congresos, which has a bus stop with many more bus services including to Costa Adeje bus station, Costa Del Silencio, Los Gigantes, Tenerife South Airport and Santa Cruz.
Free Shuttle Bus
There is a free shuttle bus every hour to Siam Park from various places in Los Cristianos, Las Americas and Adeje. They are: The Duke Shops - North Costa Adeje / El Duque Centro Comercial Fanabe Plaza - Fanabe Hotel Villa de Adeje Beach - Costa Adeje Llanos de Troya - Playa de las Americas Hotel Best Tenerife - Playa de las Americas Passarela Oasis Shopping Centre - Los Cristianos Sol Arona Hotel - Los Cristianos
Paid For Shuttle Bus
There are also three shuttle buses which travel further, however there is a cost to this. One travels up along the coast to Los Gigantes on Thursdays and Sundays, stopping at some of the main resort hotels like Gran Melia Palacio de Isora, Hard Rock Hotel and the Ritz-Carlton Abama hotel. Another heads down to Golf Del Sur on Tuesdays and Sundays stopping at hotels like Fantasia Bahia Principe and Barcelo Tenerife. The third shuttle bus travels up to the north of the island, stopping at Santa Cruz, Santa Ursula and round to Puerto de la Cruz. This bus also stops at Loro Parque.
More Popular Holidays