Latest holiday deals in the Canary Islands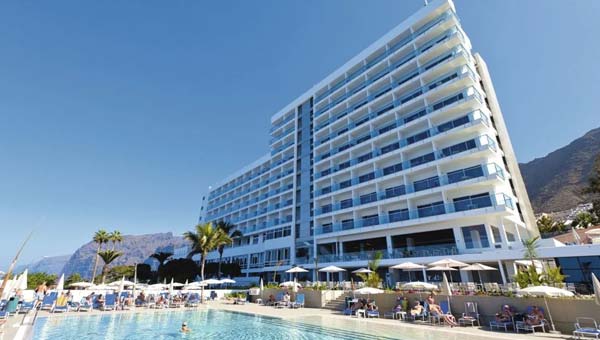 Sensimar Los GigantesTenerife
★★★★
🍽 - 7 nights - All Inclusive✈ - Departs Gatwick🗓 - 7th September
From£599per person
View Deal
Explore The Canary Islands
Canary Islands Destination Guide

A Guide To Holidays In The Canary Islands
If it's year round, warm sunshine you're after, the Canaries are the ideal destination for a sunny getaway. Plus Canary Islands holidays don't have to break the bank, with low cost airlines flying regularly throughout the year from across the UK. For beautiful sandy beaches, try Fuerteventura, or if you're after keeping the family busy, give Tenerife a go. Gran Canaria's Playa del Ingles is great for those who want to party all night, or if you just want a relaxed break in the sunshine, Lanzarote could be just what you're after. Whoever you are heading here with, holidays in the Canary Islands are a safe bet for fun in the sun.

Holidays To Fuerteventura
Fuerteventura is home to some of the best beaches in the Canary Islands. Head out to the long expanses of soft sand up towards Corralejo in the north of the island, or towards Jandia, further south, and you'll also get to splash about in Fuerteventura's beautiful turquoise waters.

Holidays To Tenerife
Tenerife is a great all round sunny holiday destination, whether you're a family looking to getaway in Summer, a couple seeking a relaxing break with a few activities, or a group of friends needing plenty of nightlife to let your hair down.

Holidays To Gran Canaria
Another great option for your next Canary Islands holiday is Gran Canaria. Resorts along the south coast are busier and great for a lively getaway in the sunshine. Otherwise try one of the smaller beach resorts dotted about the island.

Holidays To Lanzarote
Perhaps not the most famous for its white sandy beaches, Lanzarote is better known for its volcanic, black sandy beaches and is a great family holiday destination. For something a little different, try exploring the Cesar Manrique trail and find hidden art around the island.