Thailand Holidays 2023/2024
Cheap Holidays To Thailand
Are you looking for a holiday that is a perfect blend of exotic culture, stunning beaches, mouth-watering food, and breathtaking scenery? Look no further than the "Land of Smiles" - Thailand! As a holiday destination, Thailand has something for everyone and is especially popular with British travellers seeking a break from the dreary weather of the UK. In this guide, we will cover all you need to know about planning a holiday to Thailand, from getting there to what to do and where to go.
Popular Hotels In Thailand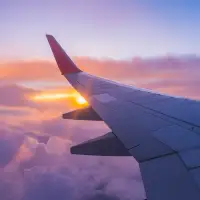 Getting To, From And Around Thailand
Airlines & Tour Operators
When it comes to travelling from the UK to Thailand, there are two main options: flying with airlines or booking a package holiday through a tour operator. Many of the top UK airlines offer direct flights to Bangkok, the capital city of Thailand, including British Airways, Thai Airways, and EVA Air. However, prices for direct flights can be expensive, especially during peak seasons, so it's worth comparing prices and considering a one-stop flight with carriers such as Emirates, Qatar Airways or Etihad Airways, which often offer cheaper options, and a potential stopover in the Middle East.
If you prefer to book a package holiday, tour operators such as Kuoni, Thomas Cook, and TUI offer various holiday packages that cater to different budgets and preferences. These packages usually include flights, accommodation, and transfers all bundled into one price, making it a convenient option for hassle-free travel.
Getting Around
Once you arrive in Thailand, getting around is easy and cheap, with various transportation options ranging from local buses to tuk-tuks and even domestic flights between major cities.
Where To Stay In Thailand
Thailand is a large country with diverse landscapes and culture, offering a plethora of holiday destinations to choose from. Some of the most popular holiday destinations in Thailand include Bangkok, Phuket, Krabi, Pattaya, and Chiang Mai. Bangkok, often referred to as the heart of Thailand, is a vibrant city full of temples, street food, and buzzing nightlife.
Phuket and Krabi, which are located in southern Thailand, are known for their stunning beaches and water activities such as snorkelling and scuba diving. Pattaya, just a two-hour drive from Bangkok, is a popular beach destination for families, while Chiang Mai in northern Thailand is famous for its temples, night markets, and outdoor adventures.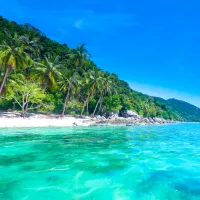 Things To Do In Thailand
There are plenty of things to do and see in Thailand, and your itinerary will largely depend on your personal interests and preferences. Some of the top attractions in Thailand include exploring the ancient city of Ayutthaya, visiting the Grand Palace and Wat Phra Kaew in Bangkok, enjoying a traditional Thai massage, and tasting delicious Thai street food.
For adventure seekers, activities such as quad biking, zip-lining, and hiking in the national parks are highly recommended. Thailand's islands such as Koh Samui, Koh Tao, and the Similan Islands are perfect for snorkelling and scuba diving, while cultural experiences such as attending a Thai cooking class or watching a traditional dance performance are must-do activities too. If you have time, a visit to an elephant sanctuary is also a must-do.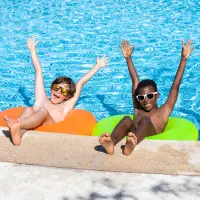 Holiday Types In Thailand
Thailand caters to various holiday types, ranging from all-inclusive resorts to family-friendly activities and even multi-centre trips. All-inclusive resorts are popular for those seeking a hassle-free holiday where all meals and activities are included in the package price.
Family Holidays
Family-friendly activities such as water parks and animal sanctuaries are popular in Pattaya, and there are plenty of kid-friendly attractions in Bangkok too.
Twin-Centre & Multi-Centre Holidays
Multi-centre trips, where you can explore various cities in Thailand, are popular among those who want to experience different aspects of the country within one trip. Popular options include visiting Bangkok, before heading up to see the jungles of Chiang Mai, ending with a few days at the beach in Krabi, Phuket or Koh Samui.
More Great Holidays