Great Villas In Majorca We Think You'll Love
Villa Holidays In Majorca
As the largest of the Spanish islands, there are a fantastic range of villas in Majorca just waiting to be enjoyed on your next holiday in 2023 or 2024. While the area around Pollensa is a hotspot for holiday villa properties, places like Alcudia, a little further down, Soller, which is further along the north coast, and Cala D'Or in the south, also have some superb properties for rent. Rather be closer to the bustle of Palma de Mallorca? Why not take a look at self catering apartments for rent on the likes of Airbnb and Booking.com? Here's our guide to villa holidays in Majorca.
Popular Areas In Majorca

What To Expect On A Villa Holiday
Villa holidays are a great way to spend time together with friends and family, but not all holiday packages and villas are the same. For example booking through somewhere like Airbnb or Booking.com, you don't have as much financial protection as you would when booking a flight and villa package with a company like TUI or Jet2holidays who are both ABTA and ATOL protected.
It's often worth including flights within your booking, and with certain tour operators, check-in luggage and car hire also come included as part of the package, so always check to make sure you know what is and isn't included before you book.
Once you arrive at your holiday home, you've got the freedom to head out for dinner, run to the local supermarket and grab some groceries, or stay in and watch a movie. Of course, many villas come with a private pool, which usually has sun loungers. Perfect for enjoying some peace and quiet in the sunshine in the Balearic Islands... unless you have screaming kids dive-bombing into the pool, of course!
Tourist Tax - Ecotasa
In Spain, the Mallorca government introduced a tourist tax called Ecotasa which is a small Eco Tax, payable by tourists on arrival on the island. The tax amount you'll need to pay will depend on certain things and are expected to go up over time. They are on a per person per day basis, and the funds are used to support and protect the tourism industry here.

Top Villa Destinations
If you like being within easy access of plenty going on, from bars with live music to water sports on the beach, areas like Palma Nova, Alcudia Beach and Puerto Pollensa, are great places to take a look at. Quieter, more traditional villages in the hills can be an idyllic escape, but in between are coastal towns like Cala Millor and Sa Coma which are popular for a more relaxed holiday vibe with the beach close by.
Pollensa
Up in the top far right of the island is Pollensa and Puerto Pollensa. Don't get these two confused. Puerto Pollensa is on the coast by a bay and marina, while Pollensa is a town further into the hills. You'll find heaps of holiday villas in Pollensa, ranging from small and quaint 1 bedrooms, to larger 10 and 12 bed villas with private pools and games rooms.
Alcudia
Alcudia is a thriving part of Mallorca, although it's sort of split up into several areas. Alcudia town is a more traditional, historic town and a little more inland, while to the south is Port d'Alcudia, a slightly built up marina area next to the long stretch of Alcudia beach. The further along you go, that same stretch of beach then turns into Playa de Muro, which although has a few shops and restaurants, has a lot of self contained beachfront hotels. So with all that in mind, before you book a villa in Alcudia, just check on the map to see which part it's in and what it's near.
Cala D'Or
If you prefer not to trek so far or be on the south coast, Cala D'Or offers just that. There's plenty of shops, bars and restaurants around, and lots of hotels here too. The beaches though, are aren't you're typical long stretches of golden sand. Here, you'll find small inlets with sandy beaches and turquoise sea at places like Cala Egos, Cala Petita, Cala Esmeralda, and Platja Cala Gran. Having a hire car will allow you to explore this south coast and find some of the lesser known, Instagram-worthy beaches.
Palma
The capital city of the island, Palma is home to lots of bars, restaurants, shops and the port, so it's very built up. You might find one or two houses for rent here, particularly on the outskirts of town, but it will be predominently private apartments that are available in the city centre.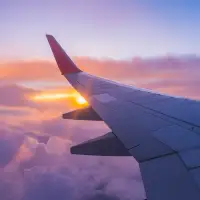 What Is Included In A Villa Holiday?
Well your villa, that's for sure, but everything else depends on who you book with. Tour operators like Jet2 include flights, luggage and car hire within their villa holiday packages. Others like Solmar Villas don't include flights or any extras and will need to be added in as you make the booking. In fact, there are loads of possible extras that depend on the property and who you book with.
Hidden Extras
Be mindful that the advertised price of majorca villas, aren't always the final price. There are often hidden extras which add to the price. We've seen all sorts of extra costs including electric pool heating, accidental damage waiver insurance, high chairs, cots, airport transfers, starter packs, and even pool towels, which need to be added to your villa rental.
Starter Pack
Starter packs, also known as welcome packs and food packs, are something you can add on to help kick start your holiday. It's particularly good if you're arriving late in the evening and don't have time to run to the supermarket to pick up breakfast bits before the morning. These packs usually have things like bread, milk, tea and useful household bits like soap and washing up liquid, however they do vary from destination to destination.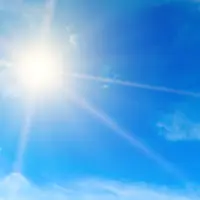 Popular Villa Holiday Companies
Jet2Villas
Jet2villas are a firm favourite. Great customer service and a selection of over 200 villas in Majorca to choose from, ranging from cute little, rustic villas, to sprawling multi-bedroom fincas and everything inbetween.
James Villas
James Villas has hundreds of properties on offer with Pollensa, Arta and Campos being three of the most popular areas on the island. You'll find a real mix of options available, some near the beach, others secluded and surrounded by pine trees. They are ABTA bonded, however they don't offer flights, so you'll need to book these separately with the likes of Ryanair, easyJet, British Airways or whoever your prefered airline is.
Villa Plus
As the largest of the Balearic Islands, Villa Plus has over 150 places to stay throughout the island. They also don't include flights as part of a Majorca villa holiday, but can add on things like car hire, airport transfers and a welcome pack.
TUI
Majorca villas are a little limited with TUI as they only have a few on offer, but is another option if you want to package up your accommodation with flights. You can also compare the hotels on offer too.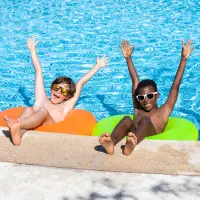 Types Of Villa Holiday
No Car Needed
If you hate driving abroad, or even just driving, or you don't want the fuss of a hire car, there are a range of villas where no car is needed. These are usually in the busier resorts like Alcudia or Cala D'Or where once you arrive, you've got plenty going on around you within walking distance, including the island's gorgeous beaches. Public transport isn't always the best from Palma de Mallorca airport to these further afield towns, but you can easily add on a private airport transfer to most bookings.
For Large Groups
Large family holiday? Hen do in the sunshine? Fear not, there are options for larger groups too with 6, 7 and 8 bedroom villas dotted about the island. They are often finca style properties with big gardens and large sun terraces. Don't forget to add on the right number of hire cars to your booking though!
For Couples
The smaller towns inland and more traditional villages like Ariany, Andratx, Llucmajor and Ses Salines, can be home to some great places to stay for that romantic, "escape it all" type break. Even some of the smaller, one bedroom houses have a lovely private pool to chill by under the Spanish sun.
Luxury Villa Holidays
If you can splash out or are celebrating a special occasion, luxury villas are a fantastic way to spend quality time together. In Majorca, some of the luxury villas have that higher standard we all love from a luxurious five-star hotel. Well designed interiors, beautiful gardens with plenty of space, olive trees by the pool, and even spectacular views of the surrounding countryside. In fact, James Villas has a number of amenities that are required for them to class a villa as luxury within their handpicked selection.