A Guide To loveholidays in 2023 and 2024
loveholidays has become one of the UKs fastest growing online travel agencies, promoting package holidays in Europe and further afield. Famous for it's 'any destination' search function, customers can hunt for their next bargain holiday based on being flexible with where they go, which can open up lots more cost-saving holiday deals, whether it's a few days in Spain or two weeks in Turkey.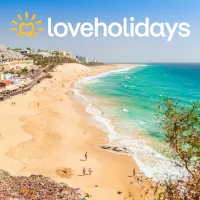 History Of loveholidays
loveholidays started life as a small startup travel agency in January 2013 when founders Alex Francis and Jonny Marsh set up the website to target customers who aren't worried about their destination. Instead, loveholidays allows people to search for great deals based on dates, offering a variety of places to holiday.
Fast forward to today and the OTAs search functionality now allows customers to search for holidays by 'any destination' and 'any departure point', meaning if you can be flexible with your departure airport too, you've got access to more great holiday deals.
Some of the flight inclusive packages available with them (but not all) are ATOL protected, giving an element of financial protection, however, it's worth noting that they aren't members of the ABTA scheme. We always recommend taking out comprehensive travel insurance for best protection for your trip.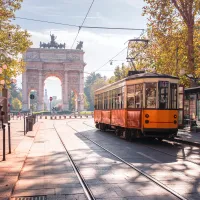 loveholidays Hotel Only
Booking just your hotel stay with loveholidays and you'll benefit from excellent hotel rates, and an easy to use booking tool, freeing you up to book flights separately if you need them. Always check when booking to understand if your hotel can be cancelled or changed as some of the best rates available via loveholidays may be non-refundable only.
They use a number of hotel providers to make sure you are getting the best hotel prices, as well as working with hotel chains directly to give customers extra choice and more offers and options when booking a hotel, like half board and all-inclusive deals, and in resort credit.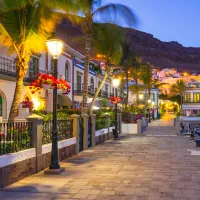 loveholidays Manage My Booking
The manage my booking functionality on the website is a useful tool once you've booked your holiday. Simply log on by entering your loveholidays booking reference and your surname and you'll have access to all your holiday documents, including hotel details, flight references and car hire. You can also download the loveholidays app for your booking information, flight dates, any airport transfer details, and more. Simply search love holiday app on an Apple phone or Android.
Love Holidays now also offers an instalment scheme on some holidays so you can pay a deposit upfront and pay the rest later on. When you log on to manage my booking, you'll also be able to make payments on your outstanding balance.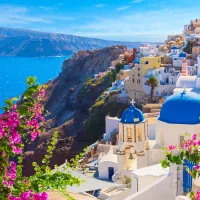 2023 Holidays
2023 is set to be another popular year for beach holidays with the Algarve, Canary Islands, Kos and Corfu expected to be top favourite holiday destinations. 2023 and 2024 holidays can be booked between 12 and 18 months in advance with some of the best deals available when booking in advance. Don't forget to check out the last minute holiday offers too which can also save you money.
From all-inclusive family holidays, and romantic city breaks to hotel only stays, loveholidays will continue to offer fantastic holiday deals this year. And if you don't mind where you go, make sure you check out their 'any destination' holiday search to find fantastic deals within your budget.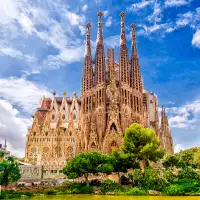 loveholidays Reviews & Contact
Rated 4.4 out of 5 on top customer feedback website Feefo, loveholidays reviews are pretty good for an industry with plenty of customer complaints. Customers seem to enjoy the ease of use of the website, being able to book quickly, as well as the simple and easy to use 'manage by booking' tool.
To contact loveholidays customer service team, simply give them a call on 0203 897 1187.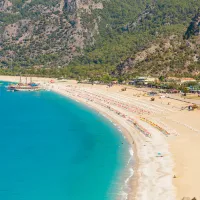 loveholidays Name Changes
As with most travel companies, name changes with loveholidays aren't always possible so you should always check the small print before you book. Sometimes, however, you notice a mistake too late and need to make changes to a name after booking, or perhaps you've booked a maiden name instead of what is on the passport.
The best thing to do is to contact loveholidays and find out if name changes are possible on your particular booking. The cheapest holidays may have the most restrictions on changes and cancellations.
Popular Holiday Destinations
More Great Holidays