Find Your Ideal Holiday With
Cheap Sunshine Holidays This Winter
As the nights start to draw in earlier, the temperature gets noticeably cooler and the winter clothes start making an appearance, you know that winter is on the way. Sometimes though, it's nice to have something to look forward to, like a winter sun holiday or getaway. You know, just to help make life in winter that little bit easier when you know you've got a break away that you can get excited about. So we've pulled together some of the best winter sun holidays from our holiday partners. From cheap weekend breaks in Spain, to the tropical shores of Thailand over Christmas, have a browse and see which of our favourite winter holidays suit you.
Popular Winter Sun Destinations
Where To Go On A Winter Sun Holiday - Top Destinations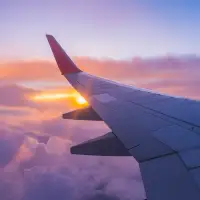 If your budget can stretch and you fancy heading a little further away, Thailand is a great winter sun destination. With December to February being an ideal time to go for sunshine and lower humidity, the beaches of Phuket, Koh Samui and Pattaya are a great way to get some much needed vitamin D in winter. Whether you choose a cheap beach holiday in Europe or a complex itinerary with all sorts of flights and excursions, it's important to book with an ABTA or ATOL protected travel company like TUI, Virgin Holidays or Kuoni.
Canary Islands
If you don't want to travel too far, the Canary Islands are in the balmy 20s during winter and there's a much higher chance of sun than many other traditional European holiday destinations. Tenerife is the largest island in the group and offers plenty of activities, although many hotel pools aren't heated in the winter which can get a bit chilly sometimes. For some true escapism, try the neighbouring islands of La Gomera or La Palma where holidaymakers are fewer.
UAE
The Middle East starts to stretch the budget but flights to Dubai can be as little as £300 per person and there is a wide range of accommodation options to suit, from the budget chain hotels with pool, right the way up to your luxury five-star resorts. Winter temperatures in the UAE sit around the mid 20s, warm enough to wear shorts and skirts, but not too hot to be unbearable, making a holiday in Dubai or Abu Dhabi a great option in winter.
Thailand
Time it right and a winter sun holiday in Thailand can be truly magical. It's worth bearing in mind that Thailand does has a tropical climate which means that even on rainy days, there's a short, sharp burst of rain before the sun appears. December is the end of the wet season on Thailand's west coast, while the east should already be through their main rainy period by then.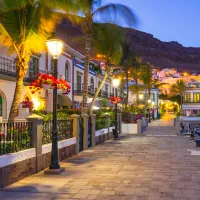 Sun Holidays In November
The nights in November are noticeably longer and you can feel the need to seek some sunshine. As always, choosing a Canary Island is an easy option, as they are just a 4 hour flight from the UK. All the islands have some brilliant family friendly resorts, however if you are travelling with younger children, check with the hotel before you book if the kids' club is open. Sometimes they are only open from April to October.
South Africa
For a far flung dream holiday, have you ever considered South Africa? It's by no means a cheap holiday, but if you're splashing out on a special occasion, combining Cape Town with a safari is not only an incredible holiday experience, it's also minimal time difference, so no jet lag!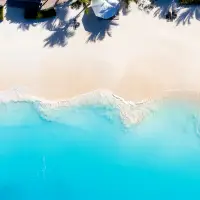 Holidays In December
As winter really starts drawing in, sometimes we just need some vitamin D. Be careful of the Christmas period where many people are looking to get away so holiday prices can be much higher than other times of the year. Travelling before the holiday season or on key dates like Christmas Day or Boxing Day can help to bring the cost down, as often people don't want to fly on these dates.
Caribbean
Areas of the Caribbean like Antigua, Dominican Republic and St Lucia are busy from mid-December onwards which is the start of their high season and why many Brits (and American's) like to head to the Caribbean over the festive period. The soft sandy beaches here are the perfect way to escape the cold winters in the UK and Europe.
Florida
The hurricane season in Florida generally finishes around the end of November, so while you might still see a bit of rain, December is when many American's flock to the sunshine state for their winter break. While Orlando is home to the theme parks, the beautiful beaches of Fort Lauderdale, St Pete's & Clearwater and the Florida Keys are well worth a visit.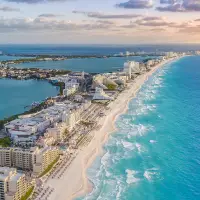 Holidays In January
By January, the wet, tropical weather in Thailand should have cleared up, which makes it a great time to visit. It also makes it a popular time to visit for a winter holiday and prices can start increasing compared to the quieter rainy season. Combine it with a stopover in somewhere like Dubai or Abu Dhabi and you've got two winter sun holidays in one.
Mexico
Another tropical place to take a look at is Mexico. By now the rains have gone and the holiday season is in full swing. With huge resorts in places like Cancun and the Riviera Maya, offering beachfront escapes with restaurants, bars and water sports, Mexico has some ideal all inclusive winter sun holidays to take a look at.
Canary Islands
For somewhere closer to home, take a look a Lanzarote, Fuerteventura and the other Canary Islands where the daytime temperatures are in the 20s (although evenings can get a bit cooler). Many airlines like Ryanair, easyJet and Jet2 have flights throughout the winter to the Canaries, making options relatively easy.
Either way, there are several options to help you escape the January blues within your budget.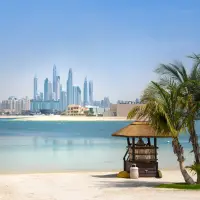 Holidays In February
You've made it through January but it's taken its toll and now you're in desperate need of a last minute sunny holiday in February. Sound familiar? Fear not, there are a bunch of great places you can visit to escape those dreary winter blues. Any of the Canary Islands at this time of year can be a welcome relief, with blue skies and sunny days aplenty. Temperatures have been known to get up into the 30s, however, you should expect average temperatures in the high teens to early 20s. Be sure to check your hotel swimming pool, as they aren't all heated and can be just a tad chilly in the winter months.
United Arab Emirates
Dubai and Abu Dhabi are two more great places to visit year round. You don't have to deal with the excrutiating heat of the summer, and can still enjoy all that's on offer, from the fantastic water parks, to the great shopping and restaurants.
More Great Holidays