Find Your Ideal Holiday With
Our Complete Guide To No Deposit Holidays In 2023/2024
Spotted your dream holiday in the sunshine but don't quite have the money to pay a deposit? Or maybe you've spotted two great deals in 2023 or 2024 and need a little extra time to discuss it with your family and decide? Either way, no deposit holidays can be a brilliant option for securing that holiday you've been after, without actually having to commit any money. How does it work? Here's our guide to booking a cheap holiday with zero deposit.
Fantastic No Deposit Hotels

Destinations
UK
Unfortunately, you can't book a UK holiday with no deposit, however, you can secure it with a payment from as low as £25 per person with companies like Forest Holidays and Haven holiday parks, meaning you can still book ahead and enjoy places in the UK like Devon, Cornwall and Wales without having to pay in full upfront.
Travelling Abroad
Fancy enjoying the soft sandy beaches of Spain or the exciting water parks of Turkey, but don't quite have the funds? TUI has over 70 fantastic destinations in Europe and around the world in places like the USA and Caribbean. So whether you want a little bit of winter sun in Tenerife, or a far flung all inclusive holiday in Mexico, you're bound to find a great package deal.
Cruises
Cruise holidays usually require you to pay a deposit to secure your cabin, which can vary, starting from £50 per person or 10%. This can be the case across most cruise companies like Marella, P&O Cruises, Royal Caribbean and NCL.

Top Holiday Brands With No Deposits
There are really only two travel companies who offer the ability to secure a holiday without having to pay any money. Fortunately, they are also both ABTA and ATOL protected.
TUI
TUI offers a great range of flight inclusive holidays with destinations ranging from Benidorm and Benalmadena to Bodrum and even Barbados. They are able to offer these types of holidays because the flights are usually on their TUI airline, so can manage their seat availability accordingly. Once booked, direct debit payments will be taken from your bank account as per the booking conditions, with the final payment due around 12 weeks before your departure date.
First Choice
As part of the same company, First Choice also offers these fantastic deals with zero to pay. So whether you're booking a short break for a stag do or hen do in the sun and need time to collect up the money, or you're booking a pricier all inclusive holiday for the whole family, this can be a great option.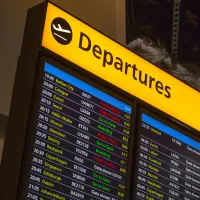 How Do No Deposit Holidays Work
Simple! Do a search with TUI or First Choice holidays to see what's available. In the search results you'll see what the deposit situation is. It will either say you can secure the holiday booking with a deposit of a certain amount, or no deposit needed. Holidays departing further out will usually have this option when a flight with TUI is involved. Choose and book the right holiday for you, and pay of the full balance as instructed by them.
You'll need to make sure you pay the minimum amounts they require by the dates they set, and can be easiest by direct debit online, however, aside from this, you can pay as much extra as you like. You could even create your own monthly payment plan, so that after you get paid, you pay off a certain amount of the balance. The full amount is often due around 90 days or 12 weeks before departure, however this can vary so ALWAYS check the booking terms and conditions before you book.
Why Book A No Deposit Holiday?
Here are some of our favourite reasons why a zero deposit holiday is a great idea:
- Zero deposit means you can secure your price without even paying £1.
- If you have a couple of options and need a little extra time to talk to others and decide.
- You can pay off the balance in monthly installments.
- When organising a group holiday, you might need time for the rest of the group to pay.
- Luxury and all inclusive holidays are often more expensive so it gives you more time to pay the full balance.
- Getting away in the school summer holidays can be pricey so you have more time to spread the cost.
Low Deposit Holidays
Unlike ones with zero deposit, low deposit holidays are available through quite a few travel agents and tour operators if you're booking far enough in advance, including top brands like Jet2holidays, Thomas Cook, loveholidays and Hays Travel. This allows you to secure your holiday with a low deposit from as little as £25 per person and pay the remaining balance over time. Find out more about low deposit holidays.
Frequently Asked Questions
Yes, you can book a holiday with no deposit and pay monthly installments. Find and book your no deposit holiday above.
This can vary from company to company and can be accommodation only (in the UK), or flight inclusive holidays (if travelling abroad).
No, Jet2 does not have zero deposit holidays, but TUI and First Choice do.
Book your next no deposit holiday with TUI
In partnership with

Top Deposit Destinations
Popular Holiday Destinations