Morocco Holidays 2023/2024
Cheap Holidays To Morocco
Embark on an enchanting journey to Morocco, a land where the past meets the present in a whirlwind of vibrant colors, exotic aromas, and captivating landscapes. Morocco holidays offer an enticing blend of tradition and modernity, making it a remarkable destination for travellers of all kinds. From the bustling souks of Marrakech to the serene sands of the Sahara, this North African gem promises a rich tapestry of experiences, perfect for your next escape in 2023 or 2024.
Popular Destinations In Morocco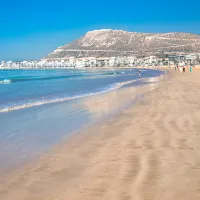 Why Morocco - Our Guide
Morocco's allure is irresistible, and it's no surprise why. The country boasts a remarkable diversity of experiences for travelers seeking adventure, culture, relaxation, and natural beauty.
Cultural Riches: Delve into the labyrinthine medinas of cities like Marrakech and Fes, where ancient traditions mingle with modern life. Explore the stunning architectural marvels of palaces and mosques like the Bahia Palace and Koutoubia Mosque.
Cuisine Extravaganza: Savour the delectable Moroccan cuisine, a tantalising fusion of flavors with dishes like tagine, couscous, and mouthwatering pastries. Don't forget to sip on fragrant mint tea!
Desert Adventures: The Sahara Desert, with its endless dunes, offers the ultimate adventure. Try camel trekking, sleep under the stars in a desert camp, and witness breathtaking sunsets and sunrises.
History and Heritage: Discover the country's fascinating history with visits to historic sites like the Roman ruins of Volubilis and the charming blue city of Chefchaouen.
Exotic Souks: Shopaholics rejoice! Morocco's bustling souks are a treasure trove of handcrafted goods, textiles, and spices. Haggle for bargains in the vibrant markets.
Diverse Landscapes: Explore the Atlas Mountains, hike in lush valleys, or relax on pristine beaches along the Atlantic coast. Morocco's geography is diverse and stunning.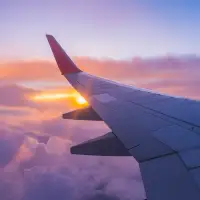 Getting There
Getting to Morocco from the UK is convenient, thanks to numerous flights connecting major cities. Airlines like British Airways, Ryanair, and easyJet offer regular flights to Moroccan cities, including Marrakech, Casablanca, and Agadir. Flying time from the UK is usually around three to four hours, making it an ideal destination for a short break or an extended holiday, especially for a bit of winter sun.
Once you arrive, Morocco has a fairly developed transportation network. Trains, buses, and shared taxis connect major cities and towns, making it easy to explore the country's diverse regions. An escorted tour is by far one of the best ways to see more of the country though. And in cities like Marrakech and Fes, navigating the narrow, winding streets is best done on foot or by bicycle.
For those who prefer hassle-free travel, consider booking a Morocco holiday package with UK tour operators. ABTA and ATOL protected companies like TUI, Thomas Cook, and Saga offer a range of packages, from all-inclusive beach resorts to cultural adventures in the heart of Morocco's cities. These packages often include flights, accommodation, and guided tours, making your trip stress-free.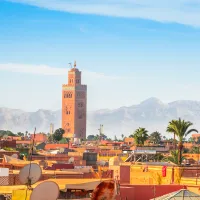 Popular Destinations
Morocco is a treasure trove of diverse holiday destinations, each with its own unique charm.
Marrakech
Known as the "Red City," Marrakech is a sensory overload of colors, sounds, and scents. Explore the historic Medina in the city centre, visit the vibrant Jardin Majorelle, and be captivated by snake charmers in the famous Djemaa el-Fna square. Luxury riads and boutique hotels in and around the city offer an authentic Moroccan experience, and a welcome relief from the sensory overload outside.
Fes
Dive into Morocco's medieval history in Fes, home to one of the world's oldest universities, the University of Al Quaraouiyine. Lose yourself in the winding streets of the medina and admire the intricate tile work at the Bou Inania Madrasa.
Sahara Desert
For a truly unforgettable experience, head to the Sahara Desert. Merzouga and Erg Chebbi offer the perfect base for camel treks and camping under the starry desert skies.
Agadir
A coastal gem in Morocco, Agadir is a paradise for beach lovers and sun-seekers. With its miles of golden sands, year-round sunshine, and a laid-back atmosphere, Agadir is the perfect destination for relaxation by the sea. The city also offers a vibrant nightlife scene, water sports like surfing, and a bustling souk.
Essaouira
A coastal gem, Essaouira boasts picturesque beaches, a charming medina, and excellent windsurfing conditions. It's a tranquil escape from the bustling cities, and offers some great surf camps.
Atlas Mountains
Adventure seekers can trek in the Atlas Mountains, with the picturesque Imlil village serving as a starting point. Enjoy breathtaking scenery and Berber hospitality.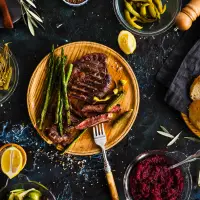 Types Of Holiday
All Inclusive Holidays
If your idea of a dream holiday involves zero stress and maximum enjoyment, all-inclusive packages to Morocco are your golden ticket. Leave the planning to the experts and indulge in a worry-free holiday. Imagine waking up in a luxurious beachfront resort in Agadir or a hotel in Marrakech, knowing that all your meals and drinks are included. These packages often feature on-site entertainment, spa facilities, and supervised kids' clubs, making them ideal for families and couples alike.
Surf Holidays
For adrenaline junkies and water sports enthusiasts, Morocco's Atlantic coast is a surfer's paradise. Places like Taghazout and Tamraght offer world-class waves and a laid-back atmosphere that's perfect for surf holidays. Surf schools and camps are aplenty, catering to all levels, from beginners to pros. You can learn to ride the waves from seasoned instructors, rent equipment, or simply soak up the surf culture while lounging on the beach.
Family Holidays
Morocco welcomes families with open arms, offering an array of family-friendly activities and destinations. Marrakech's vibrant souks and palaces are a fascinating cultural experience for children, while the Atlas Mountains provide fantastic trekking opportunities suitable for the whole family. Exploring the Sahara Desert via camelback or spending a night in a desert camp will be a memory your kids cherish forever. Meanwhile, beachfront, family-friendly accommodation with pools will ensure everyone enjoys their downtime.
Luxury Holidays
For those who crave the finer things in life, Morocco offers a taste of pure luxury. Pamper yourself with high-end experiences in the heart of the country's most exclusive destinations. Indulge in sumptuous riads and lavish hotels, where opulent decor and impeccable service create an unforgettable ambiance. Private tours and experiences cater to your every desire, whether it's exploring the royal gardens of Marrakech or embarking on a hot air balloon ride over the Atlas Mountains.
Adventure
From hiking in the Atlas Mountains, to testing your balance skills on a surf board, Morocco is an action-packed adventure holiday destination. For many activities, it's best to book through a tour operator. Companies like Much Better Adventures have a range of adventurous tours to try out.
Beach Holidays
Of course, year round sunny weather means Marrakech is perfect for beach holidays, particularly in winter. With beach resorts like Agadir and Essouira offering a range of accommodation options, from self catering apartments to all inclusive resorts, you've got plenty of choice.
Hotels In Morocco We Think You'll Love
More Great Holidays