All Inclusive Holidays Under £400pp
All Inclusive Holidays Under £400pp
Find Your Ideal Holiday With
Latest all inclusive holiday offers under £400pp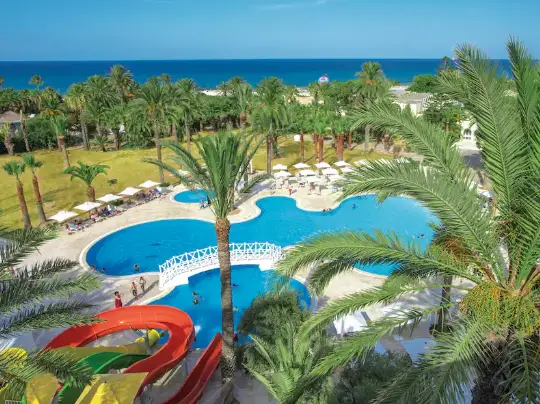 Occidental SousseTunisia
★★★
🛏 - 7 nights - 2 adults ✈ - Departs Gatwick 🗓 - Fri 23rd Feb 2024 🍽 - All Inclusive
From£390per person
View Deal
All inclusive getaways for less than £400 per person
When looking for an all inclusive holiday under £400 per person, you might need to be a little bit flexible, however, it's a great budget to have to keep your holiday below budget. But don't forget the cost of getting to and from the airport both in the UK and in your destination, as some holidays may show as all inclusive, but it's just the all inclusive aspect in the hotel, not things like transfers. So always check what is and isn't included in an all inclusive holiday.
Popular All Inclusive Destinations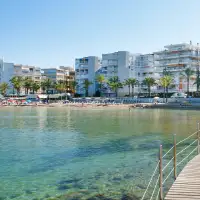 All Inclusive Destinations Under £400pp
Benidorm
Sticking to mainland Spain and enjoying an all inclusive holiday in Benidorm in the Costa Blanca can be a great way to keep your flight time short and your journey to a minimum. Flights between the UK and Alicante are about 2 hours 30 minutes, with a coach transfer time from the airport into Benidorm around 45 minutes. Why not discover the home of the TV show 'Benidorm' and stay at the 'Solana' Hotel (which is actually the Sol Pelicanos Ocas Hotel) and can be under £400 on an all inclusive basis per person.
Lanzarote
Lanzarote (and the other Canary Islands) are also worth keeping an eye on for an all inclusive holiday for less than £400. With great weather year round and a package including return flights and all inclusive hotel, like the three star Blue Sea Los Fiscos in Puerto del Carmen, within a £400 budget. Getting away and enjoying the sun is a lot easier than you might think. The flight time to Lanzarote from the UK is around 4 hours 15 minutes but that does mean a better chance of sunny weather on your holiday.
Bulgaria
While it might not be the first destination that comes to mind, all inclusive holidays to Bulgaria can be very affordable and with great hotels like Aqua Paradise Resort, and stunning beaches like Sunny Beach, if you've never considered it, you definitely should!
Tunisia
Another budget friendly destination is Tunisia. There are some fantastic deals on Tunisia holidays with resorts in Sousse and Hammamet being most popular. Being in the south Mediterreanean, you'll also get great weather for much of the year, with March-May and September-November having great sunny temperatures for splashing about in the pool.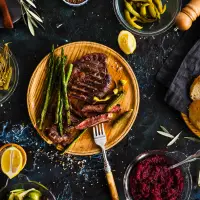 Other Holiday Options in 2023 / 2024
Another option to keep in mind is holidaying on a half board or full board basis. Certain meals will be included within the cost of your package holiday, allowing you a little more freedom to eat out at lunch or try some of the local tavernas in the evenings. It's a great option if you wake up later, stock up at breakfast on the buffet and maybe will only want something light at lunch to keep you going.
Self catering is obviously another option which could slash the cost of your initial booking, however, bear in mind that you'll have the extra costs of food and drink in resort.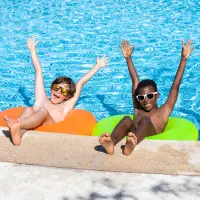 Ways To Save
When you're looking for a holiday on a budget, there are several ways you can make those all important savings. Here are a few of our favourites:
Free Kids Places
Companies like TUI and Jet2holidays have thousands, if not millions, of free child places, helping bring down the cost of family holidays. And even though prices can jump during the summer school holidays, they also have spaces on summer holidays too (although keeping under the £400 per person budget would be tough). Booking early can usually ensure you don't miss out on some of the best deals, but doing so also means you can pay a low deposit, and then pay off the balance over time.
Discount Codes
Discount codes are another great way to save. Before you actually go ahead with booking your holiday, always check to see what discount codes are available. Sometimes they will be individual and unique codes, while other times, the promo codes may be more generic and automatically applied when you spend over a certain amount. You can check the latest TUI discount codes here.
Be Flexible
Being flexible is a lot easier said than done, especially when booking an all inclusive family holiday under £400pp, but it really is one of the best ways to save money. Whether you were thinking about a hotel in the Algarve and actually Tunisia is a better price, or booking a holiday from Manchester airport instead of Liverpool airport, being flexible can also open up more options and therefore more savings.
Popular Holidays