Breaks And Holidays On A Budget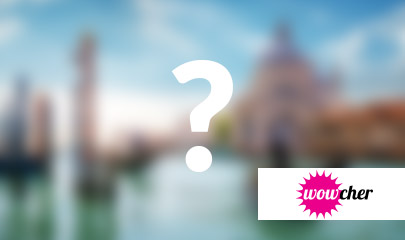 Mystery Holiday DealWowcher
★★ to ★★★★
🛏 - 2-7 nights ✔ - 49 potential destinations ✈ - Includes flights from London 🗓 - Various dates available
From£99per person
View Deal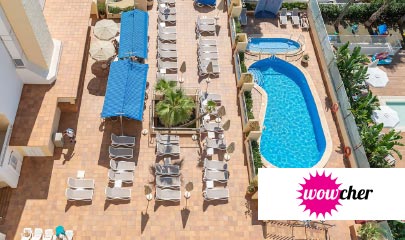 Nordeste Playa HotelMajorca
★★★
🛏 - 3 nights ✈ - Includes flights 🗓 - Various dates available 🍽 - All Inclusive
From£99per person
View Deal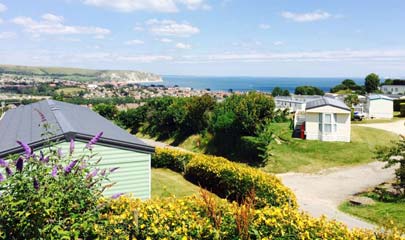 Mini BreaksShorefield Holidays
★★
☾ - 2 Nights 🗓 - 2023 Holidays 🍽 - Self Catering
From£139per couple
View Deal
Find your next getaway based on price
Holidays and short breaks within your price range
We all want to get away but sometimes we have to stick to our holidays on a budget, whether its a budget friendly £100 per person, £500 per person or (for the lucky ones) £1,000 per person. In fact, we've even promote holidays from as little as £49 per family!
We've pulled together some of our favourite cheap holiday deals within lots of budgets so that you have a variety of options when choosing your escape within your budget.
Top Holiday Destinations

A Guide To Holidays Within A Budget
Holiday budgets can sometimes be difficult to control too, with additional charges popping up here and there, so it's worth bearing these in mind when planning and booking your holiday.
There are a number of additional charges to think about that you might have to accommodate within your holiday budget such as the cost of getting to and from the airport or resort, check-in luggage, food and drink while you're away, tips and much more. You can also help keep the cost of your getaway down by being flexible, both in terms of where you go and when. For example, the summer school holidays will usually cost more than other times of the year. Often this can't be helped but it's worth keeping in mind.
There once was a time when waiting to book your next holiday until the last minute could save you money, however, that's not always the case. In many circumstances, you can get discount codes and early booking discounts for organising your trip in advance, even if you're only paying a low deposit (which is a great option).
If you're heading abroad, you may sometimes find that booking your flight and accommodation separately could help save money and reduce the price of your holiday, but it's important to bear in mind that you won't be financially protected by the ATOL scheme.

Extra Costs To Remember Within Your Budget
Checked-in Luggage
Airlines allow you to take carry-on luggage, but most short-haul and low cost airlines charge you to check in a bag in the hold of the aircraft. The cost of this can vary and if there are several of your travelling, is definitely something that can add to your holiday budget.
Airport Transfers
On holiday, you'll need to get from the airport to your accommodation. Some holiday providers include this as standard like Thomson and First Choice holidays, whilst others may not include this and will need to be added on within your booking or at a later stage. Coach transfers are the cheapest but can take longer, especially if resorts are a lengthy distance from the airport. It may take up to two hours to get to your hotel so double check this and whether your resort transfer is included within the price of your holiday.
Meals And Drinks
When you're on a budget, another key thing to take into consideration is the cost of your meals and drinks. If you're on an all-inclusive basis, you won't need to worry most of the time, although some resorts will have restaurants that aren't included. For all other dining options, you'll need to budget for your meals and drinks.

Types Of Breaks On A Budget
There are a number of different types of break available depending on your budget, from overnight hotel breaks to beach holidays.
Spa Breaks
If you're on a budget but just want to take some time out from the world, a spa break can do wonders. With prices starting from less than £50 per person for a one night break (likely to be a Sunday night), a relaxing getaway doesn't have to cost a fortune. You may also find some deals will include spa treatments within the cost of your stay.
Weekend Breaks
Airlines see the popular demand for a Friday night flight out of the UK and push up the prices accordingly, but there are still plenty of weekend break deals to be found. Try booking in advance or looking at cities close to the UK, like Amsterdam, Copenhagen or Marseille. If you're struggling to find cheap flights at the weekend, fear not, why not stay in the UK. Many hotels offer some great weekend deals, particularly those that cater towards corporate travellers during the week, meaning the weekend is quieter. You may also find overnight stay packages which include dinner.
Beach Holidays
Of course, there's nothing better than getting away and grabbing some sunshine, and you can enjoy a holiday in the sun without breaking the bank, although you should be flexible with where and when you go. Try popular destinations like the Algarve in Portugal or Barcelona in Spain where the numerous flight options offer more chance to keep the overall cost of your holiday under your budget. Having a family of four staying in one room rather than two can also help keep costs down.
Similar Destinations