Breaks And Holidays On A Budget
Find your next getaway based on price
Holidays and short breaks within your price range
We all want to get away but sometimes we have to stick to our holidays on a budget, whether its a budget friendly £100 per person, £500 per person or (for the lucky ones) £1,000 per person. In fact, we've even promote holidays from as little as £49 per family!
We've pulled together some of our favourite cheap holiday deals within lots of budgets so that you have a variety of options when choosing your escape within your budget.
Top Budget Friendly Holiday Destinations

A Guide To Holidays Within A Budget
Holiday budgets can sometimes be difficult to control too, with additional charges popping up here and there, so it's worth bearing these in mind when planning and booking your holiday. One of the best ways to get around this is to use a holiday search by budget, allowing you to see the offers you can afford.
There are a number of additional charges to think about that you might have to accommodate within your holiday budget such as the cost of getting to and from the airport or resort, check-in luggage, food and drink while you're away, tips and much more. You can also help keep the cost of your getaway down by being flexible, both in terms of where you go and when. For example, the summer school holidays will usually cost more than other times of the year. Often this can't be helped but it's worth keeping in mind.
There once was a time when waiting to book your next holiday until the last minute could save you money, however, that's not always the case. In many circumstances, you can get discount codes and early booking discounts for organising your trip in advance, even if you're only paying a low deposit (which is a great option).
If you're heading abroad, you may sometimes find that booking your flight and accommodation separately could help save money and reduce the price of your holiday, but it's important to bear in mind that you won't be financially protected by the ATOL scheme.

Extra Costs To Remember Within Your Budget
Checked-in Luggage
Airlines allow you to take carry-on luggage, but most short-haul and low cost airlines charge you to check in a bag in the hold of the aircraft. The cost of this can vary and if there are several of your travelling, is definitely something that can add to your holiday budget.
Airport Transfers
On holiday, you'll need to get from the airport to your accommodation. Some holiday providers include this as standard like TUI and First Choice holidays, whilst others may not include this and will need to be added on within your booking or at a later stage. Coach transfers are the cheapest but can take longer, especially if resorts are a lengthy distance from the airport. It may take up to two hours to get to your hotel so double check this and whether your resort transfer is included within the price of your holiday.
Meals And Drinks
When you're on a budget, another key thing to take into consideration is the cost of your meals and drinks. If you're on an all-inclusive basis, you won't need to worry most of the time, although some resorts will have restaurants that aren't included. For all other dining options, you'll need to budget for your meals and drinks.
Car Hire, Airport Transfers & Transport
Travel costs when you arrive can increase the amount you spend while you're away. If you're looking to simply enjoy your hotel facilities and the local bars and restaurants, adding in airport transfers (which are often included with certain holiday companies) help you budget. If you plan on exploring a city, buying a multi-day travel pass which allows unlimited access on bus and metro systems can be useful. If you're planning to travel around, hiring a car may be your preferred option, in which case, shop around!

Types Of Breaks On A Budget
There are a number of different types of break available depending on your budget, from overnight hotel breaks to beach holidays on a budget. All inclusive holidays can be more expensive but generally means you spend very little once you're in destination, so make sure you take into consideration the additional costs once you're there.
Spa Breaks
If you're on a budget but just want to take some time out from the world, a spa break can do wonders. With prices starting from less than £50 per person for a one night break (likely to be a Sunday night), a relaxing getaway doesn't have to cost a fortune. You may also find some deals will include spa treatments within the cost of your stay.
Weekend Breaks
Airlines see the popular demand for a Friday night flight out of the UK and push up the prices accordingly, but there are still plenty of weekend break deals to be found. Try booking in advance or looking at cities close to the UK, like Amsterdam, Copenhagen or Marseille. If you're struggling to find cheap flights at the weekend, fear not, why not stay in the UK. Many hotels offer some great weekend deals, particularly those that cater towards corporate travellers during the week, meaning the weekend is quieter. You may also find overnight stay packages which include dinner.
Beach Holidays
Of course, there's nothing better than getting away and grabbing some sunshine, and you can enjoy a holiday in the sun without breaking the bank, although you should be flexible with where and when you go. Try popular destinations like the Algarve in Portugal or Barcelona in Spain where the numerous flight options offer more chance to keep the overall cost of your holiday under your budget. Having a family of four staying in one room rather than two can also help keep costs down.
Family Holidays
Travelling by yourself is one thing, but when you add in the rest of the family, the cost can shoot up. Package holidays can be a good way forward, often having luggage, seat selection and airport transfers included. If you're staying in the UK, holiday parks like Haven have some great family offers, and you can even bring the dog! A self catering holiday can also be a great option to bring down the initial cost. If you're flexible, search a holiday by budget to see what you can afford.
Ski Holidays
Ski holidays can be notoriously expensive, especially once you add in the cost of ski and snowboard equipment hire and lessons (if you need them). Going at the start and end of the season can help you save money, when the flights and hotels aren't yet filled to capacity.
Luxury Holidays
Some of the best deals at luxury places can be found online through the likes of Secret Escapes and Luxury Escapes, who both offer big discounts from hotels who are quiet at certain times of the year and need help filling their rooms. This can be particularly helpful on last minute breaks.
Summer Holidays
Ah, the dreaded school summer holidays. As you probably know, prices can skyrocket in the school holidays. One of the great ways to save money on holidays abroad is to take advantage of free child places. Tour operators like TUI and Jet2holidays have free child place holidays throughout the year, including in summer. The prices might still be higher, but at least you might not have to pay for one of the children.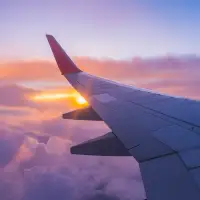 Top Tips & Ideas To Stay Under Budget
Book In Advance
Airlines, hotels and holiday companies are usually keen to secure business way ahead of time and often offer discounts if you book far in advance, like next year and the year after that. Booking ahead can also mean paying a low deposit or in some cases with TUI, no deposit, and paying off the balance over time, helping make the cost much more manageable.
Book Last Minute
Saying that, if you're flexible, some of the best deals can be at the last minute as companies try and fill rooms that would otherwise go unsold. Take a look at companies like lastminute.com and Secret Escapes who specialise in what's referred to in the travel industry as "distressed inventory", package holidays, hotel rooms and flights which haven't been sold.
Be Flexible
Being able to travel at different times of day and on certain dates (like midweek and outside of school holidays) can help you save money and make your perfect trip much more affordable. Cheap deals can also be found when you're flexible with your destination, so if you just want some sunshine for example, look at lots of different resorts like the Algarve, Barcelona, Costa Brava and Costa Blanca to see which has the best prices for your preferred travel dates. Take a look at LuckyTrip, which is a fun way to find a holiday on a budget.
Shop Around
One of the best things you can do when booking a holiday on a budget is to shop around. Compare prices with all the top travel companies, including On The Beach, easyJet holidays and Holiday Gems. You can also use a price comparison website like Dealchecker, Icelolly.com and TravelSupermarket who compare many of the top tour operators and travel agents.
Discount Codes
Promo and discount codes are another way to save. Some companies don't offer this, but others like TUI can have specific money off codes when you spend over a certain amount. Keep an eye out for these as they can be valuable. Look for other offers like free kids places, and Black Friday and January sales which can also mean big discounts.
Similar Destinations