Cheap Holidays Under £500
Latest Holiday Offers Under £500pp
TUI BLUE Alcudia PinsMajorca
★★★★
🛏 - 7 nights - 2 adults, 2 children ✈ - Departs London Gatwick 🗓 - Wed 24th Apr 2024 🍽 - Self Catering
From£450per person
View Deals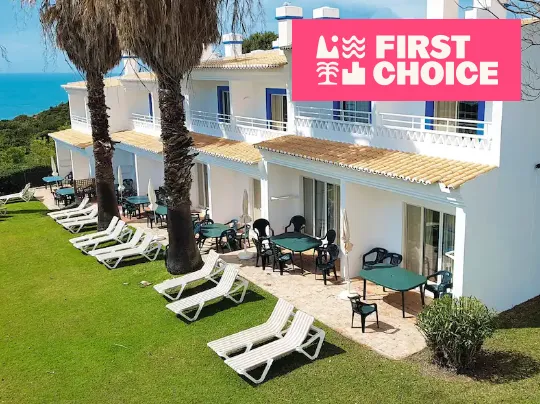 Pestana Palm GardensAlgarve
★★★★
🛏 - 7 nights - 2 adults ✈ - Departs Bristol 🗓 - Thurs 11th January 2024 🍽 - Self Catering
From£343per person
View Deal
Popular Escapes Under £500pp
A guide to enjoying a holiday for less than £500 per person
It's great when you can stretch your budget, and £500 is great budget to work with. Holidays under £500 per person could mean travelling further afield, staying in more comfortable accommodation or perhaps just staying for longer. It could also mean the difference between choosing all inclusive over bed and breakfast or self-catering. Here is our guide to finding and booking a holiday for less than £500 per person.
There are plenty of holidays to choose but whichever sort you go for, we always recommend booking an ATOL protected flight and hotel package if travelling abroad for your financial protection, and always check out the latest news and travel advice on the Foregin & Commonwealth Development Office website.
Cheap Holiday Destinations

A Guide To Holidays On A £500 Budget
So you've got a budget of £500 per person for your next holiday. How long have you got? Where do you want to go? What sort of accommodation do you want to stay in? These are just a few of the questions you now have to deal with. A bigger budget means more options right? And more options means harder decisions.
How about hiring your own villa for a week, with your very own private pool? Or that £500 could stretch to a city break in New York for a few nights if you didn't necessarily fancy some sunshine. Perhaps you would rather try out a cruise holiday for less than £500. You've got a lot of options to look at and there are plenty of fantastic deals out there, so have a browse of our website for plenty of inspiration. Self catering holidays are also another way to help keep the initial cost down of your getaway.
How To Save & Find Discounts
There are some great ways to find discounts and save on your next holiday to make sure your budget goes further. Take a look at things like discount codes, free kids places, and deals of the week (especially if you can be flexible with your date of travel and destination), which many travel agents and tour operators like Jet2holidays, easyJet Holidays, TUI and Love Holidays may offer. It goes without saying that travelling outside of school holidays will have cheaper package holidays.

Holiday Destinations Under £500
£500 is a great budget to get away with. Destinations can reach as far as the USA or Middle East for a city break, or you could simply enjoy a longer stay somewhere closer to home like Greece or Portugal.
A budget of £500 per person could potentially get you a two week holiday in the Algarve, or an all inclusive holiday in mainland Spain for a week. Or perhaps it's just a few days treating yourselves to somewhere plush and luxurious closer to home at a lovely country hotel, allowing you to skip the airport queues and escape quicker.
Turkey is another fantastic option and if you search hard enough, you'll discover there are some excellent all inclusive offers in places like Antalya and Bodrum. And, of course, the benefit of going all inclusive is that for 7 or 14 nights, you don't have to worry about spending any money at all. Your food, drink, flights, accommodation and potentially airport transfers are all sorted.

City Breaks Under £500pp
Unsure if a city break is for you? When you've got £500 per person to spend, you could go an enjoy a city you didn't think of. You could give Reykjavik a go, combine it with a trip to the famous Blue Lagoon and perhaps you might see the northern lights for something extra special.
Why not head over to east coast USA? Try an alternative city break like Washington DC, Boston or Philadelphia and visit some lesser explored US cities. So for your next holiday under your £500 budget, think outside the box. You never know where you could end up.
If you don't fancy flying, why not splash out on a gorgeous hotel in central London next summer and minimise your travel costs. While you might not get the same amount of sun as somewhere abroad, our capital city is alive during the summer months, and a fantastic place to enjoy outdoor cinemas and alfresco dining.
Popular Holidays