Weekend Breaks Under £200pp
Weekend breaks under £200pp
Latest weekend break offers under £200pp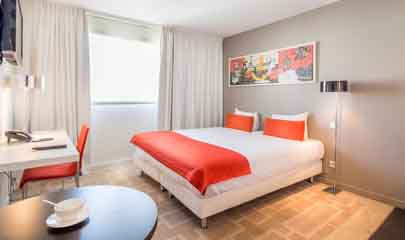 Hipark Design SuitesMarseille
★★★
🛏 - 1 night - 2 adults✈ - Departs London Gatwick🗓 - Sun 28 Apr 2019
From£84.01per person
View Deal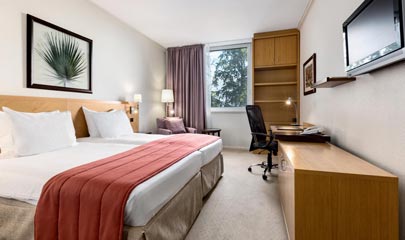 NH HotelLuxembourg
★★★★
🛏 - 2 nights - 2 adults✈ - Departs London Gatwick🗓 - Fri 10 May 2019
From£143.66per person
View Deal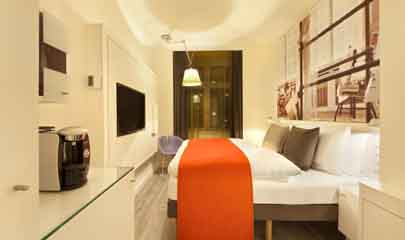 Indigo Ku'dammBerlin
★★★★
🛏 - 1 night - 2 adults✈ - Departs Manchester🗓 - Tue 30 Apr 2019
From£84.44per person
View Deal
Weekend getaways for less than £200pp
When you're trying to maximise your annual leave but get away as much as possible, the weekend becomes the ideal opportunity to head away and discover somewhere new, but you've got a budget, right? Well if you're after a weekend break for under £200 per person, you've come to the right place.

A Guide To Finding A Cheap Weekend Break
We always say that when you're on a strict budget, in this case £200 per person, you've got to be flexible in when you go and where you go. Even though it might sound a bit daunting, don't worry, there are still lots of deals to be had.

Top Tips To Finding A Weekend Break For Less Than £200pp
Weekends are a popular time to travel so you may find that flight prices climb a little higher on Thursdays, Fridays and Saturdays because there is more demand for seats. Friday evenings are probably the most popular time to travel for a weekend break, so try Thursday or Friday mornings and come back on Monday or Tuesday if you can.

Top Weekend Break Destinations
You might have one or two main cities in mind that you want to explore, or perhaps you're open to ideas as to where to head next. As you would expect, the more you can stretch your budget, the better, but here are a couple of our favourite destinations you can enjoy for less than £200 each:
Barcelona is a great city break no matter who you are. With lots of sunshine and a beautiful sandy beach, you've got a weekend getaway in the sunshine right here. Perhaps you prefer the history and culture? No problem. Time to explore the historic districts and architecture.
Copenhagen offers some of the cheapest flights from the UK meaning you've got much more chance of enjoying a weekender for less. Try it around Christmas time when it all becomes very festive and you've got the Christmas markets to explore.

UK Breaks under £200
It's not all about getting abroad though. Like most Brits, there is probably still a lot of the UK you haven't seen, plus a weekend break at home means no airport security lines, no worry of excess luggage weight and no worry over the exchange rate. There are plenty of beach towns around the UK to explore at the weekend. In fact some of the beaches here have been highly rated and you wouldn't believe they were in the UK. What's more, you don't have airport taxes to pay, so that £200 can be spent on the road, rail or simply on a much nicer hotel.