Where Is Hot In February?
Where Is Hot In February?
As the UK still suffers from the cold weather of winter, us Brits will be wondering where is hot in February for a nice warm and sunny holiday. Here is our guide to the best holiday destinations to travel to for hot weather in February.

Fuerteventura
If you love heading to the beach on a sunny holiday in February, take a look at Fuerteventura. The Canary Islands are a great all year destination and Fuerteventura's beaches are simply stunning. There's nothing better than enjoying your own stretch of golden sand when winter in the UK is dark and gloomy. Book a package all inclusive holiday to Fuerteventura with companies like TUI and Jet2holidays and leave all the hard work up to them.

Cyprus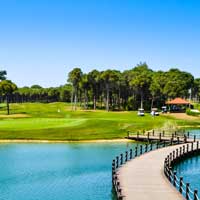 Turkey

Bali

Abu Dhabi
Abu Dhabi is a great destination for a hot holiday in February. Similar to its sister city of Dubai, what became popular as a stopover city on the way to the Far East and Australasia, Abu Dhabi has become a hot holiday destination in its own right, with a great mix of city life and beach/activities. For a cheap break, head to Yas Island, a short drive from the airport where most of the hotels have pools, there's a local beach you can pay to take advantage of and you're a short drive away from Abu Dhabi's main water park. For those days when it gets too hot, you can head to nearby indoor Ferrari World or Yas Mall for some shopping.
More Popular Holidays