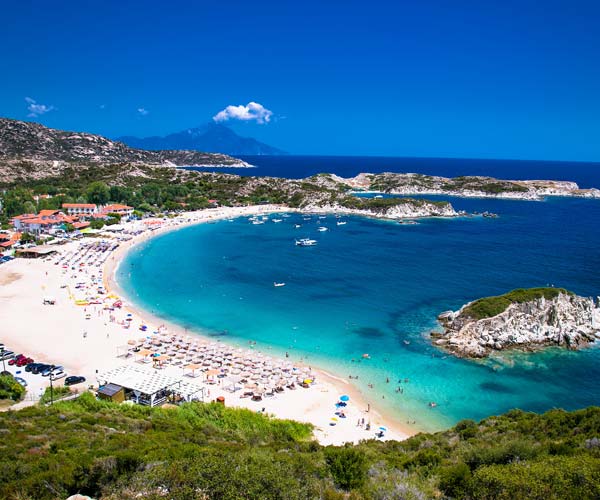 Cheap Halkidiki Holidays
Our Complete Guide To Holidays In Halkidiki In 2021/2022
Halkidiki is a fantastic holiday destination on Greece's mainland with a number of popular resorts set amongst the pretty peninsulas of the area.
Getting to, from and around Halkidiki
Flying into Thessaloniki airport with airlines like Jet2, easyJet and Ryanair, the trip to Halkidiki is between 45-60 minutes by coach. If you're planning to spend most of your time at the hotel or in-resort, this can be the best and most affordable way to travel from the airport to your hotel.
Things to do in Halkidiki
Discover quiet beaches along the coast and cute little seaside towns where you can discover idyllic tavernas offering authentic Greek dishes.
Where to stay in Halkidiki
There are a number of smaller holiday resorts within Halkidiki such as Kalives and Hanioti for long stretches of beaches, or if you prefer quieter resorts, try Kriopigi or Psakoudia.
Popular hotels in Halkidiki
Similar Destinations