Find Your Ideal Holiday With
Our Complete Guide To Holidays In Crete In 2023/2024
For a fantastic holiday in the Greek sunshine, Crete holidays in 2023 or 2024 are perfect, whether you prefer a smaller boutique B&B, or a larger all inclusive hotel and resort. Crete has something for everyone. Discover hidden coves and beaches, history, or just some fantastic cocktails as the sunsets over the Mediterranean.
Popular Hotels In Crete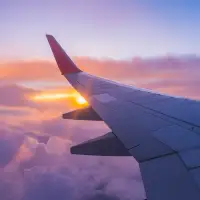 Getting To, From And Around Crete
Two Airports
One of the most important things to know about Crete is there are two main airports, Chania and Heraklion, and most airlines and tour operators flying to Crete will have direct flights from the UK into both airports. So it is very important to know which airport is closest to your hotel or resort, and which airport you're flying into. This is especially important if you book your flight and accommodation separately, so that you don't fly into the wrong airport or get an airport transfer from the wrong airport.
Chania airport (CHQ) is in the north west of the island and is best for resorts like Kalyves, Kolymbari, Gerani and Maleme, although generally has fewer flights. Heraklion airport (HER) is located on Crete's north coast and serves the eastern resorts like Malia, Gouves, Lyttos Beach and Analipsi.
Airlines & Tour Operators
Pretty much all of the main holiday and low cost airlines like British Airways, easyJet, Ryanair, Jet2 and Wizzair fly to Crete from the UK, which takes around 4 hours, including from regional airports like Manchester, Glasgow, Belfast and Leeds Bradford. Some of the cheapest holidays to Crete can be booked as flight and hotel packages. And if you're worried about flying into the correct airport and booking the right airport transfer, it's better to book a package which includes airport coach transfers like with Jet2holidays or TUI, who are also ABTA and ATOL protected. Tour operators like easyJet Holidays, loveholidays and On The Beach can also offer some fantastically cheap holidays to Crete, however, check to make sure what is included, as your airport transfers in Greece may not be included.
Coach Transfers
A pre-booked, shared coach transfer is the most cost effective option for getting from the airport to your hotel. This can take the stress out of your journey and is included with some Crete holiday packages. Otherwise you can usually buy this when you book your holiday. If you're booking your flights and hotel separately, like with Ryanair flights and accommodation through Airbnb or Booking.com, you'll want to book your airport transfers separately.
Public Transport
Crete is actually the largest of the Greek Islands (it takes around 4 and a half hours to drive from west to east), and although there are public buses that will take you between some of the main towns on the island, the services aren't always that frequent or reliable.
Car Hire
If you love exploring and want lots of freedom to see more of the island, hiring a car can be the best option. You can easily book this in advance (best deals are usually pre-booked) and pick it up from the airport. Or once you arrive at your resort, your hotel staff or holiday rep can also help you book a hire car locally. Car hire can actually be pretty cheap on the island too, especially if you only need a little run-around.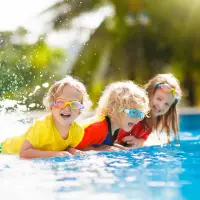 Things To Do In Crete
Many come to Crete to simply enjoy the sunshine, staying at an all inclusive resort and spending quality time with family. Others prefer to get out and explore. Here are a few of our favourite things to do in Crete.
Beaches
The beaches of Crete are beautiful, with soft sand, crystal clear water and are perfect for exploring. You might find you are within walking distance to a fantastic beach from your hotel, but one of the best ways to discover secret Blue Flag beaches and hidden coves is by hiring a car and heading along the coast. For that Insta-worthy photo, head out to east Crete to Elafonisi, where the soft sandy beaches and turquoise waters can help make you the envy of your friends. Being in the Mediterranean Sea, you'll find the sea temperature is lovely and warm, although still a welcome relief when you're sunbathing. And the bigger beaches will also have a range of watersports on offer, like snorkelling, windsurfing and water skiing.
Clubbing & Nightlife
Head to Malia for the island's clubbing capital where you'll find popular nightspots like the Candy Club and Warehouse Club along Beach Road, the main strip of bars and clubs in Crete. If you love the nightlife but prefer to skip the clubs, there are still plenty of late night bars as you head towards Malia Beach. Most of the larger resorts on the island will also have a range of bars that stay open late into the evening. And you can always sing your heart out at karaoke in a local bar or Irish pub too!
Water Parks
If you're a little bored of spending another day by the pool, don't fancy the beach and want a little action, take a trip to one of Crete's exciting water parks. Generally option between May and October, make sure you check the opening times and dates of each park before you visit to avoid disappointment.
The largest water park here is Acqua Plus Water Park, located just south of Hersonissos and about a 15 minute drive from Malia, and offers a great range of fun and exciting waterslides to cool off in the sun, including a lazy river and kids' splash park. They also have a bus transfer service too and you should buy your tickets in advance for the best deals. Other popular water parks here include Watercity Waterpark (about a 20 minute drive east of Heraklion town) and Acqua Creta Limnoupolis which is about a 20 minute drive south of Chania town.
Active Adventures
If you're a bit of an active adventurer, Crete is also for you. There are plenty of walks and hiking trails both along the coastline and up in the hills, taking in breathtaking scenic views, olive groves, ancient ruins and traditional villages. Do some research in advance but your hotel staff can also point you in the right direction for local walks from your hotel. Make sure to take plenty of water!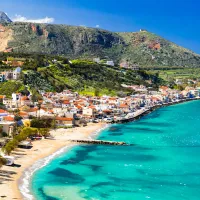 Where To Stay In Crete
If you're coming on a clubbing holiday to Crete, you'll probably want to stay in and around Malia, the main nightspot on Crete, and about a 30-40 minute drive from Heraklion airport. For those who don't like to be on top of things, try a hotel in Stalida just outside Malia. Head further west for smaller resort towns like Elounda and Agios Nikolaos where you can still enjoy some fantastic restaurants and bars with smaller villages dotted along the coastline.
If you prefer to really get away from it all, head to the southern coast of Crete where there are some small villages and cute beaches to discover. If you fancy upgrading your stay with suites or swim up rooms Greece has a huge choice like the Lyttos Beach Hotel or the popular Gouves Waterpark Holiday Resort.

Types Of Holidays To Crete
Villa Holidays
There are plenty of great accommodation options for a villa holiday in Crete. You'll often find holiday villas a little more inland, or outside of the holiday resorts, so make sure you book car hire, but villas range from cute little bungalows that ooze Greek charm, to large, multi-bedroom villas with private pools, gardens and much more, which are great for families or large groups.
All Inclusive
There are loads of great all inclusive resorts in Crete, ranging from small and friendly hotels like Stefan Village in Aghia Marina to sprawling beachfront resorts with lots of swimming pools and restaurants like the 5-star Kalimera Kriti Hotel & Village Resort in Vrachasi. When booking an all inclusive holiday to Crete, always check to see what's included within your package, as it might not include things like airport transfers and check-in luggage.
Last Minute Holidays
With most companies offering escapes to the golden beaches of Crete, if you're looking for some last minute sunshine, it can be a great option, especially outside of the summer season. April and October are the start and end of the holiday "season" so while temperatures might drop a little, it's still warmer than the UK. TUI has some fantastic late deals, as they want to fill their flights and hotel rooms.
Family Holidays
Crete is such a family friendly holiday destination. Not only is there plenty to do for families here, like water parks, boat trips and beach activities, so many of the hotels cater to families too. Take a look at places like Nana Golden Beach hotel, TUI BLUE Elounda Breeze or the Gouves Waterpark Holiday Resort which have kids splash parks and waterslides. You'll also find many of the hotels have things like kids' pools and kids' clubs with a whole host of great family friendly activities on offer. Be sure to also check for free child places in Crete. Lots of the hotels will offer this in conjunction with flights through TUI and Jet2.
Luxury Holidays
If you're splashing out or just need that extra touch of five-star glamour, luxury holidays here are also on offer. Resorts like the TUI BLUE Sensatori Atantica Caldera Palace (what a mouthful!), is great for the whole family and even has swim up rooms, while the Minos Palace Hotel & Suites provides a stunning, adults only escape. Be sure to book somewhere with relaxing spa facilities to make the most of your trip away!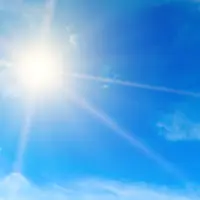 Weather In Crete
Spring & Autumn
One of the best times to visit Crete is in May and October. Avoiding the peak summer season can not only be more comfortable in terms of temperature, but you can save money too. The hotels, beaches and tourist attractions generally won't be as busy so can be a much more enjoyable holiday.
Summer
The summer months of July and August are by far the most popular times to visit Crete with hot sunny weather and temperatures reaching the early 30s. During the school holidays resorts are packed with holidaymakers but you'll also find that holiday prices are higher too.
Winter
While the weather is certainly still warmer and sunnier than the UK in winter, many hotels on this Greek island close down from November to March. This is when you'll often find the best holiday deals, but there won't be as many flights or hotel options available, so make sure you're flexible.
More Fantastic Crete Hotels
More Great Holidays