Check Out These Great All Inclusive Hotels In Jamaica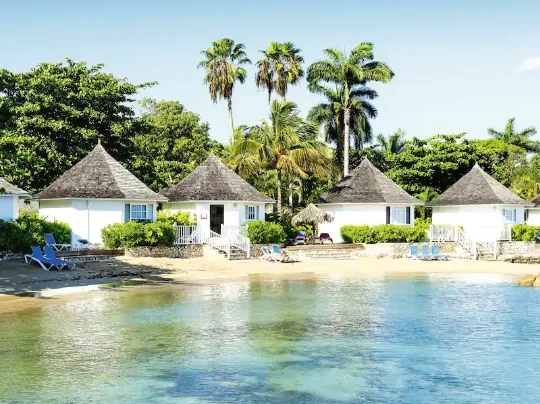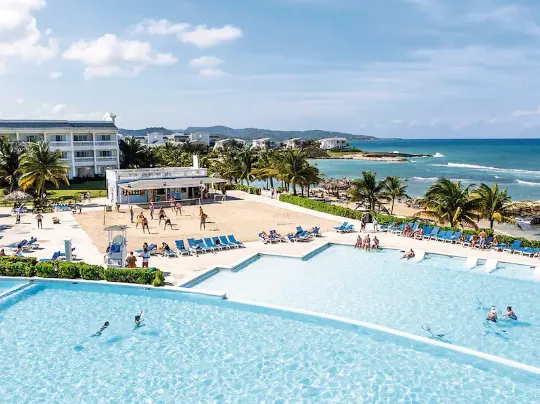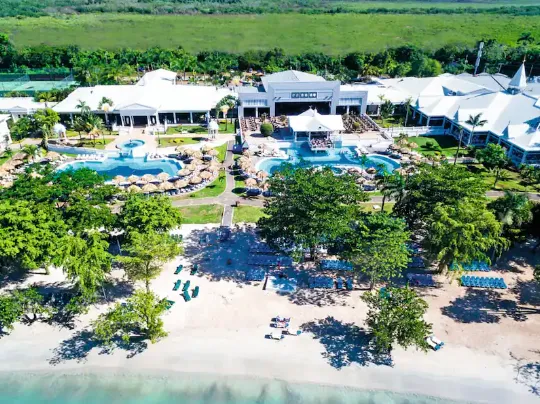 All Inclusive Holidays In Jamaica Guide
Discover Jamaica
Jamaica, the land of reggae, pristine beaches, and vibrant culture, beckons travellers to experience an unforgettable escape. All-inclusive Jamaica holidays offer the perfect blend of relaxation and adventure, where you can soak up the sun, savour mouthwatering cuisine, and explore the island's rich heritage. In this guide, we'll take you on a journey through Jamaica, providing valuable insights on how to get there, where to stay, and the exciting activities that await you. Whether you're a beach lover or an adventure seeker, Jamaica has something for everyone.
Getting To, From & Around Jamaica
Getting to Jamaica from the UK is a breeze, thanks to well-connected flights from major airports. Direct flights from London Gatwick, Heathrow, and Manchester to Jamaica's primary airport, Sangster International Airport in Montego Bay, make the journey convenient. You can also fly into Norman Manley International Airport in Kingston, another major gateway. Plus there are indirect options via places like New York and Miami. All inclusive holidays to Jamaica have never been easier.
Tour Operators
There are three main tour operators with their own direct flights from the UK to Jamaica, Virgin Holidays, British Airways and TUI. Other companies like On The Beach, Love Holidays and Expedia can also package up flights and all inclusive accommodation. TUI usually include airport transfers and one piece of check-in luggage for free when booking a package to Jamaica with a TUI flight. Brands like Jet2 and easyJet don't offer services to the Caribbean.
Getting Around
Once in Jamaica, several transportation options are available to explore the island. Most ABTA and ATOL protected tour operators and all-inclusive resorts offer airport transfers, ensuring a hassle-free start to your holiday. For independent holidaymakers, taxis and rental cars are readily accessible, although driving in Jamaica can be an adventure in itself due to varying road conditions.
During your stay, consider using the Knutsford Express, a reliable and comfortable bus service that connects major towns and cities across the island. Alternatively, explore the local culture by taking route taxis, known as "JUTA" or "JCAL" taxis, which are shared and affordable.
Where To Stay
Jamaica boasts a diverse range of accommodation options to suit all preferences and budgets. All-inclusive resorts are a popular choice, offering guests the convenience of meals, drinks, and entertainment bundled into one package. The northern coast, particularly Montego Bay, Ocho Rios, and Negril, is dotted with renowned all-inclusive resorts like Sandals, Beaches, and Secrets. These resorts provide access to stunning beaches, water sports, a variety of dining experiences and some nightlife options too.
For a more intimate and authentic Jamaican experience, consider a boutique hotel and or friendly guesthouses. Kingston, Jamaica's capital, offers a mix of upscale hotels, making it a great base for exploring the city's history and culture. In Port Antonio, you'll find eco-friendly resorts nestled in lush rainforests, providing a serene escape.
If you're seeking a unique adventure, spend a night in a treehouse, cliffside villa, or beachfront bungalow during your trip. These unconventional accommodations offer a close connection to Jamaica's natural beauty and are perfect for couples and honeymooners.
Things To Do In Jamaica
Jamaica is a treasure trove of activities and experiences that cater to all tastes and interests. Here are some must-do activities outside of the resort:
Beach Bliss: Spend your days basking in the sun on Jamaica's world-famous beaches. From Seven Mile Beach in Negril to Doctor's Cave Beach in Montego Bay, you'll find the perfect spot to unwind.
Water Adventures: Dive into the crystal-clear waters for snorkeling or scuba diving excursions. Explore vibrant coral reefs and encounter marine life in their natural habitat.
Jamaican Cuisine: Savour the island's culinary delights, such as jerk chicken, ackee and saltfish, and fresh seafood. Don't forget to try a refreshing glass of coconut water straight from the source. The food here is infamous.
Reggae Music: Immerse yourself in the rhythmic beats of reggae music. Visit the Bob Marley Museum in Kingston or enjoy live music at local bars and festivals.
Adventure Sports: For thrill-seekers, Jamaica offers activities like zip-lining through lush forests, river tubing down the Martha Brae River, and horseback riding along the coastline.
Cultural Exploration: Discover Jamaica's rich history by visiting historic sites like Port Royal, Falmouth, and the Rose Hall Great House. Explore the vibrant markets and interact with friendly locals to get a taste of authentic Jamaican culture.
Blue Mountains: Hike through the Blue Mountains, home to the famous Blue Mountain coffee. Enjoy breathtaking views, lush rainforests, and a chance to see Jamaica's native flora and fauna.
Rafting on the Rio Grande: Drift along the scenic Rio Grande River on a bamboo raft, guided by local experts. It's a serene and picturesque journey.
More Great Holidays