Popular All Inclusive Hotels In Cancun
Cheap All Inclusive Holidays To Cancun
Many of the hotels along Mexico's Caribbean coast offer all inclusive options, making an all inclusive holiday to Cancun relatively easy. You just have to work out where to stay, which can actually be the tricky part. Maybe you want an adults only resort in a quiet area away from the Cancun hotel zone, or maybe you'd prefer an exciting, fun-filled, family-friendly hotel in the heart of all the action. Let us find you the perfect Cancun all inclusive holiday for 2023 or 2024.
Cancun Destination Guide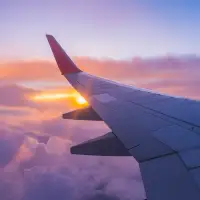 Getting To, From And Around Cancun
Airlines
There are a couple of airlines offering direct flights to Cancun from the UK, including from regional airports like Manchester, Glasgow, Edinburgh, Bristol and Newcastle. The main airline from regional airports it TUI, while other airlines like British Airways offer direct flights mainly from London. Indirect flights via London, Amsterdam and Miami are also possible from airports like Belfast and Leeds.
Tour Operators
Many of the big tour operators and travel agents can package up flights and all inclusive accommodation in Cancun. For example, loveholidays, Virgin Holidays, BA Holidays and On The Beach all have flight and hotel options, while ABTA and ATOL protected TUI usually also includes airport transfers and check-in luggage within the price of their all inclusive holidays to Cancun. Free child places aren't usually available on Cancun all inclusive holidays, but you might still be able to get some great deals and discounts. If you're booking your hotel separately, sometimes the hotels may have a child stays free offer.
Getting To The Hotel Zone
Once you've arrived, most of the hotels are in, what's called, the Hotel Zone. It's worth organising an airport transfer for your arrival to take you to your hotel. Shared coach transfers can take longer, but can be more affordable. Always check to see if your airport transfer is included within your all inclusive holiday. Many tour operators and travel agents will ask you to add this on at an additional cost when you book.
Getting Around
If you do decide to venture out of your all inclusive hotel, and you're staying within Cancun Hotel Zone, the local bus service is cheap, easy and convenient, running pretty much 24 hours a day. It's best to pay in pesos where you can. You can also get around by taxi. You should agree the price of your journey with the driver before you set off, and it's worth noting that taxis outside of hotels will often cost more than on the street. Car hire is possible, both from Cancun airport and from many hotels.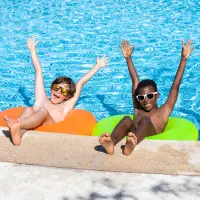 Things To Do
Although you might be staying in all inclusive luxury, there's so much to see and do in this part of Mexico, from local shopping to day trips and wildlife spotting. Here are a few of our favourites:
Beaches
No doubt you'll be at a beachfront hotel, with a gorgeous white sand beach, however, it might also be quite busy. Beaches like Playa Ancha, Playa Tortugas and Playa Gaviota Azul are in popular areas, so heading up and down the coast in search for somewhere quieter can be a good idea. Playa Delfines for example, has few hotels nearby, so you might find a good spot here. Alternatively, head out of the Hotel Zone and see what else is on offer.
Day Trips & Attractions
There are some great day trips to be enjoyed from Cancun, although expect to pay for them as they won't be included within the price of your holiday. Boat trips, for example, are very popular with day trips to places like Isla Mujeres on a catamaran, making both an enjoyable and memorable trip. Just be mindful that some boat trips might be a little more lively than others. Or if you prefer to enjoy the water closer to home, head to one of the fun water parks here for an exciting day out on waterslides and fun rides.
Nightlife
All inclusive hotels in Cancun want to keep you within the confines of the resort, and will offer plenty of bars and nightclub options, but if you want more nightlife, head up towards Punta Cancun where there are lots more options, like Coco Bongo, a very popular show and club, or the popular H Roof.
Watersports
With white sand beaches and turquoise waters, there's no better place to try out a new hobby. There are plenty of watersports activities in Cancun, with many available from outside your hotel on the beach, and some are even included within your all inclusive activities! Try things like jetskiing, wind surfing and kayaking as a perfect way to spend some time away from the many swimming pools on offer. For someone who likes more adventurous water sports, join a scuba diving trip and discover the coral reefs and tropical fish, as well as the impressive Cancun Underwater Museum (MUSA).
Golf
There are a couple of golf courses here, making for a great golf and sun holiday destination. Cancun Golf Club and Iberostar Cancun Golf Club are both within the Hotel Zone, but Moon Palace and Cancun Country Club are located just a little further south.
Eating Out
You might have lots of options at your resort, but it's also nice to head out and try some local Mexican food while you're on holiday. Other hotels can be good, but better still, why not try some of the local, independently owned restaurants and cafes up and down Kukulcan Boulevard?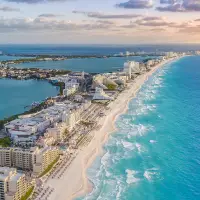 Where To Stay
There are a number of holiday resorts around the Cancun coast in Quintana Roo. Sometimes they are referred to as Cancun hotels, and other times they are referred to as their separate areas within the Yucatan Peninsula, so once you find an all inclusive resort you like, always check to see where along the coast it is. Most hotels will have an extensive food and drinks menu, ranging from buffet dining and local beers to a la carte options and premium cocktails which are often at an extra cost. Again, just check to see what your hotel offers.
Hotel Zone
The Hotel Zone (also known as Zone Hotelera) is the island section, shaped like the number '7', starting from Puerto Cancun and running down to El Rey and Punta Nizuc near Ventura Park water park via Boulevard Kukulcan. You'll find lots and lots of hotels here, ranging from big hotel chains like Marriott, Secrets and Riu, to lesser known or independent hotels like the Beachscape Kin Ha Villas & Suites and the Fiesta Americana Condesa Cancun. It's a big stretch of beach here but there's plenty going on if you want to venture out and explore.
Adults Only
If you prefer to escape the kids, don't worry, there are several adults only and all inclusive Cancun hotels. Take a look a Secrets The Vine Cancun, Royalton CHIC Cancun, An Autograph Collection Hotel and the 5-star Live Aqua Beach Resort for a few ideas. Some hotels also have dedicated adult pools and room blocks, allowing you to enjoy all the facilities on offer, but being able to escape to an adults only area.
Riviera Maya
Further south in Quintana Roos, the Riviera Maya is home to more great beachfront resorts. Although most hotels near the beach are close to other hotels, there isn't as much going on in the area, making it ideal for an all inclusive stay. Take a look at places like TUI BLUE El Dorado Seaside, El Dorado Royale and the family friendly Bahia Principe Grand Coba which has a kids' club.
Playa Del Carmen / Cozumel
A little further south still, and you'll reach the beach resort of Playa del Carmen and Playacar, the stopping off point before heading over on the ferry to Cozumel island, another popular resort, although more popular for Caribbean cruises. in both places, you'll find a mix of local living and self-contained holiday resorts. So if you like to experience a bit more of local life, this could be a better option for you. Further south still is Tulum, another popular area to stay, although much further away from Cancun airport.
Isla Mujeres
Alternatively, head north to Costa Mujeres and Isla Mujeres for more great options. Costa Mujeres is quieter with a few self-contained resorts, while Isla Mujeres has both big hotels and local bars and restaurants on offer.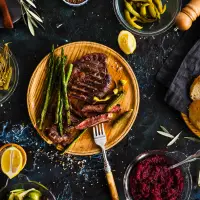 What's Included In My All Inclusive?
Each of the all inclusive resorts here are different and what's included may often vary from place to place. Luxury holidays may also include a certain number of a la carte meals or premium drinks, whereas the cheap holidays may only be drinks and food at meal times in the main restaurant. It's worth bearing in mind that tips aren't usually included.
Food
All meals will be included within an all inclusive package at the main buffet restaurant. An a la carte option might be available where guests can enjoy one or two a la carte meals per 7 nights as part of their package. Snacks like ice creams at the pool bar are also often included.
Drinks
Local alcoholic and soft drinks will be included, but some places may charge extra for premium brands, and may only include drinks at meal times. There's sometimes also a premium to pay for drinks from the beach bar.
Entertainment
Pretty much all the hotels have some sort of entertainment programme on offer, whether that's daytime activities by the swimming pool, or evening entertainment in the form of live music, discos and shows.
Watersports & Activities
With such gorgeous beaches, Mexico is one of the best places for water sports activities. Some of the activities will be included, while others won't be. It's often the non-motorised water sports which are free, but the motorised watersports like jetskis, parasailing and banana boat rides which are extra.
Weather In Cancun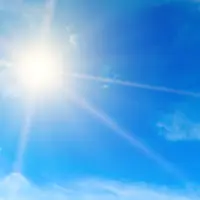 Spring
Spring is a popular time to visit Cancun. The temperatures rise to high 20s/low 30s and rainfall is limited, making it great for escaping the last of the British cold weather before the hurricane season starts. And don't forget it's peak Spring Break season for American students.
Summer
Summer is typically hurricane season in Cancun with temperatures regularly reaching into the 30s. Being a tropical holiday destination, expect short sharp downpours as well as the odd storm or two, mixed with glorious sunshine.
Autumn
Although the hurricane season in Cancun runs from June to November, most rain is in Autumn than any other time of year. Temperatures remain in the 20s, but September and October can often be the worst for weather. This is when you'll probably find the cheap all inclusive holidays to Cancun.
Winter
In winter, holiday prices can increase as the weather improves, and holidaymakers flock to the beaches for some winter sun. It's a hotspot for American's heading south for better weather in December and January, and their all inclusive Cancun holidays. You can still expect a little rain but temperatures stay around the mid 20s.
More Great Holidays