All Inclusive Dominican Republic Holidays
Check Out These Great All Inclusive Hotels In The Dominican Republic
FIND OUT MORE
Grand Sirenis Punta Cana ResortUvero Alto, Punta Cana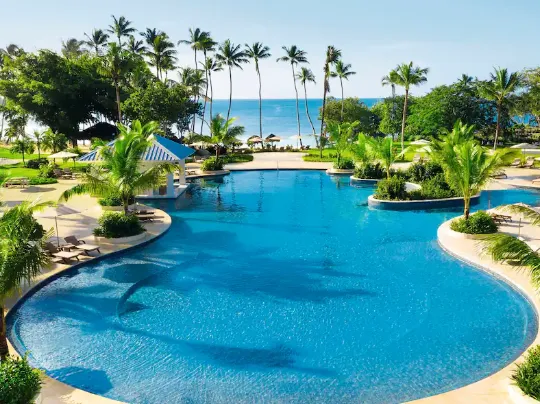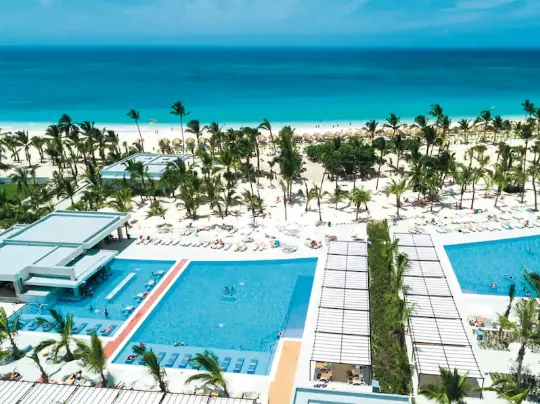 All Inclusive Holidays In Dominican Republic Guide
Discover The Dominican Republic
The Dominican Republic, a tropical paradise in the heart of the Caribbean, awaits your discovery on an all-inclusive holiday! With its stunning beaches, lush rainforests, and vibrant culture, this island nation promises an unforgettable vacation experience. From savouring delectable cuisine to exploring historical sites and lounging on pristine shores in the winter sun, the Dominican Republic has it all.
In this guide, we'll embark on a journey to this enchanting destination, providing insights on how to get there, where to stay, exciting activities, and what to expect on an all-inclusive Dominican Republic holiday. Get ready to indulge in the magic of the Dom Rep!
Getting To, From & Around Dominican Republic
Getting to the Dominican Republic from the UK is straightforward, thanks to regular flights from major airports. You can catch direct flights with British Airways and TUI from London Gatwick, Heathrow, and Manchester to Santo Domingo's Las Américas International Airport or Punta Cana International Airport. Indirect flights to Punta Cana are also available via US cities like Miami.
Tour Operators
TUI Holidays offers direct flights from across the UK, combining them with all inclusive accommodation into an ABTA and ATOL protected package. If a TUI flight is involved, you'll usually also get one piece of check-in luggage and free airport transfers too. Other travel companies like loveholidays, On The Beach and Hays Travel can also book cheap all inclusive packages to the Dominican Republic, but check to see what is and isn't included as it can vary from company to company. Offers like free child places aren't usually available on packages but maybe available for hotel only accommodation at family friendly resorts.
Getting Around
Once you arrive, a variety of transportation options make it easy to explore the country. Most all-inclusive resorts offer airport transfers as part of their packages, ensuring a seamless start to your vacation. Taxis and hire cars are also readily available for those who prefer independent travel, although it is worth booking these in advance.
To explore further, consider using the reliable bus services connecting major tourist destinations. The Caribe Tours and Metro Bus are popular options for comfortable and affordable intercity travel. In cities, taxis and ride-sharing apps like Uber are convenient ways to get around.
For a more authentic experience, hop on a guagua, the local shared minibusses. While less comfortable, they provide a glimpse into everyday Dominican life and are an affordable means of transportation.
Where To Stay
The Dominican Republic offers a wide range of accommodation options to cater to all preferences and budgets. All-inclusive resorts are a popular choice, particularly in Punta Cana, Puerto Plata, and La Romana, on the south coast. These resorts provide everything you need for a stress-free holiday, from gourmet restaurants and refreshing beverages to entertainment and water sports. Many hotels are also family friendly with kids clubs, water slides and lots of entertainment and activities.
If you're looking for a more intimate experience, consider a boutique hotel or eco-friendly lodges. Santo Domingo, the capital, boasts a mix of upscale hotels, perfect for exploring the city's history and culture.
For a truly unique stay, explore the Dominican Republic's charming colonial towns and countryside. You'll find charming guesthouses and bed-and-breakfasts that offer a taste of local hospitality and a chance to immerse yourself in the country's rich culture, although these generally won't have an all inclusive option.
Luxury travellers can indulge in the opulence of beachfront villas, private resorts, and exclusive retreats on their trip. The Dominican Republic has no shortage of luxurious options for those seeking a premium experience.
Things To Do In The Dominican Republic
The Dominican Republic is a haven for adventure seekers, beach lovers, and culture enthusiasts alike. Here are some must-do activities outside of your all inclusive hotel:
Beach Bliss: Spend your days relaxing on the country's breathtaking white sand beaches, like Bavaro Beach in Punta Cana and Playa Dorada in Puerto Plata.
Water Sports: Dive into the clear Caribbean sea for snorkeling, scuba diving, windsurfing, and kiteboarding.
Explore Colonial Cities: Wander through the historic streets of Santo Domingo's Colonial Zone, a UNESCO World Heritage site.
Adventure Sports: Hike to the summit of Pico Duarte, the highest peak in the Caribbean, or go zip-lining through lush rainforests.
Golf: Tee off at world-class golf courses, including Teeth of the Dog in La Romana.
Island Hopping: Visit the nearby Saona and Catalina Islands for pristine beaches and incredible snorkeling opportunities.
Cultural Experiences: Discover the vibrant culture through dance, music, and delicious Dominican cuisine.
Waterfalls and Caves: Love an adventure? Explore the stunning 27 Charcos waterfall and the mystical Los Tres Ojos caves.
What To Expect From An All Inclusive Dom Rep Holiday
An all-inclusive holiday to the Dominican Republic promises a stress-free and indulgent experience. While excursions and day trips aren't included, here's what you can expect:
Gourmet Dining: Indulge in an array of culinary delights, from local Dominican cuisine to international flavours. Most resorts offer multiple dining options, including themed restaurants and buffet restaurants.
Drinks and Entertainment: Enjoy unlimited drinks, often including premium alcoholic beverages (but not always so check to see what is included), and nightly entertainment, from live music to exciting shows.
Water Activities: Take advantage of complimentary water sports like kayaking, paddleboarding, and snorkeling. Scuba diving lessons and jetskiing may also be available for an additional cost.
More Great Holidays