Find Your Ideal Holiday With
A Mexico Holidays Guide
Discover the stunning, tropical shores of the Caribbean with fantastic holidays to Mexico from Manchester in 2023 and 2024. You can fly from your local airport in north west England to Mexico and enjoy resorts like Cancun, Riviera Maya, Playacar and Los Cabos. So whether you're looking for a family friendly hotel with plenty to do, or a luxury, adults only resort on the beach, take a look at what's on offer in magnificent Mexico.
Popular Resorts In Mexico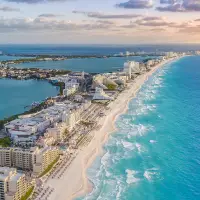 Mexico Destinations From Manchester
There are a range of fantastic holiday resorts in Mexico, with direct flights to Cancun International Airport from Manchester airport with TUI. Alternatively, you can get there and to Mexico City via London, Paris or New York with Delta Airlines and British Airways. Here are some of the most popular Mexican destinations from Manchester:
Cancun
Picture-perfect beaches, crystal-clear waters, and a lively atmosphere await you in Cancun. This vibrant resort city on the Yucatan Peninsula is perfect for sun-seekers and water sports enthusiasts. Whether you're lounging on the powdery sands of Playa Delfines or snorkelling in the colorful coral reefs of the Mesoamerican Barrier Reef, Cancun will captivate you with its tropical charm. It's here you'll find some of the best beaches in Mexico.
Playa Del Carmen
An hour south of Cancun, Playa del Carmen offers a laid-back coastal vibe with a touch of bohemian flair. Stroll along the famous Quinta Avenida, lined with boutique shops, restaurants, and vibrant nightlife. Relax on the stunning beaches or take a day trip to explore the nearby Mayan ruins of Tulum. Playa del Carmen is the perfect blend of relaxation and adventure.
Tulum
If you're seeking a bohemian beach getaway with a touch of mystique, Tulum is the place to be. This hip coastal town is known for its breathtaking beaches, laid-back vibes, and ancient Mayan ruins overlooking the turquoise sea. Explore the Tulum Ruins, swim in hidden cenotes (natural sinkholes), or relax in eco-friendly beachfront resorts.
Puerto Vallarta
Puerto Vallarta has it all but it's more difficult to get to. Located on the Pacific coast of Mexico, holidaymakers can relax on the golden sands of Playa Los Muertos, wander through the colourful cobblestone streets of the Zona Romantica, or embark on a boat tour to the stunning Marietas Islands.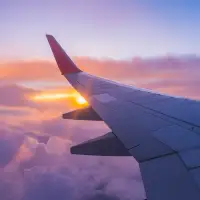 Tour Operators
Direct flights with TUI and indirect flights with British Airways, Delta Airlines and Air France means you've got plenty of flight options, and you can package them up with loads of hotels and resorts. You'll find most of the options are on Cancun holidays, but that can also include Riviera Maya and Playacar.
TUI Holidays
TUI offers package holidays from the UK, combined with its direct flights to Cancun, allowing you to travel from regional airports including Manchester. Better still, they are ABTA and ATOL protected holidays and when flying on TUI Airways you'll get 20kg of luggage included per person and airport transfers included when you arrive. TUI also have a low deposit scheme too, so you can book in advance, secure the price and then pay off the remaining balance over several months. Other options may also include other airlines.
On The Beach
Combining different flight options with over 100 hotels, booking with On The Beach Holidays are protected by the ATOL scheme, but double check what's included within the final price. Things like check-in luggage and airport transfers aren't always included, so factor this in to the cost and you can add them during the booking process.
loveholidays
Low deposits from as little as £29pp, hundreds of holiday options including both family friendly and adults only, and ATOL protection gives you another tour operator option to look at. Airport transfers aren't usually included so add this on to match other travel companies.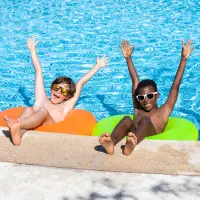 Holiday Types
All Inclusive Holidays
Most of the resorts here are all inclusive hotels, with multiple restaurants and bars. It's one of the best ways to make sure you limit your spending while you're away and with many activities also included, like the kids' club, evening entertainment and some non-motorised watersports, it's not just about the free food and drink (and ice creams of course!) Take a look at all inclusive holidays in Cancun for the most budget friendly options.
Last Minute Escapes
Although it's a 10 hours 30 minutes flight time between Manchester and Cancun, it's a pretty long way for a last minute holiday, but with tropical beach resorts, plenty of sunshine, and flights and hotel rooms that need to be filled, when there's space, you could benefit from savings at the last minute. Take a look at TUI for some of the best late deals, as the scheduled airlines like BA and Delta don't usually discount closer to the time of travel.
Family Friendly
There are plenty of family friendly resorts here offering all sorts of amenities like kids' clubs, waterslides and plenty to do. A trip during the summer school holidays can push the price up but also brings more chance of rain during the hurricane season. Free child places aren't usually available to the Caribbean, but if you choose to book your flight and accommodation separately, some of the hotels might have discounts and offers for families sharing a room, helping to make your family holiday cheaper.
Adult Only Holidays
With fun beach bars, lively nightlife and adults only luxury hotels, when you want to unwind on the beautiful beaches without the kids, options like Secrets The Vine Cancun and the stunning Platinum Yucatan Princess All Suites & Spa Resort provide the adult only escape you need.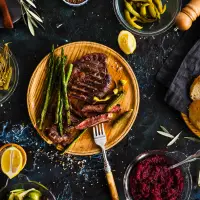 Things To Do
It's tempting to enjoy an all inclusive holiday in Mexico by simply stuffing your face at the buffet restaurant and lounging by the pool or on the white sand beaches, but you'll be missing out. There's so many fantastic things to do, from kayaking off your hotel's private beach, to discovering more about the Caribbean Coast of Mexico on a tour or excursion.
Snorkelling & Scuba Diving
Prepare for a tropical playground stretching along the coast. Snorkelling or scuba diving in the crystal-clear waters of the Great Maya Reef, the second-largest coral reef system in the world, is an absolute must. And don't miss the chance to swim in the enchanting cenotes, natural sinkholes filled with refreshing turquoise waters.
Xcaret Park
Immerse yourself in the natural beauty and rich cultural heritage of the region at Xcaret Park. Swim in underground rivers, interact with friendly dolphins, and marvel at the colourful wildlife in the butterfly pavilion. Dive into Mexico's history and traditions with fascinating shows and performances. Finish the day with a breathtaking night show that showcases the country's cultural heritage through dance and music.
Isla Mujeres
Take a short ferry ride from Cancun to the charming Isla Mujeres. Explore the laid-back island life and rent a golf cart or scooter to discover hidden beaches and panoramic viewpoints. Snorkel with gentle whale sharks in the warm Caribbean Sea (during the summer months), visit the quirky Underwater Museum, or simply unwind on the powdery sands of North Beach.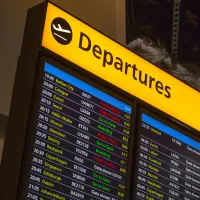 Manchester Airport Information
Getting There
It's super easy to get to Manchester Airport by public transport with bus, tram and train links into Manchester city centre and the surrounding areas. If travelling by car, different airport parking options include premium meet & greet and long stay parking further from the terminal building.
In The Terminal
If you're flying to Mexico with TUI, you'll be departing from terminal 2, while British Airways is at terminal 3, and United Airlines and Delta fly from T1. In each, you'll find airport lounges, shops, restaurants and all you need before your flight.
Airport Hotels
If you've got an early flight or you're travelling from further afield like Lancashire, Merseyside or Yorkshire, you might want to stay overnight at the airport. Airport hotel options include the Radisson Blu with runway views, or the more budget friendly ibis budget hotel at T2.
More Great Cancun & Riviera Maya Hotels
Popular Holidays