Holidays From Manchester Airport
Latest holiday offers from Manchester Airport
Great holidays from Manchester Airport
As the biggest airport in the UK outside of London, there are over 50 airlines flying out of Manchester, and that can only mean a huge range of fantastic holidays from Manchester airport in 2023 & 2024. From short haul regional flights to Aberdeen, Edinburgh and London Heathrow, through to long haul flights like Orlando, Singapore and Abu Dhabi there are over 140 destinations with even more beyond. So whether Manchester is just down the road, or it's the nearest big airport to you, you have a wealth of great places to discover and enjoy.
Popular Holiday Destinations From Manchester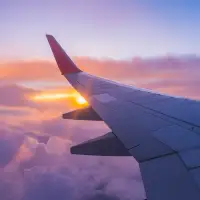 Airlines & Tour Operators From Manchester Airport
There are over 50 airlines that fly from Manchester airport to destinations across the world including low cost airlines like easyJet and Ryanair, holiday airlines like TUI and Jet2, and national carriers like British Airways, Delta Airlines and Emirates.
Depending on where you're travelling will depend on the airline you fly. You may find that certain holiday destinations, particularly in Europe have several airlines flying there so you might have cheaper options if you're flexible. Places like Spain, Portugal, Greece and Turkey will have several airlines vying for your business, while Florida, Mexico and Dubai are the most popular long haul destinations.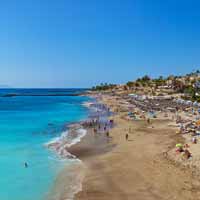 Top Holiday Destinations From Manchester
From Belfast to Bali and everywhere in between, there are hundreds of amazing destinations you can fly to from Manchester airport, some may be direct flight Seville or Boston, while others may be indirect like Thailand or Vietnam. Some may also be seasonal, especially where tourist places like Turkey or Spain close down for the winter season. Here's just a short selection of some of the great holiday destinations from Manchester:
Amsterdam, Netherlands
An excellent city break destination and just a short hop across the English channel, Amsterdam is great for both groups of friends and couples, and there's plenty for families to see and do too. Discover the history hidden in Anne Frank's house, wander through the numerous parks or relax aboard a river cruise as you take in this fun city from a different angle.
Malaga, Spain
Malaga is the gateway to the Costa del Sol, so if you fancy some sunshine and want a holiday in Benalmadena, Marbella or Torremolinos, this is where you'll be heading. Jet2, easyJet and Ryanair all fly from Manchester to Malaga so flights can be pretty cheap, starting from less than £100. Combine it with some budget friendly accommodation and you've got yourself a budget break to be proud of.
Gran Canaria, Spain
For a winter sun holiday in Europe, take a look at Gran Canaria, just a 4 hour flight away, but offering sunshine throughout the year and package holiday deals starting from les than £349 per person. This island is great for nightlife but also for families, with a range of family friendly resorts with splash pools, water slides and kids' clubs.
Antalya, Turkey
Antalya is well known for its huge 5-star resorts on the beachfront. If you prefer all inclusive luxury, then this is for you. Take a look at the numerous family friendly hotels along Lara Beach to get started with your holiday search.
Montego Bay, Jamaica
One of the most popular holiday islands in the Caribbean, Jamaica combines that laid back island life with friendly locals, incredible food and a great range of beachfront hotels and resorts. From Manchester you'll fly direct into Montego Bay on the north coast where you'll find some of the main holiday resorts like the Riu Reggae or the Bahia Principe Luxury in stunning Runaway Bay.
Dubai, UAE
Holidays to Dubai have never been more popular and with daily direct flights to Dubai from Manchester it's never been easier from the north west of England. Fly overnight, landing in Dubai in the morning and you'll have saved a nights hotel accommodation, but you'll likely still be able to use the facilities at your hotel, even if you can't check in yet.
New York, USA
New York is the quintessential long haul city break. If you've never been, you've got to do the classic touristy bits like Times Square, Statue of Liberty and Central Park. For those returning, whether it's your second, third, or 48th visit, this city will never bore you. Ever thought about escaping Manhattan, hiring a car and exploring upstate, or heading out to Long Island?
Las Vegas, USA
Las Vegas is an incredibly fun city break. You'll either love it or hate it, but one thing's for sure, you'll never forget it. While a few days is often enough, why not tag on a few days in Los Angeles, and enjoy a twin centre holiday mixing the desert with the Pacific Coast beaches?
Phuket, Thailand
Connect through Abu Dhabi, Doha, Dubai or Singapore and head onto Thailand for a far flung holiday you'll remember forever. You might be tempted by Bangkok and the northern beaches of Hua Hin or Pattaya, but if you're travelling this far, you've got to head down to Phuket and the incredible food, scenery and beaches you'll find here.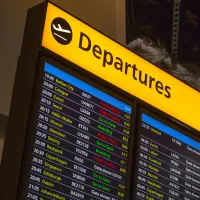 About Manchester Airport
Being the fourth largest airport in the UK, it's good to get family with the facilities and terminals before you arrive. There are three terminals here so you'll want to check which you're departing from and arriving back into (they may be different), which also means someone dropping you off at departures, may need to pick you up from arrivals at a different terminal.
In terms of shops, bars and restaurants, you've got everything you need and expect here, from grabbing some last minute sun cream from Boots, to having a cheeky full English breakfast before you board. Of course, you've got World Duty Free to get those duty free fragrances and latest pair of sunglasses, and there's even a pasty shop in terminal 3.
Getting There
You can get to Manchester airport in a number of ways. Driving is straight forward and there are multiple car parks depending on your length of stay and budget (the further from the terminals, the cheaper it will be) It's worth booking these in advance for the cheapest prices and you can also book premium parking too.
If travelling by public transport, the train is a great option with services running from the airport to Manchester city centre (Piccadilly station) and other cities including Liverpool Lime Street, Blackpool North, Leeds and Middlesborough. There are also numerous bus services which run to various parts of Manchester and Cheshire including Stockport, Trafford Park, Eccles, Wilmslow, East Didsbury and Buxton.
Car Parking
There are multiple airport parking options here, from short stays to pick up friends and family from arrivals, to longer stay car parks further away (requiring a bus to get you from the car park to the terminal building). It's worth taking a look at the options and booking in advance to secure your space and price.
Which Terminal
If you're unsure which terminal at Manchester airport you are flying from, the official airport website has a handy tool that you can check here.
Airport Lounges
There are several airport lounges at Manchester, including the Escape Lounge at T1, The Escape Lounge at T3 and the 1903 Lounge at T2. Each should be booked in advance and you should make sure to book the correct lounge for the terminal you are departing from. Please note that groups of six or more are not permitted. If you're flying Emirates Business Class or First Class, there's a dedicated Emirates lounge in terminal 1.
Special Assistance
For those requiring special assistance, you should contact your airline to ensure they have all the details they need and you're able to fly. At the airport, whether you need wheelchair assistance from curbside to your seat onboard, or simply want the security staff to be aware of your anxiety, there are a range of services to suit all needs.
Hotels
If you're jetting off on holiday early, that 2am wake up call isn't as exciting as you think. There are a number of hotels in and around Manchester airport that you can stay at to help you get a good nights' sleep before you travel. Some of the more budget friendly options like Premier Inn or Delta Hotels by Marriott can be a short drive away, but there are a couple within walking distance to the airport terminal. These include the Radisson Blu Hotel Manchester Airport which sits between Terminals 1 and 2, the Ibis Budget Hotel (which is the closest airport hotel to T2), and the Clayton Hotel Manchester Airport. Rates start from less than £100 per night at the airport.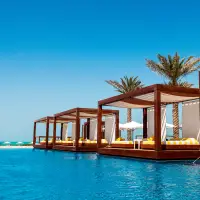 Holiday Types
All Inclusive Holidays
Trying to save money? Or at least keep a track of your holiday spending? All inclusive holidays are the perfect option from Manchester, with fab destinations like the Turkish Riviera, Canary Islands and teh Caribbean. Always check to see what's included within your package as this can change from tour operator to tour operator. For example, TUI may include airport transfers, while On The Beach or Love Holidays might not.
Last Minute
So many airlines, so many destinations, you're bound to snap up a bargain break at the last minute. Of course, you'll want to be flexible and travel outside of the school holidays, but a sunny week on a gorgeous Greek islands next month might not be as expensive as you think.
Tropical
Outside of London, Manchester has the best options for more far-flung, tropical holidays. Places like the Caribbean, Cancun and even the Maldives or Mauritius (connecting via the Middle East) are potential winners. These will inevitably be more expensive that typical beach destinations in Europe, but just think of the memories you'll make there!
Coach Holidays
And don't forget, you don't have to fly to enjoy a holiday. There are a number of coach holidays from Manchester to places like Cornwall, Scotland and into Europe via the ferry. Take a look at coach holiday companies like National Holidays who offer a wide range of coach holidays throughout the UK and abroad.
Manchester Airport Hotels
Booking Your Holiday
Booking a holiday from Manchester can be quick and easy depending on where you want to travel to. If it's a quick city break from Manchester, booking online with the likes of Expedia or lastminute.com is simple. If you're after a beach holiday in Europe, try companies like Jet2holidays, easyJet Holidays, On The Beach or Thomas Cook. For longhaul, especially for more complex itineraries, you might want to speak to a specialist travel consultant like Trailfinders, Kuoni or Travel Counsellors who can tailormake your itinerary. We always recommend using an ABTA or ATOL protected tour operator for your peace of mind. It may be tempting to book the flight and accommodation separately yourself, but flight inclusive holidays protected by the ATOL scheme will help protect you financially.
Wherever you go, always check the latest travel advice and information on the FCDO website.
More Great Holidays