Cheap Last Minute Holidays To Lanzarote
Hola, fellow adventurers! If you're craving a spontaneous escape from the UK, Lanzarote is calling your name. This sun-kissed Canary Island is a haven for last-minute holiday seekers. In this guide, we'll show you how to jet off to Lanzarote on a whim, explore its diverse landscapes, and save some cash while you're at it. From cheap flights to fantastic destinations and thrilling activities, let's dive into the world of last-minute getaways to Lanzarote for year round sunshine!
Popular Hotels In Lanzarote
Getting to, from and around Costa Teguise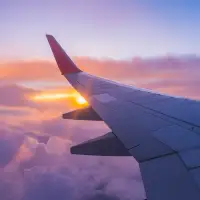 Airlines & Last Minute Tour Operators
Getting to Lanzarote from the UK is easy, with numerous airlines offering year-round, and seasonal flights to Lanzarote Airport from across the UK, including Manchester, Birmingham, Belfast and Glasgow. Airlines like British Airways, Ryanair, easyJet, and Jet2.com offer convenient connections, often with last-minute deals if you're flexible with your travel dates, where they need to fill seats.
For those who prefer an all-inclusive experience, last-minute tour operators like TUI, easyJet Holidays and Thomas Cook can be a great option for the Canary Islands. They offer package deals, including flights, accommodation, and even transfers, which can be a great way to save a bit of extra cash.
Getting Around
Once you land on this picturesque island, transportation is hassle-free. Lanzarote does have a bus network that connects major towns and attractions, although Sundays are a have fewer service. Taxis are readily available, or you can rent a car to explore the island at your own pace. One of the best ways to get from the airport to your hotel is with an airport transfer, which can be booked in advance.
Things to do in Costa Teguise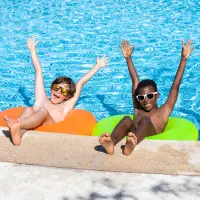 Lanzarote is an island that keeps the adventure alive, and last minute holidays to Lanzarote can be as adventurous or as relaxing as you like. Exploring Timanfaya National Park is a must, where you can witness volcanic landscapes and even enjoy a meal cooked using geothermal heat.
For beach lovers, the golden sands of Playa Papagayo are a paradise, while surfers flock to Famara Beach for its waves. Don't miss a visit to Jameos del Agua, a stunning cave complex designed by artist Cesar Manrique.
Wine enthusiasts can tour La Geria, a unique vineyard landscape formed by volcanic eruptions, and sample local wines. Meanwhile, the Cactus Garden and Mirador del Rio offer stunning viewpoints.
For outdoor activities, hiking in the volcanic craters of Caldera Blanca or exploring the Green Caves (Cueva de los Verdes) are unforgettable experiences.
Of course, if all you want to do is bask in the glorious Spanish sunshine, sip a cocktail and enjoy an occasional dip in the swimming pool, well that's okay too.
Where to stay in Costa Teguise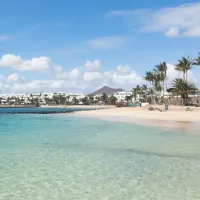 Lanzarote offers a variety of fantastic areas to stay, catering to different tastes and preferences for a last minute holiday.
Playa Blanca
This charming coastal town in the south offers a relaxed atmosphere and beautiful beaches. Playa Blanca is perfect for families and couples seeking a quieter getaway. With its range of last-minute accommodations, you can snag a deal on beachfront resorts like H10 Rubicon Palace.
Puerto Del Carmen
If you crave nightlife and a vibrant atmosphere, Puerto del Carmen is the place to be. This lively resort town has a wide range of last minute hotels, like the Lani's Suites de Luxe, and boasts stunning beaches, a bustling promenade, and a wide range of restaurants and bars that stay open late into the night.
Costa Teguise
Families looking for a last minute holiday in the sunshine should consider Costa Teguise. It offers a range of family-friendly resorts and attractions, such as the Sands Beach Resort, with a lagoon for watersports.
Last Minute Discounts & Ideas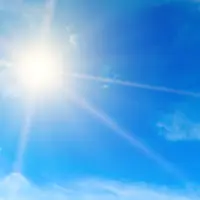 Now, let's talk about how to save money on your last minute Lanzarote holiday:
Flexible Dates: Being open to flexible travel dates can help you score fantastic last-minute deals on flights and accommodations. Often, mid-week departures can be cheaper than weekend ones, and going outside of school holidays will also mean savings. Going for one night less could also help reduce the cost of your holiday.
Flexible Departure Airport: If you can be a little flexible with where you fly from, you might find that you can save even more money, especially if you can go out of one and back into another, like out of Stansted and back into Luton.
Package Deals: Check out package deals offered by ABTA and ATOL protected tour operators like TUI and Jet2holidays. They include flights and hotel, and sometimes even airport transfers and meals, providing excellent value. Going all inclusive can be a great way to make sure you limit your spending while you're away as you food and drinks will be mostly included. You can also often save money when you book your flight and hotel together as a package.
Last Minute & Holiday Comparision Websites: There are websites and apps dedicated to comparing last minute travel deals. Keep an eye on platforms like lastminute.com, Holiday Pirates, Dealchecker and Ice Lolly Holidays for unbeatable offers. Cancellation holidays aren't such a big thing nowadays but you might still be able to get some great late deals.
Free Child Places: Families can save money on their holidays with free kids places, however, the best ones get booked up way in advance, so you might find the odd one or two still available at less preferred hotels, and usually outside of summer school holidays.
Free Attractions: Many of Lanzarote's natural wonders and beaches are free to access. Explore Timanfaya National Park, take a walk or two along the beautiful shores and sandy beaches, and soak in the island's natural beauty without spending a dime.
More Great Holidays