Cheap Last Minute Holidays To Egypt
If you're up for an adventure that's as exciting as a plot twist in a movie, let's talk last minute holidays to Egypt from the UK! Picture this: you, the pyramids, and the Red Sea. Sounds good, right? Well, get ready because we're about to spill the beans on how to get there, where to go, what to do, and the types of holidays that'll have you packing your bags in no time. Buckle up, because Egypt is calling, and it's going to be an unforgettable ride!
Popular Hotels In Egypt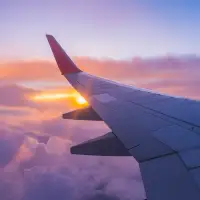 Getting To Egypt
Airlines & Tour Operators
Alright, let's get down to business. How do you get from the UK to Egypt for a last-minute holiday? Well, good news - it's easier than you might think! Major airlines like British Airways, TUI Airways, and easyJet offer direct flights from various UK airports to Egyptian hotspots like Sharm El Sheikh and Hurghada. No need for layovers or endless connections – you can be sipping cocktails by the Red Sea in no time.
Now, if you're not into the hassle of booking flights, accommodation, and transfers separately, you've got ABTA and ATOL protected companies like TUI and easyJet Holidays at your service. They offer all inclusive packages that take care of everything – flights, hotels, and airport transfers. It's like a stress-free holiday package delivered right to your doorstep.
And here's a tip: keep an eye out for those last minute deals! Sometimes, airlines and tour operators offer sweet discounts on remaining seats and rooms to fill them up. So, if you're the spontaneous type, you might snag a fantastic bargain.
Where To Stay In Egypt
Cairo: The bustling capital is where you'll find the iconic Pyramids of Giza and the Sphinx. But that's not all – explore the Egyptian Museum, stroll through the historic streets of Islamic Cairo, and feast on delicious street food.
Luxor: This city is like an open-air museum with its jaw-dropping temples and ancient tombs, including the Valley of the Kings. It's a history buff's dream come true. It's also the place you start a river cruise journey down the majestic River Nile.
Sharm El Sheikh: For some serious beach vibes, head to Sharm El Sheikh. It's a haven for snorkeling and diving, with coral reefs that'll leave you spellbound. With so many hotels on offer here, you'll have plenty of options to choose from for a late deal.
Hurghada: If water sports are your jam, Hurghada is the place to be. Dive into the Red Sea, go windsurfing, or take a boat trip to Giftun Island.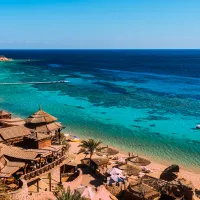 Things To Do In Egypt
Diving and Snorkeling: The Red Sea is a treasure trove of marine life. Get your snorkelling or scuba gear and explore the vibrant coral reefs teeming with fish, turtles, and even the occasional dolphin.
Desert Safaris: Ever ridden a camel or gone quad biking in the desert? Well, now's your chance. The Egyptian deserts offer epic landscapes, Bedouin encounters, and stargazing under a million stars. Most hotels will help you book onto a tour or excursion, or you can book this in advance before you travel.
Nile River Cruise: Sail down the Nile River in style. You'll pass by ancient temples, lush landscapes, and charming villages. It's a history lesson with a view.
Tasting Egyptian Cuisine: Don't miss out on Egyptian food. Try dishes like koshari (a mix of lentils, pasta, and rice), shawarma, and tasty street eats like falafel and ta'ameya.
Historical Exploration: Of course, we can't not talk about the exciting history of the country. Explore the wonders of Luxor and marvel at the Temples of Karnak, Hatshepsut, and Luxor. Visit the Valley of the Kings and step into the tombs of pharaohs.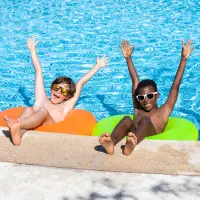 Holiday Types In Egypt
Family Holidays
Egypt is a fantastic destination for families. Hotels in Sharm El Sheikh and Hurghada offer kid-friendly facilities, like water parks, kids' clubs, and family rooms. Plus, kids will be fascinated by the historical sites in Cairo and Luxor if you venture that way.
Adults Only Escapes
For couples or adults looking for some peace and quiet, you can find adults-only resorts in Sharm El Sheikh and other destinations. Private beaches, spa treatments, and romantic dinners await. Some family hotels may also have a dedicated adults only section for a quieter vibe.
All Inclusive
If you're the type who wants to relax without a worry in the world, especially about your budget and spending extra money on your trip, all-inclusive resorts in Egypt are the way to go. Everything from meals to activities is covered. Try places like Dahab, Marsa Alam and Nabq Bay for an all inclusive holiday in Egypt. Just kick back and enjoy!
More Great Holidays