Cheap Holidays To Egypt
Egypt, the land of ancient wonders and vibrant culture, has long been a dream destination for UK holidaymakers. With its mesmerising history, stunning landscapes, and luxurious resorts, Egypt offers an unforgettable holiday experience. Several of its most popular seaside destinations, Sharm el Sheikh, Marsa Alam, Dahab and Hurghada, beckon travellers with their pristine sandy beaches, thrilling water sports, and enchanting underwater worlds. In this guide, we'll explore how to get there, where to stay, top things to do, and the diverse holiday types you can enjoy in these Egyptian paradises. So, pack your sunscreen and get ready for an adventure of a lifetime on a holiday to Egypt!
Popular Hotels In Egypt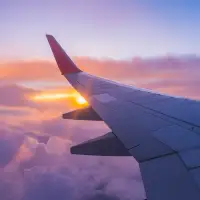 Getting To, From And Around Egypt
Airlines & Tour Operators
Reaching Sharm el Sheikh and Hurghada from the UK is easier than ever, thanks to a range of airlines and tour operators offering direct flights from across the UK, including Manchester, Newcastle and Glasgow. Major airlines like British Airways, TUI Airways, and easyJet operate regular flights to these destinations, making it convenient for holidaymakers to plan their trips.
For those who prefer the ease of package holidays, renowned ABTA and ATOL protected tour operators like Thomas Cook, TUI, and Love Holidays provide all-inclusive packages to Sharm el Sheikh and Hurghada. These packages often include flights, accommodation, and airport transfers, simplifying your travel arrangements. You can also explore Cairo on an adventure tour, or on a river cruise down the Nile.
Visa requirements are generally straightforward for UK citizens, with the option to obtain a tourist visa upon arrival at Egyptian airports. Make sure to check the latest travel advisories and requirements before your journey.
Where To Stay In Egypt
Sharm el Sheikh and Hurghada boast a wide array of accommodations to suit all budgets and preferences. From luxurious all-inclusive resorts to charming boutique hotels, you'll find the perfect place to rest your head.
Luxury Hotels
If you seek opulence and convenience, the numerous five-star resorts along the Red Sea coastline will not disappoint. These resorts often offer private beaches, multiple dining options, and a plethora of activities. Popular choices include the Rixos Sharm el Sheikh, Stella Di Mare Beach Hotel & Spa, and the Hurghada Marriott Beach Resort.
River Cruises
If you're looking for a relaxing escape along the River Nile, a river cruise can be an ideal way to settle in and see the beautiful countryside and scenery. Brands like TUI River Cruises and Viking River Cruises offer such trips.
Guest Houses
For those looking for a more authentic experience, there are smaller, family-run hotels and guesthouses where you can immerse yourself in Egyptian culture. These options provide a chance to connect with locals and enjoy personalized service.
Live Aboard Yachts
Staying in the Red Sea can be stunning, but how about taking it to the next level and staying on board a yacht for a week. Sail around the coral reefs, dive into the turquoise waters and enjoy a bit of snorkeling and scuba diving while you're on board.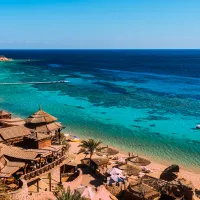 Things To Do In Egypt
The attractions and activities in Sharm el Sheikh and Hurghada cater to everyone:
Scuba Diving & Snorkeling
Dive enthusiasts can explore the mesmerising underwater world of the Red Sea, known for its vibrant coral reefs and diverse marine life. Both destinations offer ample opportunities for snorkeling and scuba diving, with PADI-certified centers readily available.
Adventure
Adventurers can embark on thrilling desert safaris, where you can ride camels, go quad biking, or even experience a starry night in the desert. Don't forget to visit Ras Mohammed National Park in Sharm el Sheikh or the Giftun Islands in Hurghada for stunning natural beauty.
History & Culture
For history buffs, a day trip to Luxor is a must, where you can explore ancient temples and tombs, including the famous Valley of the Kings. Closer to your base, you can visit cultural attractions like the Hurghada Grand Aquarium and the Sharm el Sheikh Museum.
Nightlife
Nightlife in both destinations is vibrant, with plenty of bars, clubs, and restaurants offering live music and entertainment. You can enjoy a mix of international and local cuisine, including delicious Egyptian dishes like kebabs, falafel, and koshari.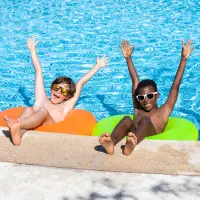 Holiday Types In Egypt
Family Holidays
For families, the all inclusive resorts offer a hassle-free experience with child-friendly amenities and activities. The calm Red Sea waters make it an ideal destination for family snorkeling and water sports. TUI works with hotel partners to provide free child places at a number of resorts in Egypt.
Adults Only
Couples seeking a romantic getaway can indulge in luxurious spa treatments, private beach dinners, and sunset cruises. The serene ambiance and stunning coastal views set the stage for a perfect romantic escape.
Adventure
Adventure seekers can explore the desert's vast expanse through thrilling excursions, while water sports enthusiasts can kitesurf, windsurf, and parasail along the coast.
All Inclusive
Many of the resorts along the Red Sea offer both half board and all inclusive dining options, allowing you to leave money worries behind.
Culture & History
For those interested in cultural experiences, visits to historical sites like Luxor or the Pyramids of Giza are easily accessible from both destinations.
More Great Holidays