Find Your Ideal Holiday With
Family Holidays 2023/2024
For those few weeks a year when you get to enjoy a holiday together, that time is quality family time. You want to make sure you relax but also that the rest of the group are enjoying themselves too, which just highlights the importance of a family holiday.
But what makes a holiday family friendly? Is it as simple as sharing interconnecting rooms? Is it the fact that there's plenty for the kids to do with things like a kids club or day time activities? Or maybe family friendly just means having a dedicated menu or food selection at meal times especially for the little ones.
Popular Family Friendly Hotels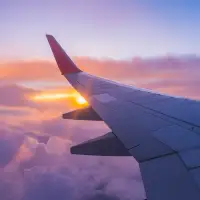 Top Tips For Families
Try all inclusive
Going all inclusive on your next holiday can be an absolute treat. Being able to eat throughout the day, not only do you not have to worry about spending money on food and drinks, but if the little ones need to eat earlier, you are able into make sure they can do. All inclusive also means activities are included too, helping to keep the family well and truly entertained.
Family friendly apartments
It's good to be able to keep an eye on the family so booking a family friendly apartment or room is ideal. Look for hotels that offer things like interconnecting rooms, family rooms or one and two bedroom apartments. Family rooms can also help reduce costs if the kids can sleep on pull out or sofa beds.
Interconnecting Rooms
Interconnecting rooms can make all the difference while you're away, giving you extra space, especially for older children and teenagers. A lot of hotels won't confirm or guarantee interconnecting rooms, which is where family rooms can be a lot better to book.
Kids Clubs
Spending time together as a family is great, but there's no doubt the kids will want to make friends, join in lots of fun activities like a football academy, arts and crafts and the children's disco. Pick your hotel wisely and take a look at family friendly brands like TUI's Holiday Villages.
Free Child Places
Free child places can be a great way to save on your next holiday. When two adults pay the full price, one child can go free. This is a great offer at thousands of hotels with tour operators like TUI and Jet2holidays.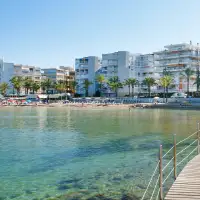 Family Holiday Destinations
The usual holiday hotspots are a good starting point for family friendly destinations. Holiday resorts like Albufeira (Algarve), Benidorm (Costa Blanca) and Playa de las Americas (Tenerife), are very well catered to families with lots of hotel options offering plenty of kids clubs, children's pools and day time activities.
Turkey
Destinations like Turkey have become much more affordable in recent years and when you've got a family to take away, every little helps. Some hotels in Turkey even offer things like water slides and water parks which will be sure to keep the children busy during the day. All inclusive is also a good option at Turkish resorts so areas like Bodrum and Dalaman are great family friendly holiday resorts.
Majorca
Majorca can be a great family getaway with lots of family friendly resorts, superb beaches and plenty to do, from dolphin watching boat trips to fun filled days out at a water park. Try areas like Alcudia and Cala d'Or which have plenty of bars and restaurants without being too "in your face".
Florida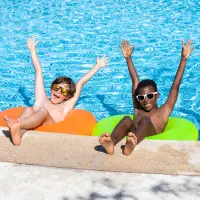 Activities for families
Children's Clubs
For many families, a kids club is a must for a holiday. Laying by the pool in the sun might sound like your cup of tea but there's a good chance that the little ones will just end up bored. Children's clubs allow the kids to make friends, learn new skills and have lots of fun in the process. Even if it's just to give you a break from them for just an afternoon, be sure to book a holiday with some sort of children's club.
Water parks
Not everyone enjoys lying by the pool. Hotels with water parks or at least access to a nearby water park is a fantastic way to keep the holiday family friendly. Wizz down the slides or just chill out on the lazy rivers. Many water parks also have play areas for toddlers so while the older kids are racing down the flumes, the younger ones are splashing about in the pools.
Beaches
A hotel near a beach is another great family friendly option. It's a fun way to get out of the hotel and spend some time by the sea. Be sure to take buckets and spades to build those all important sand castles though.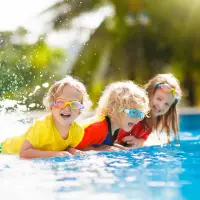 School Holidays
The school holidays, whether Easter, Christmas or summer holidays can be a notoriously expensive time to go away. But we don't need to remind you of that, of course! Travelling outside of school holidays can seriously bring down the price of your break. Family hotels will often slash prices during term time to encourage more people to visit. After all, empty rooms are just a waste.
In recent years, despite fines, many parents have taken their children out of school during term time because the amount of money they can save on package holidays by going away off-peak versus during the summer school holidays, will cover the cost of the fine many times over.
Short Breaks
A short family break can often have the same effect, allowing you to jet off (or staycation) and enjoy time together. Shorter trips or staying in the UK can really help bring down the cost of your holiday. Theme parks like Alton Towers and Legoland, city breaks (both in the UK and abroad), and weekend beach holidays can also be just as effective and helping you get away, relax and enjoy family time.
More Great Holidays