Find Your Ideal Holiday With
Introduction To Morocco With Jet2
Introduced in 2024, Jet2holidays to Morocco are the ideal way to discover and explore this magical company with your favourite tour operator in 2023 & 2024. With direct flights to both Marrakech and Agadir, you have the option of enjoying an exciting city break, filled with hustle and bustle, as well as the relaxing escape of your hotel, or a beach holiday, ideal for winter sun, sandy beaches and plenty of chilling out.
Popular Hotels In Morocco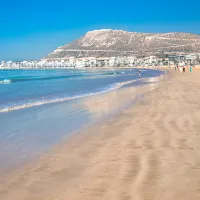 Morocco Destinations With Jet2
We were so excited when Jet2 announced they would be flying to Morocco, and not just one destination, but two. That means whether you prefer to visit the city, or spend some time chilling out by the pool or the beach, you're sorted. And whichever you choose, you can be safe in the knowledge, that package holidays include flights, accommodation, check-in luggage and airport transfers.
Marrakech
Did you know that Marrakech isn't the capital city of Morocco? That's right, despite being the most popular city for tourists, it's not the capital. But don't worry, here you'll find an incredible mix of quiet riad accommodation within the Medina, larger hotels with pools outside the city walls, chilled out rooftop bars and vibrant sights, sounds and aromas within Jemaa el Fna square and its markets. Sip on mint tea or your favourite refreshing drink while you enjoy sunset and the calming sound of the call to prayer, or perhaps you'd prefer to wander through Marrakech city centre and explore the markets for shopping and to pick up a souvenir or two.
Agadir
If you prefer staying by the coast, you can also enjoy a Jet2 holiday to Agadir. Located further south, Agadir enjoys year-round sunshine, making it great for a summer holiday or winter sun break. Stay on the coast by Founty Beach, or further up the beach towards Agadir Port and the Corniche, or stay in a big resort up the coast in gorgeous Taghazout.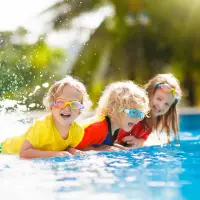 Types of Jet2 holidays to Morocco
City Breaks
With Marrakech now on the list of Jet2 City Breaks destinations, a short break is a great option. Stay close to the heart of the city for easy access to the restaurants and bustling souks at places like Riad Armelle, or stay a little further out to enjoy the space and peacefulness of being outside the Medina at hotels like the Valeria Madina Club Resort and the Iberostar Club Palmeraie. Many hotels have swimming pools to help you cool off, and some have some great children's facilities too. We're so excited that Marrakech city breaks are now available with one of our favourite airlines.
Luxury Escapes
With a range of 4 and 5 star hotels available, you've got your pick of Jet2 Indulgent Escapes, with luxury options including the Nobu Hotel Marrakech, and the Fairmont Taghazout Bay. In fact, selected luxury packages with Jet2 to Marrakech include private transfers.
Adult Only
If it's a grown up stay you prefer, you can enjoy hotels like the Pickalbatros White Beach Taghazout and The View Agadir hotel which are both adults only on the coast. In Marrakech, the Jaal Riad Resort is the ideal adults only escape, just south of the city.
Family Friendly
Like all of its other destinations, Jet2 Morocco holidays are gret for families too. If you're enjoying an escape with the family, fear not. Morocco is actually great for kids. It's such a different culture that is perfect for children learning about other countries. Look for hotels and resorts with great kids' clubs, children's swimming pools and waterslides, like the Valeria Jardins d'Agadir Resort in Agadir, and the Labranda Rose Aquapark in Marrakech which also has family rooms.
Adventure & Activities
Morocco is also great for an adventurous holiday. Marrakech is a vibrant city anyway, but you can also take day trips and overnight trips to the Atlas Mountains for trekking and to visit local berber villages. Out by the coast, why not try your hand at surfing. With the Atlantic Ocean waves, Morocco is a great place for surfing.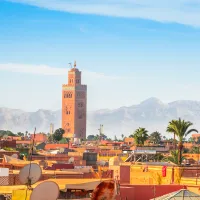 When To Go To Morocco
Sitting south of the Mediterranean, Morocco enjoys year-round sunshine and warm weather, similar to the Canary Islands. In fact, Tenerife is just a 90 minute flight from Agadir. This makes it a great destination for a holiday whatever time of year.
Summer
The summer months of June, July and August can get pretty hot, and will actually make Marrakech a bit unbearable at times. So if you're not good with heat, maybe stick to the coast where the Atlantic winds can help cool the temperature slightly.
Winter
Winter is a wonderful time to visit Morocco. The snow-capped Atlas Mountains are the perfect backdrop for a city break in Marrakech, while the coastal towns provide an ideal winter sun getaway. Essaouira is another popular beach destination in December and January, however, Jet2 doesn't fly from the UK to Essaouira.
Why Book A Jet2 Holiday To Morocco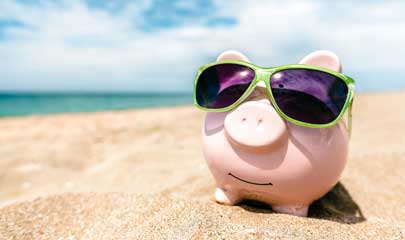 Low Deposit
One of the great reasons to book a holiday with Jet2 is their low deposits. When booking in advance, you can secure your holiday from as little as £60 per person, allowing you to pay the balance over time.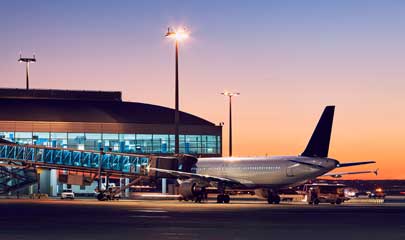 Local Airports
Jet2 is flying from six airports to Morocco (4 to Marrakech and 6 to Agadir), meaning you may also have the option of flying from your local airport like Glasgow, Manchester, Bristol or Birmingham.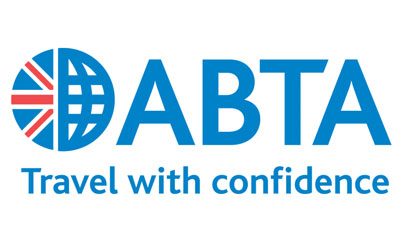 ATOL & ABTA Protected
Buy your flight separately, or book an ABTA and ATOL protected package holiday with Jet2holidays to Morocco, and feel confident that your holiday is financially protected by two money protection schemes.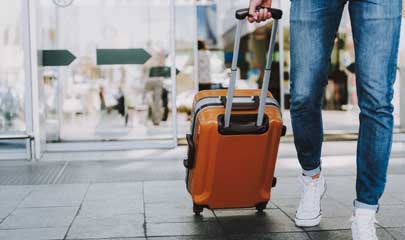 Check In Luggage Included
When booking a Jet2 city break to Marrakech or a Jet2holidays package, you can take advantage of the fact that one piece of check-in luggage at 22kg each is included. And that's per person too!
Check out these other great hotels in Morocco
Popular Holidays