Find Your Ideal Holiday With
Latest Jet2 Holidays Deals To Lanzarote
Jet2 Holidays To Lanzarote
With direct flights from across the UK, Jet2holidays to Lanzarote are easy in 2023 & 2024. Whether you're looking for a sunny escape with the family during the summer school holidays, or you fancy enjoying some winter sun as a couple in an adults only resort, Lanzarote can be the ideal option.
Popular Hotels In Lanzarote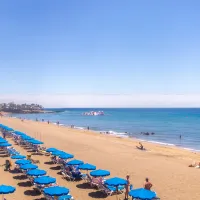 Lanzarote Resorts
There are several holiday resorts in Lanzarote to choose from, mainly dotted along the south coast of the island. Each offers something a little different for holidaymakers, and Jet2holidays offers packages to pretty much all of them so it's important to choose wisely to avoid disappointment, or end up in a quiet resort, when you wanted to be close to shops, bars and restaurants.
Playa Blanca
One of the most popular areas on Lanzarote is Playa Blanca. This is a great all round place to stay for families, couples and groups of friends. Much of the coast is rocky here so you might want to venture along the coastline to the golden sand beaches if you want to spend some time on the sand. Here you'll find a mix of self catering villas, all inclusive hotels like the H10 Rubicon Palace, as well as bars and restaurants. It's here you'll also find Aqualava Water Park, a fun-filled day out for everyone!
Puerto Del Carmen
Puerto Del Carmen is where you'll find more of the hustle and bustle of a holiday resort. It's also here you'll find Playa Blanca beach (not to be confused with the area of Playa Blanca). Lots of cheap accommodation and apartments, and plenty of bars and nightlife, makes Puerto del Carmen a hotspot for those you want to let their hair down on holiday. It's a popular spot for groups of friends, or stag and hen dos. Budget friendly accommodation with Jet2 here includes places like the 3-star LABRANDA Playa Club Apartments and the HG Lomo Blanco Apartments.
Costa Teguise
Further up the coast you'll reach Costa Teguise, another great resort for families. Playa de las Cucharas beach is at the heart of town here with various shops, bars, restaurants and accommodation within easy reach. Plus there's Playa del Jabillo, a lovely little cove beach with shallow water that's perfect for snorkelling. You've also got other attractions here like the Aquarium and Aquapark Costa Teguise.
Matagorda
Matagorda is home to several self-contained beachfront resorts like the Sol Lanzarote and the Hipotels La Geria on Playa de los Pocillos. If you hate long airport transfers and just want to be sipping on a cocktail by the pool asap, then this is the place for you. It's just a 10-15 minute drive from Lanzarote airport.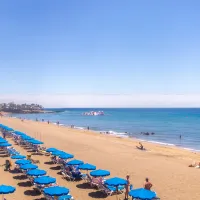 Jet2holidays brands
Jet2holidays has several brands with offers to Lanzarote, from budget friendly party holidays, to luxury escapes.
Indulgent Escapes
The luxury part of Jet2, Indulgent Escapes are the cream of the crop for 5-star holidays. You'll also notice when you search that they have a Luxe Collection. Top luxury hotels here include the Barcelo Lanzarote Active Resort, the gorgeous La Cala Suites in Playa Blanca and family friendly Iberostar Collection Lanzarote Park.
Jet2Villas
If you prefer space, freedom and even your own private pool, then Jet2villas offers a range of self catering villa holidays in Lanzarote. From cheap villas to large villas with sea views and swimming pools, there's a bunch to choose from here. When you book a villa package, you'll also get basic car hire included, as well as being able to pay a low deposit like with standard hotel holidays.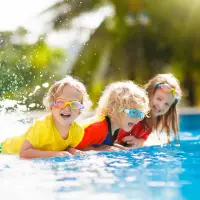 Types of Jet2 holidays to Lanzarote
Water Park Holidays
One of the great things about Jet2holidays is they package up flights and hotels, but also package up water park tickets too. And that includes Lanzarote. The two main water parks here are Aquapark in Costa Teguise and Aqualava Waterpark in Playa Blanca. You can book a package with hotels like Elba Lanzarote Royal Village Resort or Vitalclass Lanzarote Sport Wellness Resort.
Luxury Escapes
Sometimes we like to splash out and, like the rest of the Canary Islands, there are a bunch of five-star hotels here too. Take your pick from beautiful places like the Hotel Fariones with its stunning infinity pool, or the contemporary La Cala Suites Hotel with spectacular sea views. The Dreams Lanzarote Playa Dorada is both five-stars and has swim up rooms available too.
Adult Only
Trying to escape the kids, or just don't want them running around while you're relaxing by the pool? Fear not, take a look at adults only hotels like the Barcelo Teguise Beach and cheaper Hotel Pocillos Playa. Or if you just fancy having a dedicated adults only section, the THB Tropical Island offers this, along with a gorgeous spa.
Family Friendly
Family holidays in Lanzarote must have a kids' club and kids pool, right? Well you've got plenty to choose from here, like the Holiday Village Lanzarote, Elba Lanzarote Royal Village and the Sol Lanzarote that's right on the beachfront. And even if the cheap hotels don't have all the facilities you're after, it's well worth getting out and exploring the local area, including heading to the water parks for a day or two.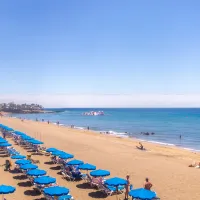 When To Go To Lanzarote
One reason why Lanzarote and the rest of the Canaries are so popular is the weather. Unlike mainland Spain and the Balearics which gets much cooler in the winter, Lanzarote enjoys year-round sunshine. The summer holidays in July and August are great if you love the heat, but you should expect prices with Jet2 to increase because of the demand. Spring and autumn can be ideal times to go when the temperatures aren't too hot, prices come down, many hotels have deals and resorts can sometimes be a little quieter.
Winter Sun
With year-round sunshine, winter sun holidays to Lanzarote are very popular and Jet2 flies here throughout the winter. While the Atlantic Ocean might be a little cold to dip your toes in, it can be ideal sunbathing weather. Just be mindful that not all hotel pools are heated, so you might get a shock when you jump in the swimming pool for the first time.
Why Book A Jet2 Holiday To Lanzarote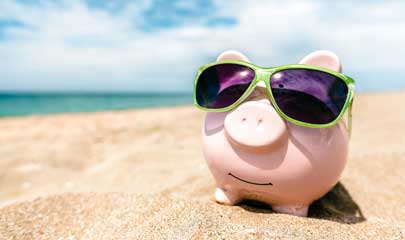 Low Deposit
Jet2holidays offers low deposits from as little as £60 per person, across thousands of holidays to Lanzarote, meaning you can secure your holiday and pay off the balance over several months.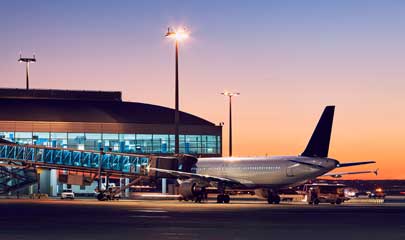 Local Airports
Jet2 flies to Lanzarote from lots of regional airports around the UK, including Belfast, Birmingham, East Midlands and Bristol, so it's much easier to escape to the Canary Islands from your local airport.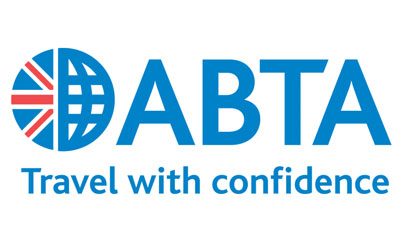 ATOL & ABTA Protected
All Jet2 holidays to Lanzarote packaged with a flight and accommodation are ABTA and ATOL protected, meaning you have extra financial protection when you book you next escape.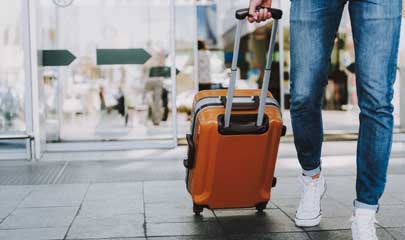 Check In Luggage Included
Jet2holidays to Lanzarote include one piece of check-in luggage per person, and that includes any free child places too. So no trying to squish all your new holiday clothes in a tiny backpack!
Check out these other great hotels in Lanzarote
Popular Holidays