Latest city break offers under £100pp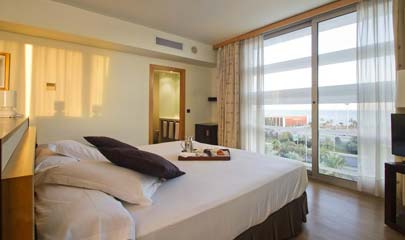 Eurohotel Diagonal PortBarcelona
★★★★
🛏 - 1 night - 2 adults✈ - Departs London Luton🗓 - Sat 14 Dec 2019
From£70.67per person
View Deal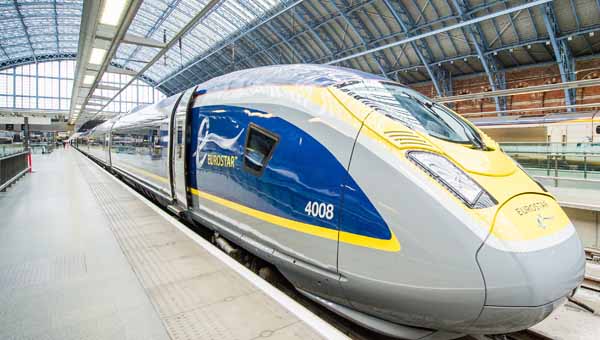 Eurostar BreaksParis or Lille
★★★
🛏 - 1 night - 2 adults ✈ - Departs London St Pancras🗓 - Various dates
From£99per person
View Deal
Cheap city breaks under £100pp
If you love exploring a new city, this one is for you. Plus you don't have to spend a fortune when you go away. We've collected together some of our favourite city breaks under £100 per person. So whether you're after a romantic getaway in Bruges, relaxing on the beaches of Barcelona or getting lost amongst the canals of Venice, see where you can get on a budget.

A Guide To City Breaks On A Budget Of £100
From UK city breaks to weekends in Europe, finding a break for under £100 per person is much easier than you might think.
Explore the sights and sounds of Marrakech, or take in a West End theatre show in London. Either way, both can cost less than the price of a passport renewal.
Take the coach to London, Eurostar to Brussels or fly to Prague. Whatever your destination, this page shows you the best city break offers when you are on a budget.

Great City Destinations Under £100
Paris - A city break in Paris is a great short break idea. With regular Eurostar trains from London St. Pancras and Ashford International in Kent, it's quick and easy to enjoy.
Amsterdam - Another perfect short break destination, Amsterdam is full of wonderful architecture, rich in history and only an hour flight from the UK.
Barcelona - whether you want a city break or beach holiday, Barcelona's lifestyle is sure to please.

How To Book A City Break Under £100pp
A UK city break is far easier to get for under £100 than a European one because of airport departure taxes, but that said, it's still more than possible to enjoy the culture, history and cuisine in the likes of Paris, Rome or Prague. Flexibility is key to getting away, but you can easily combine a train journey with a hotel and theatre tickets too. Shop around as well. Take a look at our different partners and you'll be able to see where you can take advantage of extra travel discounts in order to get away on a weekend city break.