A Verona City Break Guide
If you're looking for a city break that seamlessly combines history, romance, culture, and mouthwatering cuisine, you've come to the right place. Verona, known for its association with Shakespeare's timeless love story, "Romeo and Juliet," is a captivating destination that offers an array of experiences, perfect for a quick and budget friendly getaway from the UK. Did you know it is also a UNESCO World Heritage Site too?! In this guide to Verona city breaks, we'll take you on a tour of the city, offering tips on how to get there, where to stay, and what to do for a memorable short break that will leave you longing for more.
Hotels In Verona You Don't Want To Miss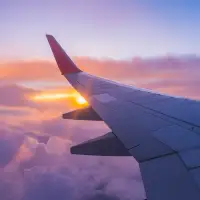 Getting to, from and around Verona
Major airlines like British Airways, Ryanair, and easyJet offer direct flights to Verona from around the UK, making it a convenient and affordable destination. To snag the best deals, be sure to book your flights well in advance and keep an eye out for seasonal promotions. Midweek breaks can be cheapest. You can also opt for tour operators specialising in Italian getaways, which often bundle flights and accommodations for a hassle-free experience. Take a look at ABTA and ATOL protected tour operators like TUI, Jet2 City Breaks and easyJet Holidays, who can book packages online, or speak to your preferred travel agent about twin centre Verona holidays which include other parts of Northern Italy like Lake Garda, regional vineyards, or a day trip to Venice.
Getting Into The City
Once you touch down at Verona Airport (Valerio Catullo airport), getting to the city centre is a breeze. The Aerobus shuttle service connects the airport to Verona Porta Nuova railway station, the city's primary transport hub. Taxis are readily available if you prefer more flexibility, and car hire can be organised too, although driving around the city is probably best left to the locals.
Getting Around
Verona's compact size and pedestrian-friendly layout make it a perfect city for exploration on foot, athough you can still expect cobbled streets which may not be suitable for some visitors. The historic centre, Centro Storico, is a treasure trove of attractions, all within strolling distance, while wandering along the River Adige is a relaxing way to spend a morning. Hiring a bike can be a really fun option too, and a wonderful way to explore the city. However, if you wish to venture further, Verona boasts an efficient public bus system.
When To Go
While Verona city centre is charming year-round, the ideal months are from April to June and September to October when the weather is pleasant, and tourist crowds are more manageable. Avoid the peak summer season to enjoy a more intimate experience with the city's beauty.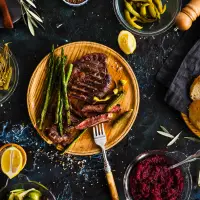 Things to do in Verona
You can easily explore the sights and sounds of this amazing city in lots of different ways, whether you're a fan of Shakespeare, enjoy Roman history and museums, love indulging in Italian food and drink, or simply looking for somewhere you've not been before.
Verona Arena
Verona Arena is a 1st-century Roman amphitheatre and is arguably at the heart of the city. This iconic venue hosts incredible open-air opera performances during the summer months, enchanting visitors with its breathtaking acoustics and rich history. Even if you're not an opera enthusiast, the Arena's awe-inspiring architecture is truly a sight to behold.
Juliet's House
No trip to Verona would ever be complete without paying a visit to Juliet's House, the historic residence that inspired Shakespeare's "Romeo and Juliet." The iconic balcony, Juliet's statue, and the love wall covered in messages make this a romantic pilgrimage site. Leave your love note and bask in the timeless romance that fills the air, although expect plenty of tourists.
Walking & Food Tours
Exploring Verona on foot is an adventure in itself. Join a guided walking tour to discover hidden gems, such as tucked-away piazzas and charming alleyways. For food enthusiasts, culinary tours offer a delightful journey through the city's gastronomic culture, introducing you to the local specialties like Amarone wine and risotto all'Amarone. There's nothing quite like some authentic Italian cuisine, is there?! There are a variety of tours you can book online in advance through companies like Viator, or your hotel staff can recommend one for you too.
Piazza delle Erbe
Piazza delle Erbe is the vibrant heart of Verona, where colourful market stalls, historic buildings, and street performers come together to create a lively atmosphere. Savour an espresso at one of the cafes or purchase unique souvenirs from local shops. The Torre dei Lamberti offers panoramic views of the city, making it a must-visit spot too.
Where to stay in Verona
There are a couple of key places to stay when you're looking at holidays to Verona, depending on what sort of experience you're after.
Centro Storico
For a truly immersive experience, staying in the Centro Storico (historic centre) is a no-brainer. This area exudes old-world charm with its cobbled streets, elegant piazzas, and historic buildings. You'll be within walking distance of iconic sites like the Arena di Verona, Piazza Bra and Juliet's House, as well as some fantastic restaurants and bars. This is also home to Via Mazzini, one of Verona's main shopping streets. A variety of accommodation options, from boutique hotels to charming B&Bs, cater to different budgets, making this the perfect place for romantic getaways.
Porta Nuova
If you prefer modern amenities and a vibrant atmosphere, Porta Nuova is an excellent choice. This district is home to a range of hotels, from luxury to mid-range, and offers easy access to Verona's main train station, making it convenient for day trips to surrounding towns, or further afield like Venice and Milan.
Borgo Trento
For a taste of local life, consider Borgo Trento. This residential neighbourhood offers a more authentic experience, away from the tourist crowds. You'll find quaint cafes, charming trattorias, and a peaceful atmosphere here. Accommodation include apartments and small guesthouses, offering a more homely feel for your budget break.
Veronetta
Veronetta, nestled on the opposite bank of the Adige River from the historic centre, provides a peaceful retreat from the city's bustling streets. It's an ideal location if you're seeking a quiet holiday but still want to be within a short walk of Verona's main attractions. Charming guesthouses and apartment rentals are available for a cozy stay.
San Zeno
Staying in the charming area of San Zeno offers a unique and tranquil experience. Nestled along the banks of the Adige River, this district boasts a slower pace of life, making it an excellent choice for those seeking a peaceful escape. The star attraction here is the stunning Basilica di San Zeno Maggiore, a masterpiece of Romanesque architecture with a beautiful Piazza. If you're lucky, you may also get to experience the Piazza San Zeno flea market which takes place once a month.
More Popular Escapes