A Prague City Break Guide
Ah, the allure of Prague! This enchanting city, known as the "City of a Hundred Spires," awaits you. Nestled in the heart of Europe, Prague is the stuff of fairy tales and legends, boasting a rich mix of history, culture, and charm. If you're looking to embark on a city break to Prague, you're in for a treat. In this guide, we'll take you on a journey through this captivating capital, offering insights on how to get there, where to stay, and what to do to create unforgettable memories.
Hotels In Prague You Don't Want To Miss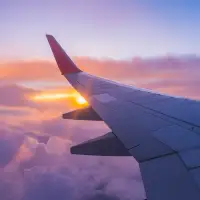 Getting to, from and around Prague
Your journey to Prague from the UK is as simple as a Czech dumpling recipe. Lots of airlines like Ryanair, Jet2, British Airways, and easyJet offer direct flights from across the UK to Prague, making it easy to get to, even from your local airport like Belfast, Birmingham or Glasgow. Keep an eye on seasonal deals and promotions to bag the best flight prices, but you should expect higher prices for weekend breaks and Christmas stays. Alternatively, tour operators like Jet2 City Breaks, Expedia and loveholidays can package up flight and hotel accommodation for you.
Getting Into The City
When you arrive at Prague Airport (Vaclav Havel Airport), you're just a hop, skip, and a jump away from the heart of Prague. The Airport Express bus whisks you directly to Prague's main railway station, Hlavni Nadrazi. Alternatively, you can opt for a convenient taxi ride to take you straight to your hotel.
Getting Around
Prague's city centre, a UNESCO World Heritage Site, is a pedestrian's paradise. Walking through cobblestone streets, you'll encounter iconic landmarks like the Charles Bridge, Old Town Square, and Prague Castle. But if you want to explore farther afield, Prague's public transport system, is efficient and affordable. Purchase a travel pass if you're planning to travel a lot to help you save money and take in the city's vibrant neighborhoods. Car hire is an option but once you're in the city, walking and public transport is an easier option instead of navigating narrow streets.
When To Go
The Czech capital is a year-round delight, but the best times for a city break are spring (April to June) and early autumn (September to October). The weather is generally pretty good and there aren't as many tourists. Christmas time is another excellent time to visit to take advantage of a Christmas market break.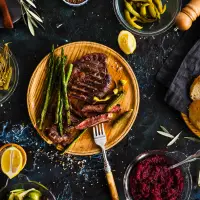 Things to do in Prague
There are lots of free things to do if you're on a budget and want to save your Czech Koruna, like visiting places like the Franz Kafka Statue, Charles Bridge and Letna Park with its incredible views over the city.
Prague Castle
Begin your Prague adventure at the majestic Prague Castle, the largest ancient castle complex in the world. Explore its courtyards, St. Vitus Cathedral, and the Golden Lane, where Franz Kafka once resided. Don't forget to watch the Changing of the Guard ceremony, a time-honored tradition.
Charles Bridge
Cross the iconic Charles Bridge, a historic masterpiece adorned with 30 statues and offering captivating views of the Vltava River. Artists and musicians line the bridge, creating a truly atmospheric experience. Best enjoyed at dawn or dusk to avoid the crowds.
Old Town Square
Old Town Square is a hub of activity, featuring the Astronomical Clock and the stunning Gothic architecture of the Tyn Church. Sip a coffee at an outdoor cafe, people-watch, and soak in the ambiance of this historic square.
Food & Drink
Savour the Czech cuisine, from hearty goulash to the delectable trdelnik pastry. Try traditional pubs and explore the emerging foodie scene with modern Czech fusion cuisine. Don't forget to pair your meals with world-renowned Czech beer. You'll find loads of restaurants and bars are the Stare Mesto and Nove Mesto, as well as a lot of nightlife, but you're problem will be having so many great places to choose from.
Prague Zoo
Up in the northern district of Troja you'll find Prague Zoo, particularly great for kids and families, as well as visitors who are enjoying longer Prague holidays and want to see lots more of the city.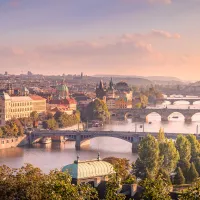 Where to stay in Prague
Stare Mesto - Old Town
If you crave proximity to Prague's major attractions, the Old Town, also known as Stare Mesto is the place to be. Here, you'll find the Astronomical Clock, the stunning Tyn Church, Jewish Quarter (Josefov) and the bustling Old Town Square. Choose from a variety of accommodation options, from charming boutique hotels to stylish apartments, and relish the convenience of being right in the center of the action.
Mala Strana - Lesser Town
Nestled beneath Prague Castle and perched along the Vltava River, Mala Strana, also known as Lesser Town, is a picturesque neighbourhood that exudes romance. With its charming cobblestone streets, historic architecture, and splendid views, it's perfect for a romantic city break. Luxurious hotels, quaint guesthouses, and cozy B&Bs await your stay.
Hradcany - Prague Castle
For a taste of royalty, consider staying in the Hradcany district, home to the iconic Prague Castle. Enjoy the tranquility of this area in the evenings once the day-trippers have gone, and take in breathtaking panoramas of the city.
Vinohrady - Bohemian Chic
Vinohrady, a trendy district known for its stylish boutiques and vibrant cafe culture, is a fantastic choice for those seeking a Bohemian chic atmosphere. This residential area offers a taste of local life, with an array of apartments, boutique hotels, and budget-friendly options to choose from.
Zizkov - Alternative Vibes
Zizkov, once an alternative haven, has transformed into a quirky and artistic neighbourhood. It's perfect for visitors seeking a unique and offbeat experience. Budget accommodation and a thriving bar scene make this area a great choice for those with an adventurous spirit.
Nove Mesto - New Town
New Town, as the name suggests, offers modern comforts and convenience. It's a great choice if you prefer sleek, contemporary hotels and easy access to shopping and dining options. Staying here provides a balanced blend of history and modernity. It's quite a large area but is close to Prague Main Station, State Opera House and the National Museum (Narodni Muzeum).
More Popular Escapes