Family Holidays Under £1000
Family holidays under £1000
Latest family holiday offers under £1000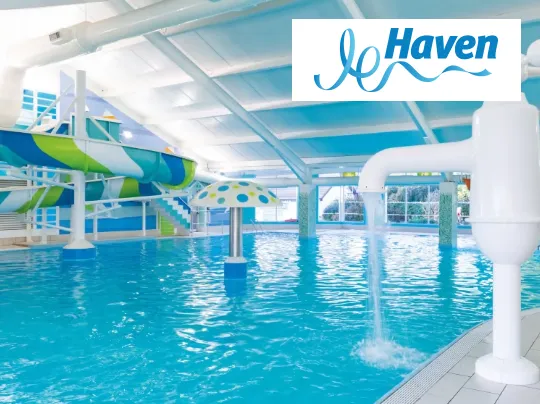 Haven HolidaysVarious Locations
★★★
🛏 - 4 nights 🗓 - Various Summer 2024 Dates 🍽 - Self Catering
From£279per family
View Deals
Inter2 SalouCosta Dorada
★★
🛏 - 7 nights - 2 adults ✈ - Departs Stansted 🗓 - Wed 1st May 2024 🍽 - Self Catering
From£216per person
View Deal
Family Holidays Under £1000
Time with the family is precious and holidays are the perfect way to get in some quality family time, so if you're after a family holiday under £1,000 altogether, you've come to the right place. We've pulled together some fantastic deals from our partners and can help you find your next escape under your budget.
When you're away with the family though, the main thing to make sure is that there are plenty of facilities and activities for children. You'll also want to check out hotels that have interconnecting or family rooms, as well as that all important kids club.

Family Friendly Holidays
When searching for your holiday, you MUST make sure it's family friendly. Whether you're staying in the UK or you''e heading abroad, be sure to check out what is on offer in each resort, including pool facilities and distance to the beach.
A packed activity schedule is always good to see, along with plenty of facilities like crazy golf, sports courts and play areas. You may also want to make sure you get some alone time so a babysitting service might also be on your list too.
Self Catering
For the very cheapest options, self catering is the way to go, however you do then need to factor in the cost of food and drink while you're away, whether that's going to the local supermarket and doing the week's food shop, or heading out into the local town to find some great restaurants to try.
All Inclusive Holidays
To make sure you really minimise your spend while away, and can better plan the total cost, all inclusive holidays give you (and the family) freedom to eat and drink what you want, when you want. Many hotels now also feature a dedicated kids section in the buffet restaurant, as well as snacks and ice creams during the day.

Family Friendly Destinations Under £1000
Some of the best family holiday destinations for less than £1000 include the Portuguese Algarve, Costa del Sol and the Costa Blanca, where year round, low cost flights make family beach holidays much more affordable. Resorts also offer a range of facilities, with some even offering free child places, but you'll have to keep your eyes peeled for rare deals like this.
The Algarve
From Lagos and Albufeira to Vilamoura and beyond, there is a wealth of budget friendly accommodation options within the Algarve. Villas and apartments can be a very affordable option and there are plenty to choose from in the region.
Benidorm
Benidorm has often stood out as a cheap destination for a family holiday and there are a lot of low cost hotels on offer, both within the city and on the outskirts. Combine that with a low cost airline like easyJet, Ryanair or Jet2 and you could have yourself a holiday within your budget. Don't forget to factor in the cost of getting to and from the airport, as well as food and drink too.
Majorca
There are lots of flights from across the UK to Palma, making Majorca an easy and affordable holiday destination. Family friendly hotels are dotted about the island with a number of resorts close to the airport around Ca'n Pastilla like Las Arenas Hotel and the Helios Mallorca Hotel and Apartments. What's more, it's a short bus ride into the city of Palma where there are loads for restaurants with great meal deals.

How To Book A Family Holiday Under £1000
Booking a package holiday for the family should be easy and affordable and you shouldn't have to worry about your getaway. To keep track of your spending, it can be a great idea to book your flights, hotel and transfers all together. Book all inclusive so your food and drinks are included and you won't have much more to worry about, apart from having fun in the sun, of course.
The best way to book a family holiday is to shop around,keep an eye out for holiday deals and book with a reputable, ATOL protected company. For the best deals, you might be able to find discount codes to reduce the cost of your holiday, as well as offers like free child place holidays too. And if you're a family of four, many hotels and resorts in Spain and Portugal provide family rooms with pull-out sofa beds to help keep the cost down.
Similar Destinations