Find Your Ideal Holiday With
Cheap Ayia Napa Holidays
Popular hotels in Ayia Napa
Ayia Napa Holidays Guide
Famous for its clubbing scene, holidays in Ayia Napa are lively and fun-filled, but there are still some great family friendly, adult only and quieter hotels to enjoy in the area. From self-catering villas and apartments to all inclusive resorts in Cyprus, you'll be well catered for here. Plus with the stunning beaches of Nissi Beach, Pantachou Beach and Landa Beach, you can enjoy the wonderful turquoise water.
Ayia Napa has long been well known for its party holiday scene, and it's perfect for groups of friends, hen do holidays and lads holidays too. Nightlife in Ayia Napa offers cocktail bars and a busy clubbing scene, but at the same time, you can still enjoy chilled bars and fantastic restaurants serving a range of food including local Cypriot cuisine.
Popular Things To Do In Ayia Napa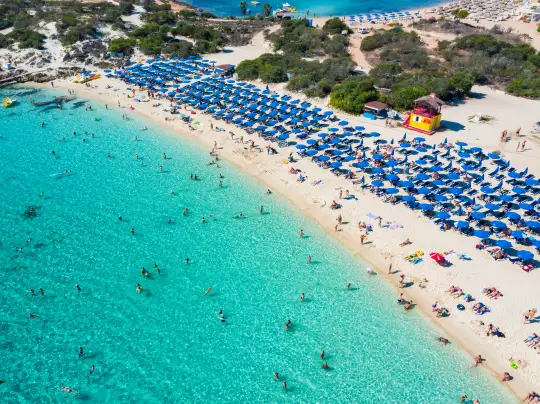 Nissi Beach
Soft, golden sand. Idyllic, turquoise blue water. What's not to love about Nissi Beach? Well maybe the crowds in summer, but this part of western Ayia Napa really is a "must visit" at least once.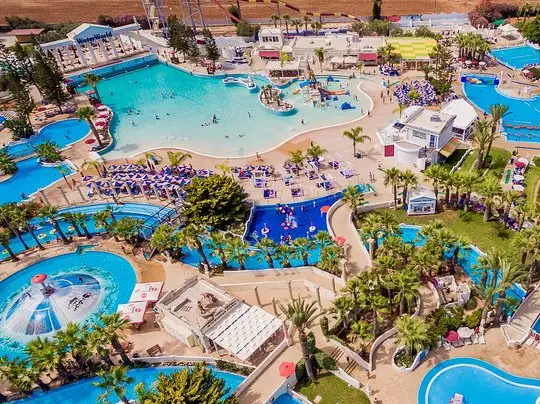 WaterWorld Water Park
Fun days out start at the water park, and Ayia Napa is no different. The WaterWorld Water Park is home to lots of great rides and slides for all ages, as well as the obligatory wave pool and lazy river.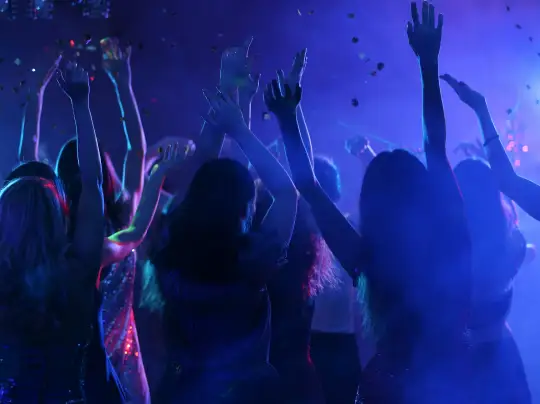 A Night Out
Ayia Napa is well known for its nightlife, with bars and nightclubs along the Ayias Mavris Strip and near the Square, and popular clubs including the Castle Club, Aqua Club and Black N White Club.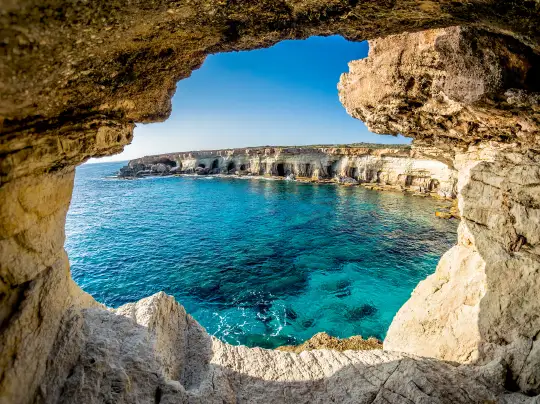 Boat Trip
A boat trip excursion is a great way to spend the day in Ayia Napa. Book ahead or while you're in resort and enjoy a lazy day at sea, or discover some of the sea caves in this part of the island.
Getting to, from and around Ayia Napa
The nearest airport to Ayia Napa is Larnaca which has flights from various airports in the UK including Manchester, East Midlands and Birmingham which take between 4 and a half to 5 hours flight time. The journey from Larnaca airport to Ayia Napa will take around an hour by coach transfer or 45 minutes in a taxi which you can expect to cost around €50 each way.
The main area of Ayia Napa is relatively easy to get around, with supermarkets, bars and restaurants dotted around the town. If you're staying on the outskirts or in one of the nearby towns, walking is possible but you might prefer to jump in a taxi which can be easily picked up from the street or ordered from your accommodation.
Car Hire
Staying in a resort like Ayia Napa, you might not be too bothered about travelling around, but the odd day trip can be fun. You can hire a car from Larnaca Airport (worth booking in advance to get the best rates), or alternatively, if you only want a car for a day or two, you can hire locally in the town or possibly from your hotel.
Things to do in Ayia Napa
While you may come to Ayia Napa to party or chill by the pool, there is plenty to keep you busy if you fancy a change of pace. For a start, head to Sunrise Beach, or any part of the eastern coast for spectacular sunrises (if you aren't still awake from the night before). Or if you've missed sunrise and still want to spend a day by the beach, popular Nissi Beach is an incredible stretch of beach, awarded a Blue Flag, or nearby Landa Beach if it's gotten a little too busy.
If it's a bit of activity you are after, WaterWorld Waterpark is the perfect way to enjoy the day, with wild slides for the adults and kids' areas for the little ones. Or head over to the far eastern corner and take a walk around Cape Greco National Forest Park, with various walks and trails to explore, as well as a visit to the Kamara Tou Koraka Stone Arch which you may have spotted across social media.
When to go to Ayia Napa
June, July and August are Ayia Napas most popular months to visit, when the sun shines around 12.5 hours a day on average and the temperature reaches a warm 32 degrees. Shoulder season months like April, May, September and October offers some of the best discounts to encourage visitors outside of school holidays. Temperatures average in the mid to late 20s and enjoying over 8 hours of sunshine a day.
Winter
Winter, between November and March, is not the best time to visit Ayia Napa, but it will certainly be the cheapest. If you see a super cheap break, there's a good chance it will be in winter. Many hotels, bars, restaurants and clubs close during the winter months so keep this in mind when booking.
Where to stay in Ayia Napa
Many hotels and apartments are in the town of Ayia Napa itself, while there are several beach towns dotted along the coast to also enjoy, all the way from Limnara Beach to Makronissos Beach and the recently developed Ayia Napa Marina. So whether you want easy access to bars and restaurants, or simply a self contained resort so you can just fly and flop, take a look at some of the apartments, holiday villas and hotels on offer.
Ayia Napa Town Centre
This is the real heart of the region, and you'll find a lot of the bars and clubs here. If you're in Cyprus for a bit of a party holiday, this central part of town or around Pantachou Beach and Ayia Napa Harbour, can be great options.
Nissi Beach & Landa Beach
If you prefer to be a little further away from all the hustle and bustle, both Landa Beach and Nissi Bay can be ideal. Take a look at the family friendly Olympic Lagoon Resort Ayia Napa, a short walk from the turquoise sea, or the TUI BLUE Atlantica Aeneas Resort which is perfect for kids, plus there's a spa for the grown ups.
More Fantastic Holidays