All Inclusive Gran Canaria Holidays
Cheap All Inclusive Holidays To Gran Canaria
Are you ready for a sun-soaked adventure that starts with "Hola" and ends with "Adiós"? Look no further than Gran Canaria for 2023 and 2024! If you're seeking an all inclusive holiday that's equal parts relaxation and exploration, this Spanish treasure in the Canary Islands is the place to be. In this guide, we're spilling the beans on everything you need to know, from getting there and getting around, to the best destinations and activities that'll make your all inclusive holiday to Gran Canaria unforgettable. So, grab your sun hat and let's dive in!
Popular All Inclusive Hotels In Gran Canaria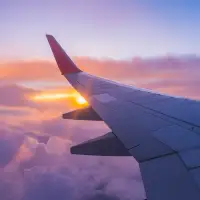 Getting To Gran Canaria
Airlines & Tour Operators
Like much of Spain, getting to Gran Canaria from the UK is a piece of cake. Direct flights from major airports across the UK land at Gran Canaria Airport, airlines like Jet2, Ryanair and easyJet offer year round flights from cities like Belfast, Edinburgh and Liverpool. So, say goodbye to tedious stopovers and hello to paradise!
All the big tour operators offer all inclusive packages to Gran Canaria, including loveholidays, easyJet Holidays and On The Beach. You'll also find that ABTA and ATOL protected companies TUI and Jet2holidays, usually include airport transfers and a piece of check-in luggage within the cost of your holiday. Plus there are some fantastic savings to be had when you book your flight and hotel together, like free child places.
Getting Around Gran Canaria
Once you're on the island, the fun doesn't stop. Getting around Gran Canaria is a breeze. One of the best ways to get from the airport to your hotel is by a coach transfer. This isn't always included in an all inclusive so check to see if you need to add it in when you book.
The island boasts an efficient public transportation system with buses running regularly to popular tourist spots. Taxis are also readily available and can take you from your resort to those hidden gems.
Feeling like a true explorer? Renting a car is a fantastic option. The roads are well-maintained, and the island is compact, so you can zip from pristine beaches to mountain hikes with ease. You can usually pick up a hire car locally too.
Where To Stay In Gran Canaria
Gran Canaria has an all-inclusive haven for everyone. If you're all about the hustle and bustle, Playa del Ingles is your go-to destination. It's got stunning beaches, a lively nightlife scene, and more bars and restaurants than you can shake a sangria at. This is the place to spend a night out.
Just a hop, skip, and a jump away from Playa del Ingles, you'll find Maspalomas. Think sprawling sand dunes, serene beaches, and a quieter vibe that's perfect for unwinding.
For a slice of tranquility and charm, head to the fishing village of Puerto de Mogán, fondly dubbed "Little Venice". Picture charming canals, vibrant bougainvillea, and a slow-paced atmosphere that's a balm for the soul.
If you've got little ones in tow, Puerto Rico is your jam. This family-friendly destination boasts safe, sandy shores and thrilling water parks to keep the kids (and the young at heart) entertained.
For culture vultures, the capital city, Las Palmas, is a must. Explore the historic Vegueta district, visit museums, and indulge in authentic Canarian cuisine, although you won't generally find all inclusive resorts within the city.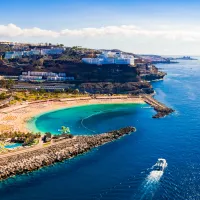 Things To Do In Gran Canaria
Gran Canaria is a playground of activities that'll keep you entertained from sunrise to sunset. Kickstart your day with a refreshing dip in the crystal-clear waters of Playa de Amadores or Anfi del Mar. Water sports enthusiasts, listen up, snorkeling, windsurfing, and jet-skiing are all on the menu from the golden sand beaches here. Plus there are beach bars to enjoy an afternoon drink by the sea to help you cool off.
Nature lovers, you're in for a treat. The island's diverse landscapes offer everything from beach bumming to mountain hiking. Roque Nublo is an iconic natural monument that rewards hikers with breathtaking views, or head to the incredible Maspalomas sand dunes. You can also book a day trip or excursion for this too.
Get in on the local action by attending one of Gran Canaria's lively fiestas, happening year-round. The Carnival of Las Palmas, with its vibrant parades and colorful costumes, is an absolute must-see.
Foodies will delight in Canarian cuisine. Don't miss out on the fresh seafood, wrinkled potatoes (papas arrugadas), and mojo sauce. And of course, wash it all down with local wines or a glass of the famous Ron miel (honey rum).
Or you can simply stay by the pool, drink in hand, and enjoy the fabulous weather whatever time of year you visit. Before stuffing your face in the buffet restaurant, of course!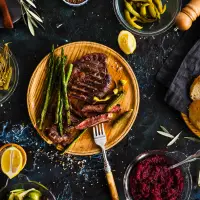 What To Expect On An All Inclusive Holiday In Gran Canaria
Your all inclusive holiday in Gran Canaria promises relaxation and plenty of convenience. Most resorts offer buffet style dining with a smorgasbord of international and local dishes. The best part? In addition to food, your drinks, snacks, and evening entertainment are often included, so you can kick back and enjoy your stay without constantly checking your wallet.
Your cozy room awaits, complete with all the amenities and facilities you'll need for a comfy stay. Whether you're a couple, a family, or flying solo, you'll find a variety of resorts to suit your preferences. From swim up rooms and poolside lounging in the sunshine, to thrilling adventures and plenty of sports to keep you busy, Gran Canaria's all-inclusive packages ensure a worry-free and fabulous island getaway. So, pack your swimsuit, sunscreen, and a sense of adventure, Gran Canaria is calling your name!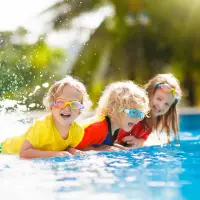 Holiday Types In Gran Canaria
Family Friendly Holidays
Taking the kids? Don't worry, there are loads of all inclusive, family hotels in GC with multiple swimming pools, including kids' pools, kids' clubs and much more. Try the TUI BLUE Las Pitas in Bahia Feliz, a TUI BLUE For Families hotel, or the hotel LIVVO Valle Taurito, in Playa Taurito. Free child place holidays are often available throughout the year with Jet2holidays and TUI so it's worth taking a look to grab yourself a bargain holiday.
Adults Only
Grown up getaways are ideal whether you want a romantic escape, or just spend some quality time on your own. The TUI BLUE Suite Princess is an all inclusive, adults only resort, right by the beach, with stunning sea views.
Last Minute Holidays
While the summer holidays in July and August can have full flights, at other times of the year, Gran Canaria can be a great last minute option. Flights from across the UK make it easy, lots of accommodation options provide plenty of choice, and with winter sun in December and January, you can escape anytime.
Luxury Hotels
Think this Canary Island is all about cheap hotels and partying? Think again. There are some gorgeous 5-star, luxury hotels here, including the Maspalomas & Tabaiba Princess hotel and the luxurious Hotel Riu Palace Palmeras in Playa del Ingles.
More Great Holidays