Villa Holidays
There's nothing like a home away from home when you're on holiday, and while it's nice to enjoy the luxuries of a hotel, with treats like room service, room cleaning and a turn down service, it's lovely to feel more at home, which is why villa holidays have become so popular as an alternative type of holiday and are perfect for yours in 2023 and 2024.
From budget villas with just one bedroom, to three or four bedroom homes with private swimming pools, terraces, barbeques and much more, a villa holiday offers added extras you just wouldn't get when staying at a hotel or apartment.
Great Villa Holiday Destinations

What To Expect On A Villa Holiday
When booking a villa, always check to see where it is located and how accessible it is to shops, bars and restaurants. You may find you need a car to be able to access the local supermarket, and as you'll be self catering, this is important.
Some villa holiday companies like Jet2Villas may offer package deals, which include your flights, villa and car hire. This can sometimes save you a bundle of cash so check for the latest deals.
The key thing to expect, however, is the freedom you have to do what you like, when you like. Fancy breakfast on the terrace one day? No problem. Need to do a load of washing? Easy. Want to get out and explore the local area? Sure thing.

Top Villa Destinations
The popular holiday destinations cater well for villa holidays, with the likes of the Balearic Islands, mainland Spain villas and the Greek Islands all offering a range of villas depending on your budget and requirements.
Majorca
Try Majorca, just a couple of hours from the UK with numerous villas to choose from. It's ideal for exploring by car as well, with quieter beaches and inland walks. Hiring a car is a great idea if you're staying at a villa as it allows you the freedom to go shopping and explore the destination. You might find the more built up areas close to nightlife is more apartments, but once you start heading out to quieter areas, you'll find more bungalow style accommodation.
The Algarve
The long stretch of southern Portugal coastline is ideal for an escape to the sun and beach. From Lagos to Vilamoura, there are a wide range of holiday villas on offer in the Algarve, some close to bars and restaurants, while others are a bit more remote, perfect for a relaxing escape.
Turkey
For those looking to keep to a budget, Turkey offers a great range of properties at a fraction of the price of some other popular locations. Dalaman, Dalyan and Bitez are very popular, low-cost options. Close to Bodrum, Bitez offers a lovely stretch of sandy beach with a range of restaurants, ideal if you fancy a day by the beach instead of the pool, or you want to head out for dinner during your stay instead of cooking each night. For some dramatic scenery, head to Olu Deniz where the beach is perfect for your next Instagram photo!
Florida
If you're heading to America for the theme parks, you'll want to find somewhere near the Disney and Universal parks. There are plenty of large family holiday villas in Florida and you'll likely fly into Orlando International Airport, but you might also want to take a look at nearby Kissimmee too which is a bit closer to the parks. This whole area has so many different resorts and communities, tailored to holidaymakers who have come to Florida to enjoy the parks.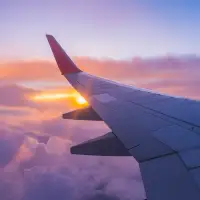 What Is Included In A Villa Holiday?
A villa holiday can include a range of things so it's important to check what is and isn't included before you book, as usually they are considered self catering holidays. Kitchens will have all the usual allowing you to serve up great meal each evening. Many will include air conditioning as standard, however some villa properties may charge an extra fee for this. Similarly with WiFi, many villas will have this as standard but check before booking.
If your property has a pool, be sure to check whether it's a private pool or shared amongst several other villas. And some villas may even provide pool towels to use free of charge as part of your package. You may also find that some providers offer a welcome package with various food and drink bits and pieces to help you get started so that you don't need to rush out to the supermarket as soon as you arrive.
The holiday you book may just be your accommodation, or if booking through a tour operator like Jet2holidays, TUI or Virgin Holidays, may include extras like flights, check-in luggage and car hire.

Popular Villa Holiday Companies
There are a number of key companies to look and book with. Some only provide the accommodation, while others can package up flights, transfers and more within an ATOL protected package. The UK's Foreign, Commonwealth & Development Office provides travel advice and a guide on staying safe and healthy abroad
Jet2Villas
Jet2Villas offers some excellent holiday deals from Belfast, Manchester, Leeds Bradford, Edinburgh and many other airports across the UK. And when booking as a package, will include things like check-in luggage and even car hire in most 7 nights packages. You can also book Jet2 holidays with a £60 per person deposit and pay the balance over time, which is ideal if you're a group of friends and you need to collect and sort everyone's money.
James Villas
James Villas holidays can provide the villa and transport aspect of your travel arrangements, meaning you need to book your flights separately. Your booking will be protected by the ABTA and ATOL scheme. Their popular destinations include favourites like France, Portugal, Italy, Croatia and Florida.
Villa Plus
Villa Plus is another accommodation only provider with destinations like Rhodes and Kefalonia in Greece, Protaras and Coral Bay in Cyprus, and Costa Blanca and Costa Del Sol in Mainland Spain. Many of the homes on their books have facilities like gated pools, as well as luxury ones with sea views or set in the countryside.
TUI
TUI also offers package villa holidays with flights to lots of sunny destinations abroad. Simply search your dates, destination and number of guests on their website to see what's available.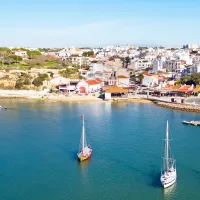 Types Of Villa Holiday
No Car Needed
The best way to find the perfect villa with no car needed, is find the destination and area you want to stay and take a look at the map in relation to any nearby supermarkets, restaurants, bars and nightlife, as well as within walking distance to the beach. Places to look at are Majorca, Corfu, Fuerteventura and the Costa Del Sol. You can also organise private airport transfers to and from the airport, so you don't have to worry about driving.
For Large Groups
For large families and groups, villas can be a great way to save money, sharing the cost of accommodation per person. This can be particularly effective for groups of friends or larger, multi-generational family holidays, with big holiday homes having as many as 8-10 rooms.
With Half Board & All Inclusive
Villas are generally self catering, independent units, so half board and all inclusive options aren't usually available. Some luxury resorts and brands like Sandals does offer all inclusive villa options, eating in the main restaurant of the resort.
For Couples
Smaller villas are perfect for couples and there are plenty of one bedroom and two bedroom villas in top destinations like Menorca, Crete and the Algarve. When there's just two of you, it can be a lovely way to escape and spend time together.
Luxury Villa Holidays
Although villas don't have an official star rating, many tour operators will have reviewed each villa before they add it to their portfolio of properties, and you may find some are of a better quality and star rating than others. Luxury villas are generally available in most top destinations like Spain, Greece and Cyprus, and will have higher quality finishes, sometimes a games room, premium swimming pools, and sometimes incredible views of the surrounding countryside.
Amazing Villas You'll Love