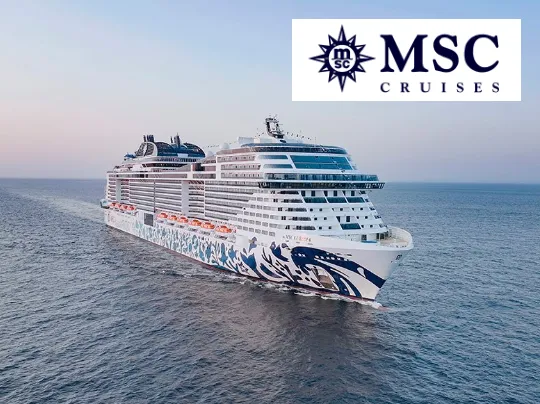 Northern EuropeMSC Cruises
7 nights ✈ - Departs Southampton, UK 🗓 - 2nd Feb 2024
From£419per person
View Itinerary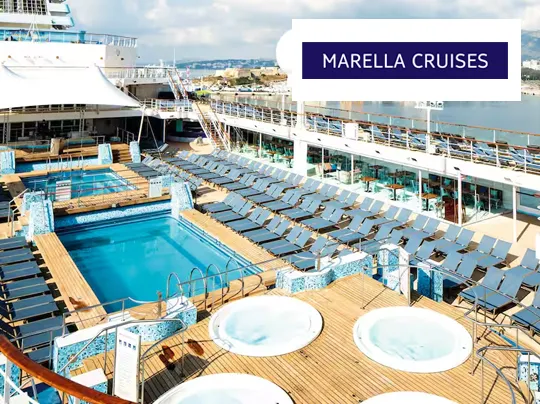 All Inclusive CruisesCaribbean
★★★★
🛏 - 14 nights ✈ - Fly From Your Local Airport 🗓 - Last Minute Sailings 🍽 - All Inclusive
From£1,446per person
View Itineraries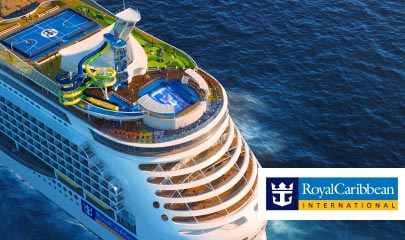 Malta, Turkey & GreeceRoyal Caribbean
7 nights ✈ - Departs Barcelona, Spain 🗓 - 10th June 2024
From£966per person
View Itinerary
Featured Cruise Ship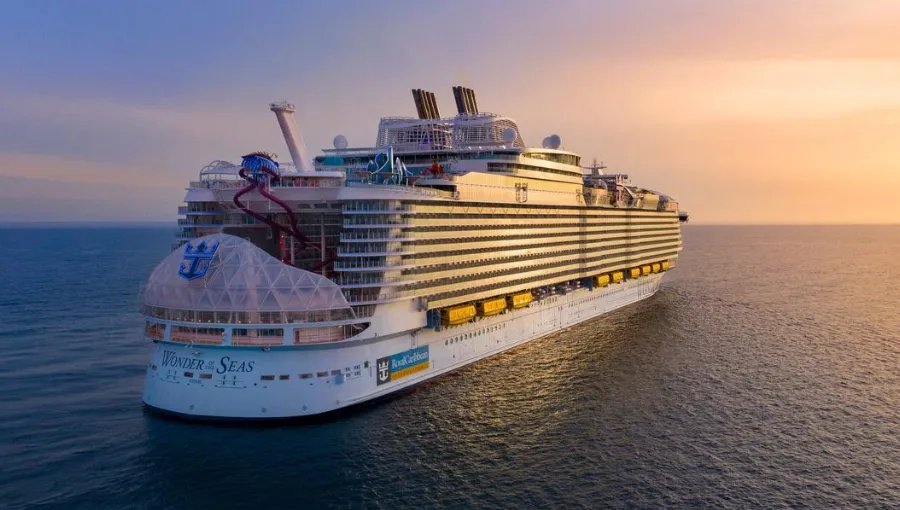 Wonder Of The Seas, Royal Caribbean
Royal Caribbean's latest ship, Wonder Of The Seas, is actually the biggest ship in the world, with a guest capacity of almost 7,000 people! But don't worry, you'll be inundated with things to do on this gorgeous cruise ship. From the fun-filled water slides and children's playground, to the impressive array of entertainment, including the show-stopping AquaTheater. Wonder Of The Seas is based in Cape Canaveral, heading to the Caribbean, including Royal Caribbean's stunning island in the Bahamas, CocoCay, with prices starting from less than £800 per person (excluding flights).You certainly won't forget your experience onboard this amazing ship.
Discover The Ship
In partnership with

Cruise Holidays
Once thought of as a type of holiday for the older generation, cruises have become one of the most innovative holiday types around. The ability to watch incredible theatre productions, experience cookery classes with the world's top chefs, slide down the flumes of a waterpark and even try your hand at surfing, can all be done while at sea on a cruise ship. Incredible isn't it?
Cruise companies like Carnival, Royal Caribbean and P&O Cruises have revolutionalised the cruising industry, accommodating all budgets and all interests. From the specialist themed cruises to the wilder Antarctic cruises, there are so many to choose from, and if you've never been and want to try, the popular "mini-cruise" is the perfect place to start.
Popular Cruise Companies
Cruise Holidays Guide
Cruising from the UK
Southampton has always been know as the main gateway port for cruises from the UK. It's world class passenger terminal facilities have developed over time, and the car-drop off system has been planned to the smallest of details. The result? A very slick start to your holiday.
Although the majority of cruises depart from Southampton port, other ports around the UK have also gained the opportunity to offer other regional cruise departures, including from Newcastle, Hull, Bristol and Liverpool. In fact Liverpool's planning authorities have given the go ahead for a £50m new cruise terminal, close to it's existing waterfront location.
Fly Cruise Holidays
To save spending days at sea, cruise companies organise fly cruises. Based in a port abroad, customers can fly to a destination in the Mediterranean, Caribbean or US and start the cruise holiday from there, greatly reducing the number of sea days. In fact for many Mediterranean fly cruises, there are often no sea days, instead each night, the ship cruises to a new port for customers to discover the next day.
Barcelona, Rome, Miami/Fort Lauderdale, Dubai and Palma (Majorca) have become popular cruise ports from which to start your holiday. Whilst some guests enjoy a few days at sea to make the most of all the fantastic facilities on board the ship, others prefer to see somewhere new each day.
Last Minute Cruise Deals
When cruises are planned, they are often planned several years in advance so that the companies can make sure there is space in port, there is enough food and fuel, etc. What this means is that they are very rarely cancelled and if there are spare cabins onboard close to departure, cruise companies would love to see them filled. As a result, when there are empty cabins, companies will often release last minute cruise deals to help fill those cabins and earn additional revenue for the cruise that will be departing anyway.
What this means is that if you can be flexible with your dates of travel and destinations, you can pick up some fantastic savings on late cruise holidays. Compare the latest cruise deals or go directly to companies like Costa Cruises, P&O, Cunard and Carnival to see what the latest last minute deals might be.
Mini Cruise Breaks
For newcomers to the cruise world, a mini cruise is the perfect way to get started. If you're unsure whether you will like it, these 3, 4 and 5 day short breaks allow customers to try out a cruise for the first time, without having to commit to endless days on board if they don't. But to be honest, with copious amounts of food, fantastic entertainment, kids clubs, swimming pools, a spa and much more, who wouldn't like a cruise?
If you're short on time, a four day cruise is a great chance to spend a long weekend on holiday. Mini cruises from Southampton generally offer stops in Guernsey, Bruges or Amsterdam before travelling back home and can start from as little as £249pp for a two night break or £349pp for a 4 night mini cruise.
More Great Holidays