Latest city break offers from Belfast Airport
Cheap city breaks from Belfast
For a short escape from Northern Ireland, city breaks from Belfast airports (both City and International) are a great option in 2023 and 2024. Whether you prefer to hit the bright lights of London and see a West End show, explore the Christmas markets in Prague, or enjoy a sunny city break destination like Palma, Alicante or Barcelona, you've got a range of great options to choose from.
Top City Break Destinations From Belfast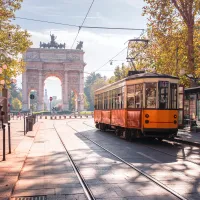 City Break Destinations From Belfast
London, UK
A quick hop to London offers iconic landmarks such as Big Ben, Buckingham Palace, and the British Museum. Shop on Oxford Street, take a ride on the London Eye, and enjoy West End shows.
Amsterdam, The Netherlands
Experience Amsterdam's picturesque canals, world-class museums, and vibrant nightlife. Visit the Anne Frank House, Rijksmuseum, and enjoy a leisurely canal cruise.
Prague, Czech Republic
Immerse yourself in the fairy-tale charm of Prague. Explore the historic Old Town Square, Prague Castle, and the iconic Charles Bridge.
Barcelona. Spain
Indulge in the art, culture, and cuisine of Barcelona. Explore Gaudi's masterpieces, La Sagrada Familia and Park Guell, and relax on the city's beautiful beaches.
Krakow, Poland
Delve into the rich history of Krakow. Visit Auschwitz-Birkenau, explore the stunning Wawel Castle, and wander through the enchanting streets of the Old Town.
Reykjavik, Iceland
Discover the land of fire and ice in Reykjavik. Experience the Blue Lagoon, embark on a Golden Circle tour, and witness the Northern Lights in this otherworldly destination.
New York City, USA
Although you can't fly direct from Belfast to New York, you still have the option of flying via Amsterdam, London Heathrow or Paris to explore the mighty Big Apple, taking in Broadway shows, snapping a selfie with the Statue of Liberty and hitting up a basketball game at Madison Square Garden.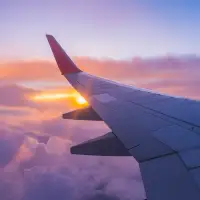 Tour Operators From Belfast
Booking a short break from Belfast airport is easy with loads of ABTA and ATOL protected tour operators like Expedia, lastminute.com and loveholidays combining various airlines like British Airways and easyJet with hotel accommodation. But there are a couple of key travel companies to check out:
TUI
Not your typical city break provide, you can book flights and accommodation on TUI's website to those beach and city break destinations, like Palma, as well as easyJet flights to places like Amsterdam.
Jet2holidays
Although known for it's holiday brand, Jet2 also offers city break packages under it's Jet2CityBreaks brand. Package breaks with their flights include check-in luggage allowance, with destinations ranging from Vienna and Prague for Christmas markets, to Reykjavik in Iceland for that once-in-a-lifetime experience.
easyJet Holidays
With so many flights from Belfast International Airport, easyJet can package up both holiday destinations like Faro and Palma, as well as city break destinations like Edinburgh, Paris, Geneva and Krakow.
Ryanair Holidays
Ryanair doesn't offer flight and accommodation packages itself, however, you can either book through a tour operator which sells Ryanair flights, or you can book your flights on their website and then book your accommodation separately through the likes of Booking.com or Airbnb.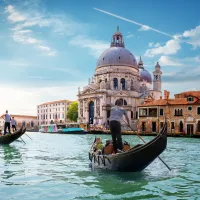 City Break Types From Belfast Airport
Last Minute Escapes
Need a spontaneous adventure? Belfast Airport provides last-minute city break options, allowing you to jet off at a moment's notice. Keep an eye on deals and snatch up a quick getaway, and be flexible to get the best offers.
Family City Breaks
Travelling with kids? Many city break destinations offer family-friendly activities and accommodation. Consider cities like Barcelona or Edinburgh, which have loads attractions suitable for all ages.
City Breaks For Singles
If you're a solo traveller, embrace the freedom to explore new cities and make new friends. Opt for vibrant destinations like Amsterdam or Dublin, which are well known for their social scenes.
Beach & City Breaks
Combine the best of both worlds by booking a beach and city break. Fly from Belfast to cities like Barcelona, Palma de Mallorca or Nice, where you can explore the historic culture, tasty local cuisine and relax on beautiful beaches.
About Belfast International Airport (BFS)
It's important not to get the international airport (airport code BFS) mixed up with Belfast City airport (airport code BHD). Most domestic services go from Belfast City, like Inverness, Newcastle, London Heathrow and London City with Loganair, Aer Lingus and British Airways. However, it's worth noting that some domestic services also fly from International. If you're looking for an international escape, it will likely be from BFS.
Getting There
By Public Transport
Belfast International Airport, conveniently located just 18 miles from the city centre near Aldergrove, is easily accessible by various transportation options. From Belfast city centre, take the Airport Express 300 bus service, which is 24 hours, for a hassle-free journey to the airport. The bus departs Europa Buscentre, next to the Grand Opera House, which has easy connections to Great Victoria Street train station, and is a short walk to Belfast City Hall, before heading out to Templepatrick and onto the airport. Taxis are also readily available throughout the city.
By Car
If you're driving, there are multiple short and long-stay parking options, including the main car park just a couple of minutes walk away.
Airport Hotels
Maldron Hotel
The closest hotel to Belfast International Airport terminal building is the Maldron Hotel, a 3-star hotel with clean and comfortable rooms, a restaurant and bar, as well as a range of overnight packages and special offers.
Ballyrobin Country Lodge
A 5 minute drive from the terminal is the Ballyrobin Country Lodge, a 3-star hotel and bistro, offering a good standard of accommodation that's perfect if you're taking an early flight from the airport.
In The Terminal
Belfast Airport boasts a range of amenities to enhance your pre-flight experience. Enjoy shopping for last-minute extras at World Duty Free, Boots and JD Sports, enjoy a pre-flight Mexican meal at Coco Diablo, or a quick coffee at Starbucks, or book into the premium Causeway Lounge for a bit of relaxation and extra space. Free Wi-Fi is also available throughout the terminal.
More Popular City Breaks