Cheap City Breaks From Glasgow
There are a fantastic range of city breaks from Glasgow airport to some gorgeous destinations in 2023 & 2024, from the classic short breaks in Paris, Amsterdam and Prague, to the further afield places like Toronto, Dubai and New York. So where can you go on your budget, and what sort of city are you after? A bit of culture? Great shopping? Fantastic food? Let's help you find your ideal escape.
Popular Destinations From Glasgow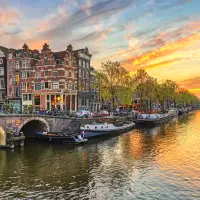 City Break Destinations From Glasgow
Struggling to work out which city is best for your next getaway? From Glasgow, you can fly to loads of destinations in Europe and beyond, with most of the popular ones having direct flights.
Paris, France
A favourite weekend break for many of us, daily direct flights with easyJet to Paris means you can be in the heart of the French capital city in just a few hours. Alternatively, hit up the trains and travel down to London and jump on the Eurostar. It's a longer journey (and probably more expensive), but it's a great trip, and why not stopover in London for a night of two.
Barcelona, Spain
Whether it's your first time, or you've visited a million times, there's something quite special about Barcelona. This city combines history, art, culture and architecture with great food and drink, and lively nightlife. Throw in a lovely sandy beach and some Mediterannean sunshine and you're on to a winner.
Rome, Italy
Rome enjoys an ideal mix of incredible history, style, fashion and Italian dishes to die for. Enjoy walk around the cobbled streets of Trastevere before heading to Villa Borghese for a mandatory gelato, and then a sumptuous Italian pasta dish at one of the many restaurants that line the piazzas here.
Prague, Czechia
Historic Prague is another favourite city break destination. Often known for a stag do or two, this place is perfect for a romantic escape too, with long walks along the River Vltava, and tasty cuisine just waiting to be tried.
Dubai, United Arab Emirates
Direct flights with Emirates mean you can be enjoying a sunny city break in Dubai from Glasgow in less than 8 hours. Whether you prefer to stay by the pool and head out each evening for dinner, or take advantage of the endless attractions and things to do, Dubai is certainly the city to discover for the best chances of sunshine.
New York, USA
With no direct flights right now, city Breaks in New York from Glasgow aren't as straightforward as other destinations. Flights can be pretty cheap still, but you'll need to go indirect, transferring through places like Iceland (with Icelandair) or London Heathrow (with British Airways). Fear not though, you can easily package these flights with a hotel through tour operators like Expedia or lastminute.com.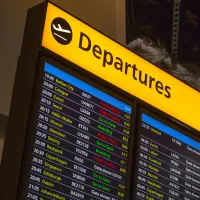 Tour Operators And Airlines From Glasgow
Airlines
Holiday airlines like TUI and Jet2 have some great beach destinations, however, it's low cost airline, easyJet, which offers the most comprehensive mix of city break destinations including London and Belfast in the UK, as well as classic cities like Amsterdam and Paris. British Airways has flights into three London airports, while Aer Lingus and Ryanair have Dublin on their radar. Other airlines flying from Glasgow include Lufthansa (to Frankfurt), Air Transat (to Toronto), Icelandair (to Reykjavik) and Emirates (to Dubai)
Tour Operators
With their own flights, easyJet Holidays, TUI and Jet2holidays are a great start when booking your break. If you're not yet sure who you want to fly with or even what the options are, jump onto a tour operator like lastminute.com or Expedia who are ABTA, ABTOT or ATOL protected. Booking your flight and hotel separately is possible, especially if you'd like to live like a local and stay in a private apartment through Booking.com or Airbnb, although you don't have as much financial protection, so it's advised to book with a credit card and take out comprehensive travel insurance.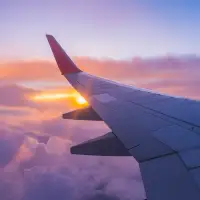 Information About Glasgow Airport (GLA)
Getting There
If you're travelling by public transport, as there isn't a train station at the airport, the best way to get to the airport from Glasgow city centre is by bus. The Glasgow Airport Express Service 500 runs from Buchanan Bus Station to the airport via St Vincent Street (for Glasgow Central Station) and Waterloo Street. The journey takes around 15 minutes and you can buy your ticket in advance on the app or onboard. If travelling by car, there are multiple car parking options including long stay and short stay car parks.
Shops & Restaurants
You'll find all the great shops and restaurants here, from classics like Boots, WHSmith and Burger King to more specialist stores and eateries like the Rangers Store, World Duty Free and The Spinning Jenny restaurant.
Other Facilities
Other facilities at the airport include fast track security and special assistance, as well as those all important airport lounges, allowing you to start your short break from Glasgow in style.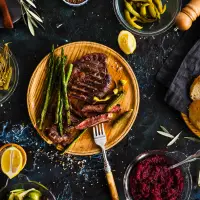 Short Breaks From Glasgow Airport
City Breaks With Kids
While beach holiday hotels have kids' clubs, sometimes a little more difficult to keep the children entertained on a city break. For a great city break with kids from Glasgow, try somewhere like London, if you're staying in the UK, which has loads to do for families and a great underground network, or Paris, as it's a shorter flight and you can make up your own treasure hunt to get the kids excited about the trip.
Solo Travellers
Travelling alone can be a bit daunting, can't it? So picking the right break for solo travellers can make all the difference. All the big cities accommodation lone rangers well, but try booking onto an organised tour or excursion to meet some new people and to help you explore.
Last Minute Escapes
Booking at the last minute isn't always the best way to get a trip, however for the best deals, it's best to be flexible with where and when you go. Weekend breaks can be notoriously expensive so it's certainly worth booking this in advance, but if you can go midweek, take a look at places that have multiple flights a day for the best last minute deals. After all, more flights means more seats that need to be filled. London, Dublin and Amsterdam are all well worth a look.
Sunny City Breaks
If you've already done Barcelona, but still fancy a city break in the sun, why not visit places like Faro in the Algarve, Palma in Majorca, and Alicante on mainland Spain. Each of these offers a taste of Europe with some much needed sunshine, making for a ideal weekend break in the sun.
More Great Holidays From Glasgow
More City Break Ideas