Cape Verde Holidays 2023/2024
Cheap Holidays To Cape Verde
If you're on the hunt for a sun-soaked paradise where pristine beaches meet vibrant culture, allow us to introduce you to Cape Verde. Nestled off the coast of West Africa, this archipelago is a hidden gem waiting to be discovered, in both the summer holidays and for some winter sun. In this guide, we'll whisk you away to the captivating world of the Cape Verde islands (also known as Cabo Verde), sharing tips on how to get there, where to stay, and the incredible things to do. Whether you're a beach-loving family, an adventurous soul, or in search of romantic escapades, holidays to Cape Verde in 2023/2024 have it all. So, grab your sun hat, prepare for a journey like no other, and let's explore this tropical haven together!
Popular Hotels In Cape Verde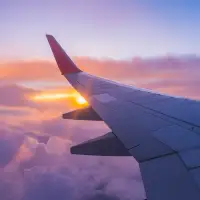 Getting To, From And Around Cape Verde
Airlines & Tour Operators
Direct flights to Cape Verde are with TUI, the only UK airline offering direct flights to the islands. They fly to both Sal (Amilcar Cabral International Airport - SID) and Boa Vista (Aristedes Pereira Airport (BVC). Flights aren't that frequent, especially from more regional airports like Bristol, Birmingham, Newcastle and Manchester. Indirect flights are possible with TAP Portugal, flying via Lisbon. Other airlines like British Airways, easyJet and Jet2 don't currently offer direct flights to the Cape Verde islands
As a result, TUI are the main UK tour operator to Cape Verde. They offer ABTA and ATOL protected package holidays to the islands, including flights, accommodation and usually airport transfers. Other tour operators like loveholidays and On The Beach can also package up TUI flights with accommodation, where as companies like easyJet Holidays and Jet2 Holidays, who use their own flights, aren't able to offer packages here.
If you plan to book your flight and hotel separately, make sure you select the correct airport. You don't want to be flying into Sal, only to realise that the all inclusive hotel you booked is on another island.
Once you've arrived, the best way to get from the airport to your hotel is by a pre-booked airport transfer. These are often included in your package holiday, but you may need to add this on to the booking depending on who you book with. Taxi is also an option with the journey price varying depending on where you are travelling to.
Where To Stay In Cape Verde
Cape Verde comprises ten diverse islands, each with its unique charm. However, two islands, Sal and Boa Vista, stand out for their tourist-friendly offerings.
Sal
Known as the heart of Cape Verde's tourism, Sal boasts stunning beaches, including Santa Maria Beach, where you can unwind on soft sands and indulge in water sports. Accommodation options here range from budget-friendly guesthouses to luxurious beachfront resorts and you'll find most of the hotels on Sal Island. Santa Maria, the island's main town, offers a lively atmosphere with bars, restaurants, and local markets. Even if you're staying at one of the various all inclusive hotels, it's well worth venturing out and exploring more of the area.
Boa Vista
Boa Vista island is all about tranquillity. Its unspoiled sandy beaches stretch for miles, and the main town, Sal Rei, exudes a relaxed vibe. Praia de Chaves and Praia de Santa Mónica are popular spots for beachcombing. Boa Vista caters to those seeking peace and seclusion, with boutique hotels and serene resorts dotting the coastline.
Other Islands
There are other islands here but more difficult to get to. Santiago, for example is the largest of the islands, with Praia the capital city. The other larger island is Sao Vicente. Flying is the easiest way to get between the islands, however, Boa Vista and Sal are much more orientated towards UK and European holidaymakers, looking to enjoy the sunshine on holiday in Cape Verde.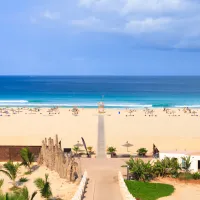 Things To Do In The Cape Verde Islands
Although the Cape Verde islands offers year round sunshine, holidays here aren't just about sunbathing, though there's plenty of that too. Here are some fantastic things to do during your visit:
Watersports
Dive into the clear waters for some of the best windsurfing, kitesurfing, and snorkeling in the world. Sal, in particular, is a water sports haven, with opportunities for scuba diving too.
Adventure
Discover Cape Verde's rugged landscapes. Hike to the summit of Pico do Fogo on Fogo Island, explore the otherworldly lunar landscape of Sal, or witness nesting sea turtles on Boa Vista, are just a few of the fantastic activities on offer. You can either book onto a day trip or excursion before you travel, or your hotel staff will also be able to hlep organise various local activities and adventures!
Music & Culture
There's a lot of history here as well as Portuguese influence, with official languages being Portuguese and Cape Verdean Creole, so there's plenty to discover. Immerse yourself in Cape Verdean music, known as Morna. Explore the local markets for handmade crafts and souvenirs, and don't miss the opportunity to dance to the rhythms of the islands in bars and within some of the vibrant nightlife.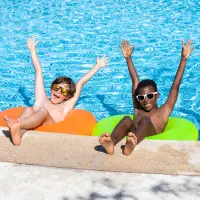 Holiday Types In Cape Verde
Family Holidays
Cape Verde offers family-friendly resorts on Sal and Boa Vista. You'll find hotels with kids' clubs, shallow beaches for safe swimming, and plenty of activities to keep youngsters entertained. Take a look at hotels like Melia Tortuga Beach Resort & Spa and the Riu Funana both in Sal.
Adults Only
For couples or adults seeking tranquillity, there are adults-only resorts on Sal and Boa Vista, providing an intimate and peaceful atmosphere, often with spa facilities and romantic dining options. Adults only hotels in Cape Verde include the TUI BLUE Cabo Verde.
Adventure
Cape Verde is an adventurer's dream. Explore the diverse landscapes, hike to volcanic peaks, or embark on a thrilling kitesurfing adventure in the strong winds off Sal.
All Inclusive
If relaxation is your top priority, all-inclusive resorts on Sal and Boa Vista offer a worry-free escape. Meals, drinks, and activities are included, allowing you to focus on enjoying the sun and sea. For great all inclusive holidays to Cape Verde, check out popular hotels like the Hotel Riu Palace Santa Maria, Riu Touareg and the five-star Melia Llana, offering a luxury holiday experience.
More Great Holidays