Find Your Ideal Holiday With
Introduction To Spain With Jet2
Spain has long been a popular destination for Brits looking to escape to the warmer climate, so it's no surprise that Jet2 holidays to Spain are some of its most popular for 2023 & 2024. Regional flights from airports like Belfast, Glasgow, Manchester and Bristol direct to key cities in Spain like Barcelona, Alicante, Palma and Ibiza, also mean that it's much easier to get there from your local airport too. Add on accommodation (hotel or villa), plus check-in luggage and airport transfers and you've got yourself an ABTA and ATOL protected package holiday to be proud of.
Popular Hotels In Spain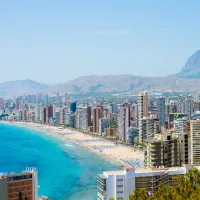 Spain Destinations With Jet2
With destinations ranging from the Costa Blanca and Costa del Sol on the mainland, to Costa Adeje and Costa Teguise in Tenerife and Lanzarote, there's so much choice if Spain is your preferred holiday destination and Jet2 are your preferred airline. What's better is that because there are so many Jet2 Spain holidays, you'll usually find plenty of staff around to help answer questions at the airport and in your hotel.
Mainland Spain
Flying from select airports, Barcelona is the ideal Jet2 city break destination in Spain. Combining great food, amazing architecture, lots to do and, of course, the sandy beaches, Barcelona is perfect for solo travellers, a romantic break or a family getaway.
If it's a full on beach holiday on the mainland, you've got popular resorts like Benidorm, Marbella, Fuengirola, Lloret de Mar and Salou, to name just a few. Hotels range from the budget friendly 2-star options up to 5-star resorts with all the bling you can think of.
Balearic Islands
Over in the Balearics, Majorca, Ibiza, Menorca and Formentera all have direct Jet2 flights from the UK. Why not add on car hire to your booking and hit the road to discover some of the small and quiet cove beaches that are dotted around the Balearic Islands? Or speak to your local Jet2 holiday rep about booking onto a boat trip and see if you can see dophins?
Canary Islands
In the Canaries, Tenerife, Fuerteventura, Gran Canaria and Lanzarote all have frequent flights from across the UK, and being so far south, the Canary Islands are the ideal location for a bit of winter sun too. Take a look at places like Playa de las Americas on Tenerife and Maspalomas on Gran Canaria for a livelier holiday with plenty of nightlife, or check out the hotels in Los Gigantes (Tenerife) or Costa Teguise (Lanzarote) if you prefer somewhere a little less busy but still has enough going on.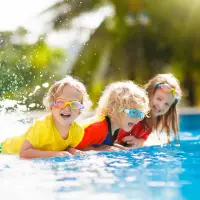 Types of Jet2 holidays to Spain
Jet2 City Breaks
The Jet2CityBreaks destinations in Spain are Barcelona, Alicante, Girona, Malaga and Palma in Majorca. These are all great cities for combining a beach and city break in the sunshine. Barcelona is only limited to certain departure points but the others are generally available to book from most of Jet2's bases in the UK.
Luxury Escapes
Indulgent Escapes is the luxury Jet2 brand. You'll find a gorgeous range of luxury hotels and resorts as part of this. Plus when you book an Indulgent Escapes package with flights, you'll get a bit of extra check-in luggage allowance (25kg instead of 22kg), and private airport transfers instead of shared coach transfers from the airport to your accommodation. Luxurious hotels in this range include the Lopesan Villa Del Conde Resort & Thalasso in Gran Canaria, the Kempinski Hotel Bahia Beach Resort & Spa in Estepona, and the gorgeous Jumeirah Port Soller Hotel & Spa in Majorca.
Adult Only
There are lots of adult only hotels which you can book as part of a Jet2 holiday in Spain, from the party hotels of Ibiza, to the luxury resorts of Tenerife. If it's a lively escape with friends, perhaps a pool party or two, Vibe by Jet2holidays is the more 18-30s type brand, with many of its hotels adults only, or adult friendly.
Family Friendly
Desperately in need of a family friendly getaway? Jet2 have you covered. There's a huge, and we mean huge, range of family friendly hotels, ranging from resorts with kids' clubs to mini water parks and waterslides and much more. Better still there are thousands of free child places available on holidays to Spain, so you can also save yourself money, even during the summer school holidays.
Jet2Villas
Prefer your own space? Jet2villas have a range of properties in Spain, with a big focus on the Puerto Pollensa area of Majorca. Packages here include flights and your villa, as well as luggage and basic car hire too.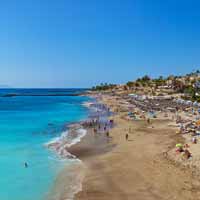 When To Go To Spain
No matter what time of year you visit Spain, you'll usually get better weather than you would in the UK, so we're sold already. But certain times of year can be better in certain areas than others. Here's our guide to when to visit Spain with Jet2.
Summer
If you've got kids and school to think about, the summer holidays are no doubt your go to. July and August are notoriously more expensive as prices skyrocket to take advantage of the extra demand, and sometimes we just have to suck it up, but there are ways to save. Firstly, be flexible with dates and destinations. If you can, you're more likely to get a better price, and some destinations may have more weekly flights and so have more seats to sell. Secondly, if you can be flexible with your airport, that also helps. For example if you live in the Midlands and don't mind travelling to Birmingham Airport or East Midlands airport, you have double the options.
There also other discounts, savings and promo codes to be had as well. If they have seats and rooms to fill, they may offer extra discounts to get you booked up. Booking in advance may also reward you with a discount code too. And then there are the free child places. These can mean a huge saving on the cost of your budget break, but for the most popular family friendly hotels, they can get booked up quickly.
Winter
You will probably find most of the best holiday prices with Jet2 are in the winter. And there's good reason for that. Hotels are quieter, resorts are quieter, the weather is much cooler (even though it's often still quite sunny), and many local businesses within sosme towns close for the winter too. If you fancy a chilled out vibe that's at least a little warmer than the UK, then mainland Spain and Balearics can be possible.
If, however, it's a winter sun holiday you're after, head to the Canary Islands. Although some places do still quieten down, the weather can be much warmer than mainland Spain. There's also a great range of hotels here, depending on what you're after and if you don't mind which island you go to, you've got four different options too (which could mean a cheaper holiday).
Why Book A Jet2 Holiday To Spain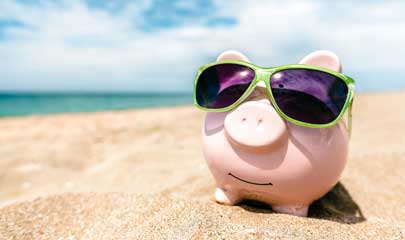 Low Deposit
Book in advance and secure your holiday with a low deposit from as little as £60pp, allowing you to save up the rest of the money and pay the remaining balance over time.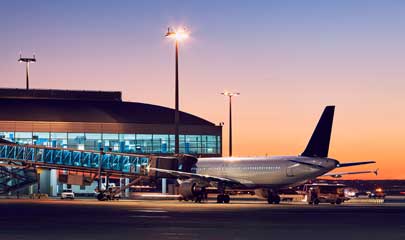 Local Airports
With 11 UK airports you can fly from, you'll be able to jet off to Spain from your local airport, like Liverpool, Edinburgh, Newcastle or London Stansted.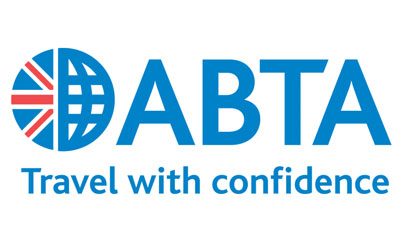 ATOL & ABTA Protected
Jet2holidays Spain packages are ABTA and ATOL protected, so you can be safe in the knowledge that your money is also safe when booking.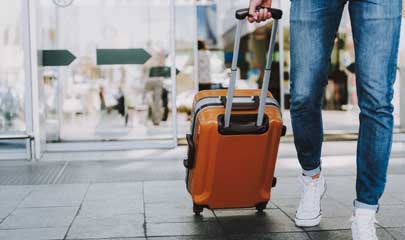 Check In Luggage Included
Enjoy a free piece of check-in luggage per person up to 22kg (or 25kg if it's an Indulgent Escapes holiday), meaning there aren't as many extras you need to fork out for.
Check out these other great hotels in Spain
Popular Holidays