Find Your Ideal Holiday With
Cheap Costa Adeje Holidays
Popular hotels in Costa Adeje
Costa Adeje Holidays Guide
For those looking to get out to Tenerife in 2023 or 2024, a holiday in the Costa Adeje is a great option. Often considered one of the more upmarket areas of Tenerife's numerous holiday resorts, particularly the more north you go, Adeje has almost been gentrified with lots of higher star hotels and shops. But don't fear, there are some great budget friendly options here too, plus most hotels are within walking distance to the promenade and seafront restaurants. All inclusive holidays to Costa Adeje are also worth looking at if you prefer to just fly and flop, without worrying about spending extra Euros while you're away.
Popular Things To Do In Las Americas
Head To The Beach
There are both black sand beaches and golden sand beaches along the Costa Adeje, and you've got 4 Blue Flag beaches to choose from. Playa de Torviscas and Playa del Duque are particular favourites.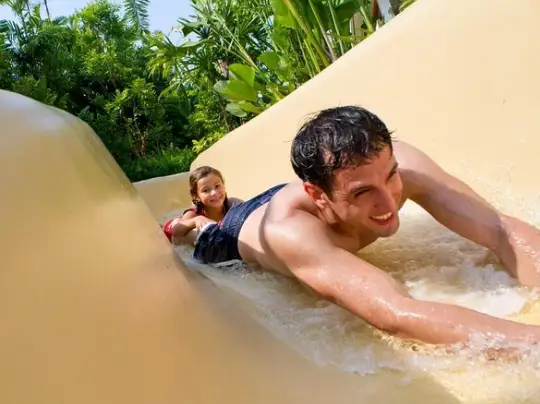 Have Fun At The Water Parks
Both Siam Park and Aqualand Costa Adeje are relatively easy to get to from Costa Adeje with the latter also having joint tickets to Jungle Park on the other side of the island.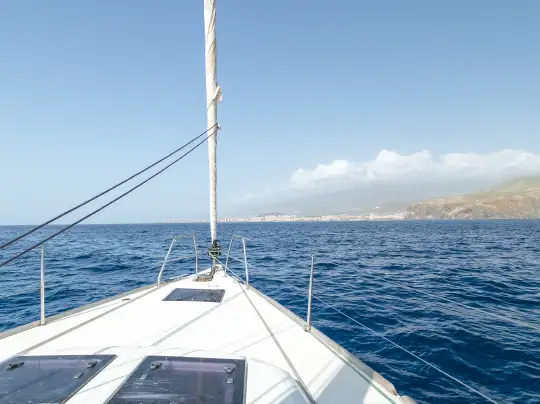 Boat Trips
For a fun filled day trip, head out on a boat trip to go dolphin and whale watching. Most companies will pick you up from your hotel, with half day and full day excursions possible.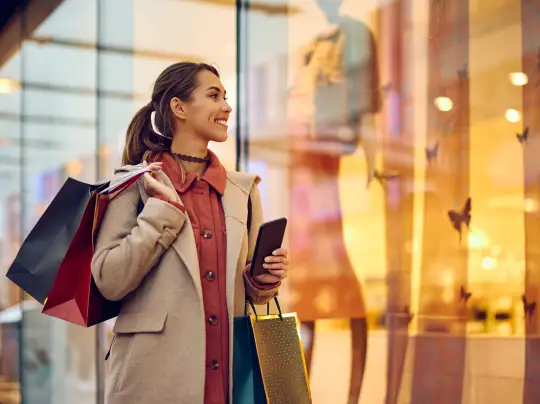 Shopping
Lots of shops make for great shopping, and with plenty of independent and chain stores to work your way around, it's a shoppers heaven. Make sure to wander around the Centro Comercial Plaza del Duque too.
Getting to, from and around Costa Adeje
Tenerife South airport is the closest airport, and pretty much all direct flights from the UK to Tenerife land here. Airlines like TUI, Ryanair and British Airways fly from different airports including Heathrow, Belfast and Birmingham.
Taxi
Depending on where you're staying in the Costa Adeje, a taxi from Tenerife South airport (the closest airport to Adeje) will take between 20-30 minutes. Although this costs more, if you're several people travelling, you can share the cost, making it more affordable. Similarly private airport transfers can also be booked in advance.
Shared Coach Transfers
If you're not planning on travelling around much on holiday, a shared coach airport transfer can be a very affordable and easy option. With TUI and Jet2holidays, this is usually included within the cost of the flight inclusive packages, along with check-in luggage. If you're booking with someone like On The Beach, BA Holidays or easyJet Holidays and your airport transfer isn't included, this can usually be added during the booking process before you pay.
Public Transport
There's an airport bus between Tenerife Sur airport and Costa Adeje station, running every 30 minutes everyday between 7am and 9pm. The cost is just a few Euros and you can buy the local bus card at the airport and top it up. Once you're in Adeje, you can use the card to tap on and off the bus and travel up to Los Gigantes and down to Los Cristianos.
Car Hire
Although you have everything you need on the west coast of Tenerife, exploring the largest island in the Canary Islands is great by car. You can either book this in advance and pick it up from the airport, or if you only want it for a day or two, you can book a hire car locally. Your hotel concierge or reception staff will be able to help with this.
Walking
Walking is one of the best and easiest ways to explore Adeje and a longer walk will take you down the promenade to Las Americas. It's also well catered for families and wheelchair users with slopes in most places you might hope to go. One of the best things to do here is wander along the promenade which goes all the way down along the golden beaches of Playa de las Americas to Los Cristianos.
Things to do in Costa Adeje
Catered to tourists, holidays to Costa Adeje are fun filled and there's loads to do in and around the area, whether you want to enjoy a relaxing holiday in the spa with treatments, or try out more exciting activities like Tenerife's popular Siam Park and go karting, even for the kids.
If booked as part of a package holiday, you should speak to your holiday rep in resort who can book you onto trips and excursions, otherwise head out and drop into any one of the numerous tourist shops that sell tickets and tours.
Siam Park
Rated the best water park in the world on TripAdvisor, Siam Park is a fantastic way to spend a day away from the hotel swimming pool. Adrenaline fueled water slides, lazy river, childrens pool and splash park and a huge wave pool are just a few of the attractions and activities on offer.
Teide National Park
If you like to do something different, a trip up Mount Teide will certainly tick that box. Excursions can be booked online, in resort or at your hotel with most taking you up Mount Teide to see the lava fields and go up the cable car to near the top of the volcano.
Dolphin Watching
Many of the boat trips on offer go from Puerto Colon, and the companies will often pick you up from your hotel. One amazing trip to do is a dolphin watching boat trip. These can be half day or full day trips. You might also spot pilot whales too.
Where to stay in Costa Adeje
You'll likely find that the more north you go, the quieter areas will become (although there will still plenty of restaurants and bars to enjoy). Some of the more resort style, self contained hotels are also further up that way too, so you'll only need to venture out if you get cabin fever. Some of the best all inclusive hotels in Tenerife are in Costa Adeje. Even if you do want to explore, head to the promenade and take a wander along to find some great seaside restaurants and beaches to enjoy.
Towards the northern end of Costa Adeje, you'll find La Caleta with several larger, self-contained resort hotels like the H10 Costa Adeje Palace. These are about a 15 minute walk into the heart of the Costa Adeje area.
Head a little south towards Las Americas and you'll be in the heart of everything within easy reach of plenty of Tenerife's bars, restaurants and attractions. Take a look at hotels like the Iberostar Las Dalias.
The highest rated hotel, and one of the most popular hotels in Costa Adeje on TripAdvisor is the Iberostar Bouganville Playa hotel which is an excellent family friendly resort with easy access to both Adeje and Las Americas.
Similar Destinations