Glasgow To Tenerife Holidays
Escaping Scotland for the sunshine is a must for many holidaymakers, which is why Tenerife holidays from Glasgow could be a great option in 2023 & 2024. The Canary Islands are well known for their year round sunshine and with multiple airlines flying from Glasgow International and Prestwick, you're not restricted to just a dodgy charter flight as part of a package holiday.
Popular Hotels In Tenerife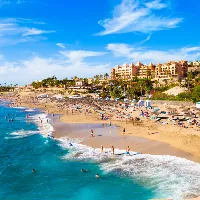 Tenerife Resorts
Flying from Glasgow, you'll be heading to Tenerife South airport, the gateway to some of the most popular areas on the island, including Golf del Sur, Playa de las Americas and Costa Adeje.
Playa de las Americas
If it's a lovely holiday you're after, maybe even a bit of a party holiday in the sunshine with friends, Playa de las Americas is the hub of hustle and bustle. Although the better beaches are in Los Cristianos and heading up towards Costa Adeje, las Americas is buzzing. From shops and restaurants, to bars and nightlife, you've got everything on your doorstep and more.
Costa Adeje
The Costa Adeje is considered one of the more upmarket resorts in Tenerife. Here, you'll find many five star resorts, catering to both adults only holidays and family friendly holidays too. This is another busy hub, although the more north you go, the quieter it gets. Be sure to check out the golden sand beach of Playa del Duque opposite the Iberostar Grand El Mirador (adults only) and the Gran Hotel Bahia del Duque, which is perfect for a family holiday.
Golf Del Sur
Hate the longer airport transfers and prefer to be much closer to the airport? The Golf del Sur is just a 10-15 minute drive from Tenerife Sur, so you could be leaving Glasgow first thing in the morning and sipping cocktails at the pool by lunchtime. You might prefer it here if you still like some bars and restaurants but not necessarily the bright lights of Las Americas.
Puerto De La Cruz
You might find that some of the cheapest holidays are to Puerto de la Cruz. That's because it's on the north coast of the island, which can enjoy a little more cloud and rain, as well as being much further from Tenerife South airport. However, if you book with TUI or Jet2 and get your airport transfers included, this can be a great way to save money.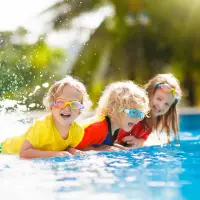 Types Of Tenerife Holiday
Family Friendly
Jetting off from Glasgow on a family holiday in the sunshine? Tenerife is the ideal destination for family holidays. With a range of accommodation including self catering apartments, bed & breakfast hotels, and all inclusive resorts, you've got lots to choose from depending on how you like to holiday. For example, when you've got the kids in tow, going half board or all inclusive can help keep your mind at ease over spending money while you're away.
Be sure to check out the best child friendly hotels, which have excellent kids' clubs, children's swimming pools with splash parks and waterslides, and plenty of entertainment, like the GF Victoria in Costa Adeje, or the Bahia Principe Fantasia Hotel in Golf Del Sur. And then, of course, there's everything to do outside the hotel too. From visiting the best rated water park in the world, to heading out on a speed boat and spotting dolphins.
All Inclusive
Sometimes all you need is a bit of sun and a cool drink by the pool. Not a care in the world, and especially not worrying about spending money. Which is why going all inclusive in Tenerife is a popular option. All inclusive plus has now also become an option at a number of hotels across the Canaries, which includes premium drinks. However, it is still nice to pop out for a local meal at a nearby restaurant.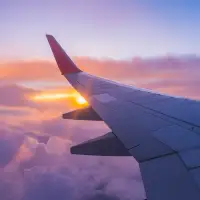 Tour Operators & Airlines From Glasgow
There are multiple options on holidays to Tenerife from Glasgow, either booking with the numerous tour operators and travel agents, or pulling together your itinerary yourself and booking each element of your holiday separately.
Airlines
There are four airlines flying out of Glasgow to Tenerife South airport on the south coast (no direct flights to Tenerife North). These are TUI Airways, easyJet and Jet2.com from Glasgow International (GLA), and Ryanair from Glasgow Prestwick airport. All three run throughout the year, even in winter, with more flights available in the summer for the school holidays rush. Flights to Tenerife from Glasgow are particularly limited.
Tour Operators
You can book ABTA and ATOL protected holiday packages from Glasgow to Tenerife with TUI Holidays and Jet2holidays. Both will usually include one piece of check-in luggage per person, as well as in destination airport transfers, which can often save a lot of money if there's a few of you travelling. Other tour operators which can package up flight and hotel accommodation are loveholidays, On The Beach, Barrhead Travel and easyJet Holidays, but you might need to add on extras like seats, luggage and coach transfers. There is the option to book your flight directly with the airline, and your accommodation separately. This isn't always the cheapest, but can sometimes be worth looking at.
Flying From Glasgow
Glasgow International has many more flights to the Canary Islands, but with cheaper costs, Glasgow Prestwick can be an option too. So if you are able to travel a little further for your trip, this could help you find the best deals. Prestwick is also a smaller airport, so fewer facilities, but that can also mean smaller security queues and a nicer airport experience.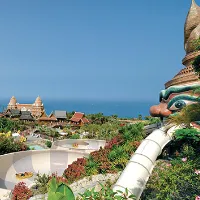 Things To Do In Tenerife
Once you arrive, you might be tempted just to sit back and enjoy your hotel facilities, after all, you've paid a lot to be there! But Tenerife is such an interesting and exciting island to discover, you've got to get out and explore, even just a little bit. And you've got to check out the black sand beaches here too.
Siam Park
Every trip to Tenerife should include a day at Siam Park water park, one of the best attractions on the island. Rated the world's best water park, Siam Park is home to lots of rides, slides and a huge wave pool. Not a thrillseeker? Fear not, as the lazy river is just as fun.
Mount Teide National Park
As the highest mountain in Spain and an active volcano, although it's not erupted since 1909, visiting Mount Teide National Park will show you a completely different side to the island. Head up the winding roads and into the pine forests, before plateauing out at the moon-like lava fields, with the towering peak of Mt Teide in the background.
Whale Watching Boat Trips
There are lots of boat trip excursion available here too, with many heading out to see Tenerife from a different angle, and for the incredible whale watching and dolphin watching opportunities off the coast. Half day and full day trips are available, although some can be busier (and more lively) than others, so be sure to choose wisely.
Check Out These Great Areas Of Tenerife
Popular Holidays