City Breaks From Newcastle
Latest city break offers from Newcastle Airport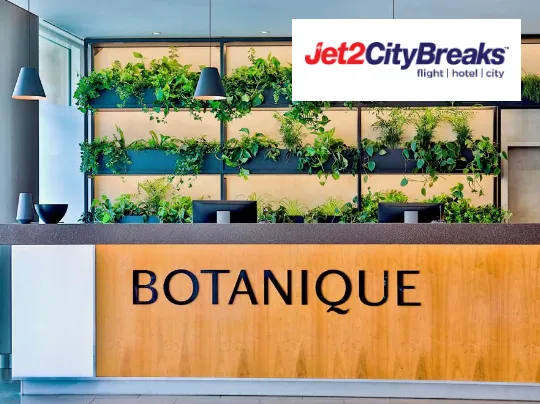 Botanique HotelPrague
★★★★
🛏 - 3 nights - 2 adults ✈ - Departs Newcastle 🗓 - Fri 1st Mar 2024 🍽 - Bed & Breakfast
From£389per person
View Hotel
Cheap city breaks from Newcastle
Jetting off from the north east to explore new cultures and cuisines is easy with city breaks from Newcastle airport in 2023 / 2024. Brands like Jet2, easyJet and Emirates could be flying you away to incredible cities in Europe and around the world, helping you escape and discover what some of the world's best places have to offer.
Top City Break Destinations From Newcastle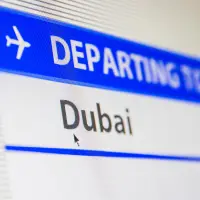 City Break Destinations From Newcastle
There are some fantastic city break destinations you can enjoy from Newcastle, whether in the UK, Europe or around the world. Here are a few of our favourite cities:
Barcelona, Spain
Barcelona is naturally at the top of many city break bucket lists. It's the perfect place to enjoy delicious Spanish tapas, wonderful art and architecture and the soft sandy beaches that make this place so special. Although currently travelling to Barcelona from Newcastle means a transit through London Heathrow, Paris or Amsterdam, airlines have been known to offer direct flights between the two cities.
New York, USA
There's no place like the Big Apple and city breaks to New York from Newcastle are possible when you fly via Heathrow with British Airways, via Paris with Air France or via Amsterdam with KLM. Connection times aren't long and mean you can go from your local airport easily and be in NYC before dinner. Discover the bustling streets, the epic nightlife and the amazing hotspots that New York has to offer.
Krakow, Poland
Krakow is a beautiful city to explore. Unique and certainly one to add to your long list of destinations to visit, Krakow combines the fun and enticing city life with the insightful and educational history that Europe has to offer.
Amsterdam, Netherlands
A classic city break destination, Amsterdam is an amazing place to visit. Time after time, you will never get bored of the streets and canals that fill the city. Whether you prefer to explore by bike, foot or boat, you'll always find somewhere new each time you visit.
Dubai, United Arab Emirates
Dubai is an incredibly exciting destination. With direct flights from Newcastle, you could be enjoying the blue skies, sandy beaches and towering skyscrapers. A wonderful city break in winter, it's great to escape the cold weather and enjoy some fantastic sunshine as a couple, family, with friends or alone.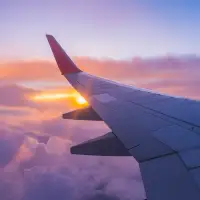 Tour Operators From Newcastle
You can easily book a city break from Newcastle through a variety of travel agents and tour operators and you can even book your own flight and accommodation separately yourself. Beach holidays from Newcastle are also possible. Here are some top tour operators to take a look at the below to ensure you have ABTA or ATOL financial protection, but also bear in mind you can book your flights and hotel separately. Other airlines you can fly with include KLM, Emirates and TUI.
Jet2 City Breaks
Booking a package with Jet2 City Breaks, not only will it be covered by the ABTA and ATOL schemes, but you'll also get 22kg of check-in luggage included in the cost of your trip. What's more, you can take advantage of Jet2's fantastic low deposit scheme when you book ahead.
easyJet Holidays
Another great tour operator for financial protection, you can enjoy a couple of destinations in the UK and Spain with easyjet Holidays.
British Airways Holidays
British Airways Holidays is perfect if you're looking to discover a far flung city break like Boston, New York or Miami when you transit through Heathrow. You can even save money when you book your flight and hotel together.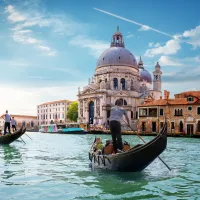 City Break Types From Newcastle Airport
Last Minute Escapes
If you're flexible, there will be plenty of opportunities to take a last minute short break. Keep your options open and discover excellent places like Berlin, Prague, Verona and Dublin at your fingertips. Your best bet is travelling midweek when flights are quieter and therefore often cheaper to get the best deals.
Family City Breaks
You should choose wisely when looking at city breaks with the family. Keeping the kids entertained while exploring a new city can be tough so make sure you pick somewhere with plenty to see and do for the whole family. How about New York with it's stunning Broadway shows and sightseeing activities, or Berlin with its zoo, activities and interactive museums.
City Breaks For Singles
If you're flying solo, it can sometimes be a little daunting so to help you choose the right place when travelling alone, brands like Just You are the perfect way to do this. Alternatively, you can simply book your flight and hotel and enjoy the empowering feeling of making all the decisions without having to worry about anyone else. Check out the streets of Barcelona or Venice for some fantastic strolls and important people watching on a city break for solo travellers.
Beach & City Breaks
Prefer somewhere sunny? Why not combine the gorgeous sunshine, cultural city activities, and a few days on the beach? Barcelona always comes top of mind when thinking about sunny city breaks, but how about somewhere different like Faro in the Algarve, Cagliari in Italy, or even Dubai in the UAE?
About Newcastle International Airport (NCL)
Getting There
By Public Transport
One of the great things about Newcastle is that it's easy to get to by public transport, whether by local bus service, or on the Metro. The direct line into Newcastle city centre on average every 12 minutes and takes around 25 minutes (and 55 minutes to Sunderland). This also connects to Central Station with onward train connections up and down the country.
By Car
There are multiple car parking options at the airport, with premium services like Meet & Greet, along with long stay parking. It's definitely best to book any parking in advance to get the best price.
Airport Hotels
There are several airport hotels in and around the airfield, with different budgets and distances taken into account.
DoubleTree By Hilton Hotel
The 4-star DoubleTree By Hilton Hotel at Newcastle Airport is the closest to the terminal building (a 3 minute walk away). There's a bar, restaurant and free Wi-Fi, as well as family rooms, allowing you to save money when you're staying (instead of having to book two rooms).
Premier Inn
The classic budget friendly option, the Premier Inn hotel is across the road and about a 5-10 minute walk from the terminal. Expect clean and comfortable rooms and free Wi-Fi. Family rooms and accessible rooms are also available.
In The Terminal
In the terminal, you can expect all you need for your pre-departure experience. Bars and restaurants like Caffe Ritazza, Burger King, The Beer House and Quaystone Bar & Kitchen. Shopping-wise you've got WHSmith, Boots, a couple of clothing brands and World Duty Free too.
Fancy making your trip a little more memorable? Why not start it off right with a few hours in the premium airport lounge here. The Aspire Lounge can (and should) be booked in advance and offers you the chance to relax before your flight, enjoying complimentary food and drink, and also features a quiet zone too.
More Popular City Breaks