All Inclusive Last Minute Holidays
Last Minute All Inclusive
Popular Last Minute Holiday Destinations
Last Minute All Inclusive Holidays
If you looking for a late deal but are keen to stick to a budget, all inclusive last minute holidays can be the ideal option. Airlines and hotels don't like it when their flights and rooms are left empty, so will sometimes offer discounts close to departure. This is especially the case in low season or in destinations with plenty of flights from around the UK, like Tenerife, Turkey and Greece. So let us help you find your next all inclusive holiday at the last minute in 2023.
Popular All Inclusive Hotels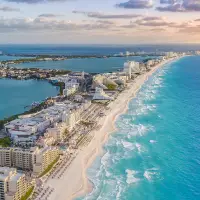 Top Last Minute & All Inclusive Destinations
With hundreds of flights leaving the UK to top destinations, it's inevitable there will be empty seats. Plus destinations that have a lot of hotels will also want to fill them. Here are a few of our favourite destinations that are worth looking at for your next escape.
Costa Brava
Low cost flights and budget friendly hotels mean cheap last minute deals to Spain are certainly an option, especially during the summer months when the weather is much better. Flying into Barcelona or Girona, seaside options include Blanes and Lloret de Mar, or even a beach and city break in Barcelona for 2 or 3 nights.
Turkey
With flights to Antalya, Dalaman, Izmir and Bodrum, and some huge all inclusive resorts, Turkey is certainly worth looking at for a late holiday deal. All the top airlines including Jet2, easyJet and TUI fly there, and you've got some exceptional places to stay with lots of pools, plenty of dining options and even water parks, all right on the beacfront.
Tenerife
Like all the Canary Islands, Tenerife has great weather throughout the year, and it's particularly popular for enjoying some last minute winter sun. There's also a range of accommodation options, including large all inclusive hotels, but are within easy reach of holiday resorts like Costa Adeje and Playa de las Americas, so you can always jump out for a local meal, or grab a drink at a beach bar while enjoying the sunset.
Greece
There are so many islands to choose from in Greece, that if don't mind where you go, the Greek Islands can offer great value for money at the last minute, particularly at the start or end of the summer season in April or October. The weather does get cooler in winter and many hotels and attractions close for the winter season, but the weather will undoubtedly be warmer than the UK that's for sure.
Mexico
Prefer to go somewhere tropical? Another great winter sun option are the sandy beaches of Mexico. On the Caribbean coast, Cancun is without a doubt the most popular place to go. Many of the hotels here are huge and sprawling with so much to do, from daytime and evening entertainment to water sports like snorkelling and banana boat rides. The main Hotel Zone is worth looking at but if you prefer being away in a quieter area, head down the coast along the Riviera Maya. As always be flexible for the best last minute deals.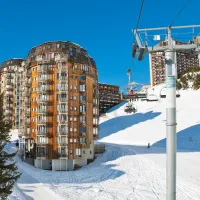 Types Of Holiday At The Last Minute
Family Friendly Holidays
Whether you've been procrastinating or just holding out for some last minute holiday deals, keeping the family happy on holiday is so important. Pretty much all of the family friendly resorts have things like kids' clubs, children's pools and even waterslides, however, it is worth knowing that in the low season when some of the hotels get quieter, especially in places like Majorca, Costa del Sol and Rhodes which have a clear summer season, some of the kids' clubs and activities might be limited to just one or two days a week, so always check before you book last minute.
Adults Only
The idea of just the two of you escaping for a child free holiday can sometimes be the dream, or maybe you're just looking for a solo break within the next few weeks where you can sit back, relax and enjoy the adults only environment. Either way, many adults only resorts offer an all inclusive board basis, although going half board is also a great option. Without kids, means more opportunity for finding some great all inclusive deals, especially if you can go outside of school holidays when prices drop anyway.
Cruises
Cruise ships leave whether they are full or not, and there is nothing worse for cruise lines than an empty cruise ship. That's why, if you don't mind your destination, take a look at last minute cruises which can have some great deals when you book at the last minute. Usually your food is included, however, drinks often aren't so there may be extras like this with companies like P&O Cruises, MSC or Royal Caribbean which have additional costs, although some offers also include credit included with your cabin. Companies which offer all inclusive cruises are Marella Cruises (part of TUI) and certain packages with Celebrity Cruises or Royal Caribbean.
Ski Holidays
If you're hoping to escape on a ski holiday in January or February, it's actually worth booking this in advance to make sure you get the resort and accommodation you're after. Don't worry though, many companies like Crystal Ski and Inghams offer low deposits when you book far enough in advance. Last minute ski holidays are still possible, but they aren't often all inclusive, and you'll definitely need to be flexible with where you go, where you stay and when you travel.
Golf Holidays
If you're a golf fan, heading away with your golf group can be the perfect escape, but when there's a group of you, choosing where to eat each evening can be a nightmare. With big hotels that have multiple buffet restaurants, and are close to golf courses, destinations like the Algarve in Portugal, Antalya in Turkey, and Abu Dhabi in the UAE, are all great options for an all inclusive golf holiday at the last minute.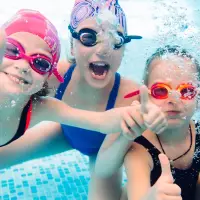 Last Minute Deals & Discounts
Booking a trip at the last minute can sometimes save money, but there are some other great ways to save too.
Discount Codes
Tour operators like Jet2holidays and TUI which have their own flights, and in some cases their own hotels, are more able to offer discount codes and promotions. They are usually keen to get their seats and beds filled as far in advance as possible, so the promo codes are usually for departure dates which are further in advance, but that's not always the case. Usually these codes are available on their own websites or are automatically applied at check-out when you make the booking.
Last Minute Price Drops
One of the best ways to book a last minute holiday is simply keeping an eye out on holiday comparison websites like TravelSupermarket, Icelolly.com and Dealchecker. It's often airlines that are more likely to drop prices at the last minute, but this can change at any time depending on flight loads closer to the departure date. Keep in mind that prices might not drop, especially for peak periods like the summer holidays or Christmas, and they are often likely to increase, but they can and do change.
Cancellation Holidays
Cancellation holidays aren't such a thing nowadays. When customers cancelled holidays, companies would try and resell them, however, deposits help protect travel companies from this. Customers lose their deposit if they cancel, but this usually gives plenty of time to resell the seats and hotel room. And no deposit holidays pose an even bigger risk for companies, so do keep an eye out closer to departure.
Free Child Places
Companies like TUI and Jet2holidays offer thousands of free child places, even on all inclusive holidays, and even in the school holidays, and it's great way for families to save some extra money. All you need to do is search with either company and you'll see if a free child place is included. You can also use TUI's free child place finder to see what's available. You'll find that these can get sold out very quickly, especially for popular family holidays like Holiday Village hotels, or TUI BLUE For Families, but there is sometimes still some late availability for free kids' places at the last minute.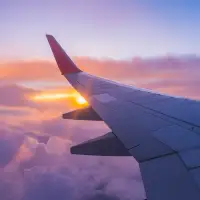 Top Tour Operators
Pretty much all of the big travel agents and tour operators like On The Beach, Love Holidays, Blue Sea Holidays and Thomas Cook have the ability to pull together flight and hotel packages, but not everyone has things like ABTA and ATOL protection, nor are they fully inclusive. For example, you might need to add on things like luggage and airport transfers on top of the price you are quoted online. Two brands that usually do include these are TUI and Jet2holidays.
TUI
TUI has a huge range of all inclusive accommodation options that they package with their own flights. The flights from your local airport like Manchester or Glasgow might be year round, or they might be seasonal and only once or twice a week, but they have some fantastic late deals departing in the next few days. They offer no deposit and low deposit options on hundreds of packages, as well as free airport coach transfers.
Jet2holidays
With flights from across the UK, including Liverpool, Manchester and Birmingham, Jet2holidays is another great company to look at for a late break. They fly to all the great destinations like Antalya, Kos, Ibiza and Gran Canaria, so you're bound to find some good deals if you're flexible. Plus they also offer free child places too.
lastminute.com
The online tour operator and travel agent, lastminute.com has built its company on promoting last minute getaways but that's only a small part of what they do. They aren't always they cheapest option, but are certainly worth looking at in your search for an all inclusive, last minute holiday.
Regional Departures
There are so many flights with low cost airlines like Ryanair, Wizzair and easyJet, as well as holiday flights with brands like TUI, Jet2 and Virgin Atlantic, allowing Brits to head to so many destinations, but also from regional airports too. Year round flights to the sunshine from Newcastle, Belfast, Cardiff, Edinburgh and many others means you don't have to drive miles for the best deals, but the more airports you can fly from, the more offers you can take advantage of.
More Great Holidays